News
Student group hosts Summer Movie Trivia Fest with Kahoot!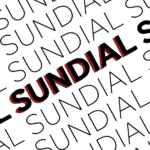 University student association launches virtual Summer Movie Trivia Fest on Kahoot!
CSUN Associated Students Productions is launching its Summer Movie Trivia Fest on the Kahoot! platform.
Are you a teacher, business or parent affected by COVID-19?
Teachers
Discover how Kahoot! makes distance and blended learning awesome!
Business
See how e-learning and virtual training tools can help your organization.
Home
Learn how our apps and games can make learning from home fun and engaging.