News
Teachers can help students understand COVID-19 with Kahoot!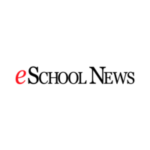 Students can learn about the pandemic in an accessible way with a Kahoot! game
Kahoot! can provide a more fun and kid-friendly way to assess and refresh what students know about health and COVID-19.
Are you a teacher, business or parent affected by COVID-19?
Teachers
Discover how Kahoot! makes distance and blended learning awesome!
Business
See how e-learning and virtual training tools can help your organization.
Home
Learn how our apps and games can make learning from home fun and engaging.