News
The Los Angeles Chargers get competitive off the field with Kahoot!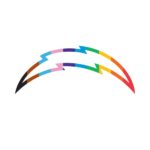 The NFL team uses Kahoot! sessions to put players' knowledge to the test
Defensive coordinator Renaldo Hill shared how the defense gets into the competitive spirit and reinforces their training by playing Kahoot!
Are you a teacher, business or parent affected by COVID-19?
Teachers
Discover how Kahoot! makes distance and blended learning awesome!
Business
See how e-learning and virtual training tools can help your organization.
Home
Learn how our apps and games can make learning from home fun and engaging.