SXSW EDU Conference & Festival is an internationally recognized annual event that gathers leading voices and innovators in education to share knowledge, ideas and inspiration. Next March, SXSW EDU is returning to Austin, Texas and online, but right now through PanelPicker®, you have the opportunity to help choose which speakers you most want to hear from, including members of the Kahoot! community!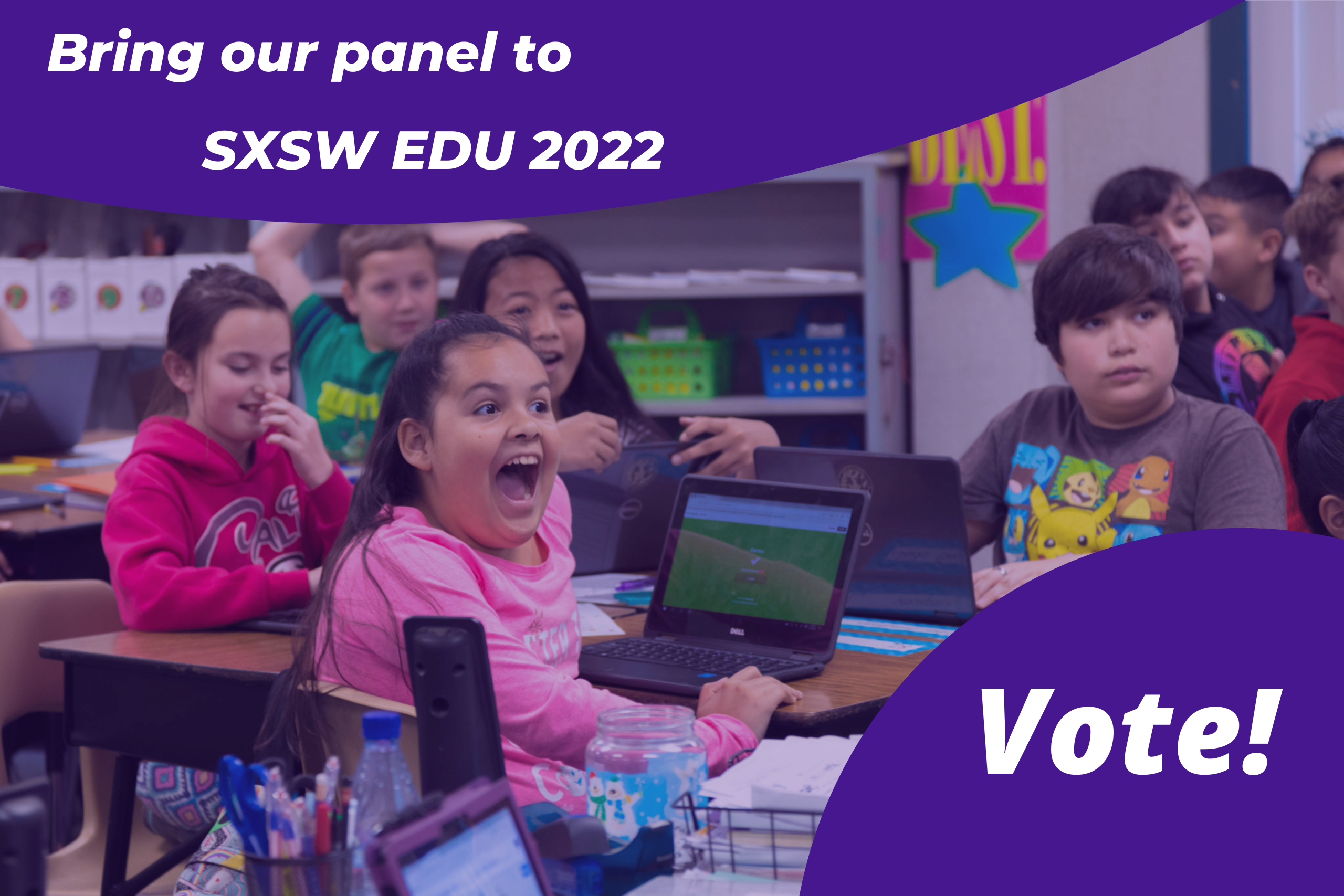 In 2022, we want to bring together an exciting panel of speakers, featuring awesome educators Dr. Quentin J. Lee and Carol Salva, CEO of Rebel Girls Jes Wolfe and Sean D'Arcy, who leads Kahoot! at school and home. These speakers offer years of experience as practitioners, creators and leaders within education. Now, they are ready to share their insights into how we can engage learners in any environment by harnessing the power of technology and play. 
Lean more about the session and vote here
As students and educators get ready to go back to school after a year and a half of learning at home and social distancing in the classroom, helping students stay engaged is more important than ever. In response, educational technology is playing an increasingly important role in fostering engagement through interactive learning. 
With digital learning technology, students, educators and families around the world can create interactive learning experiences that engage and make an impact, whether in the classroom or at home. How can these technologies be leveraged to empower students to take ownership of their learning and connect with others? This is the question our speakers aim to explore, and we want to invite you to join the conversation by voting for this panel to be part of SXSW EDU 2022.
Make your voice heard!
Community voting, open through August 26, helps decide which panels will be part of next year's SXSW EDU Conference & Festival. 
You can cast your vote now by creating a free PanelPicker® account, visiting our panel idea page and clicking on the "arrow up" button. Have a question, or just want to share your excitement for the event? Leave a comment for us in the comments section!
We hope to see you in March!
About Kahoot!
Kahoot! is on a mission to make learning awesome! We want to empower everyone, including children, students, and employees to unlock their full learning potential. Our learning platform makes it easy for any individual or corporation to create, share, and play learning games that drive compelling engagement. Launched in 2013, Kahoot!'s vision is to build the leading learning platform in the world. In the last 12 months, 300 million games have been played on the Kahoot! platform with 1.8 billion participating players in more than 200 countries. The Kahoot! family also includes award-winning DragonBox math learning apps, the Poio learn to read app, the Drops language learning apps, the Actimo and Motimate employee engagement and corporate platforms and Whiteboard.fi, the online whiteboard tool for all educators, teachers and classrooms. The Kahoot! Group is headquartered in Oslo, Norway with offices in the US, the UK, France, Finland, Estonia, Denmark and Spain. Kahoot! is currently listed on the Oslo Stock Exchange under the ticker KAHOT. Let's play!