News
Yale School of Management features Kahoot! internship experience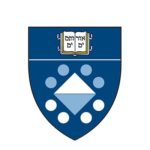 Yale MBA student shares insights from her remote internship with Kahoot!
Yale University's School of Management features Amanda Taselaar, class of 2021, who discussed her remote internship experience at Kahoot!
Are you a teacher, business or parent affected by COVID-19?
Teachers
Discover how Kahoot! makes distance and blended learning awesome!
Business
See how e-learning and virtual training tools can help your organization.
Home
Learn how our apps and games can make learning from home fun and engaging.