AUSTIN, Texas, May 23, 2018 — Teachers are increasingly using data-driven instruction and intervention in U.S. K-12 classrooms and demonstrating a significant jump in awareness and usage of data practices in 2018 compared to previous years, noted the 2018 Kahoot! EdTrends Report for educators, launched today.
Kahoot!, the game-based learning platform and one of the fastest growing learning brands, published the report which addresses latest trends in EdTech in the U.S. K-12 market. Kahoot! has more than 70 million monthly active users globally, which includes more than 50% U.S. K-12 students and more than 47% of U.S. K-12 teachers.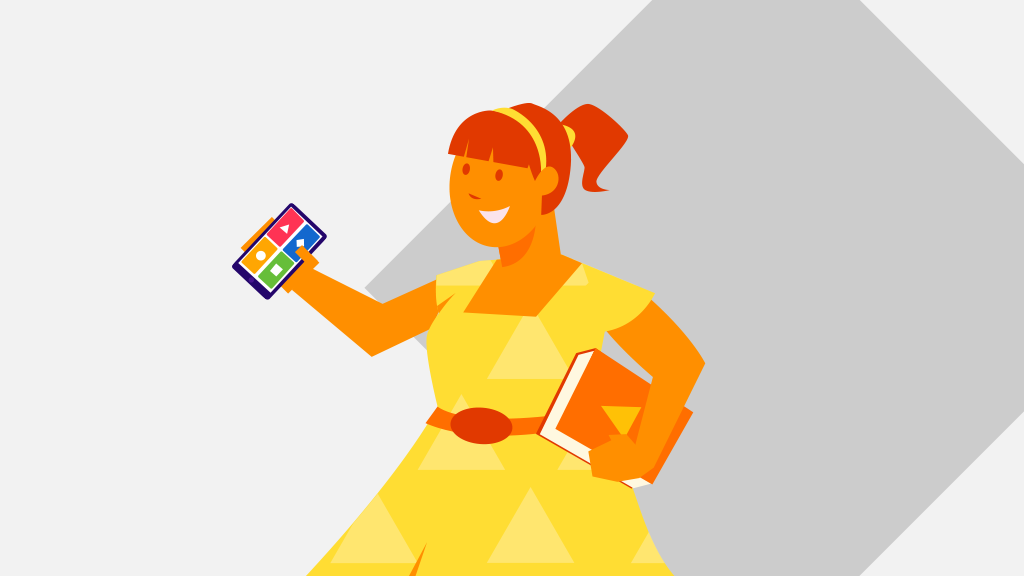 Key findings of the report include:
Data-driven instruction goes mainstream in K-12 classrooms
For more and more teachers, data-driven instruction and intervention are established as best practices. In the Kahoot! survey, 3 out of 4 teachers defined data-driven instruction and intervention as a top trend they see in their school and district in 2018. This trend gained significant pace compared to the same time last year when only 28% of surveyed teachers agreed that increased understanding of data was a top trend in their school or district.
Google is the top choice in classrooms for hardware and software
Google remains a favorite with both teachers and students in hardware and software usage in U.S. K-12 classrooms, according to survey data. Their affordable Chromebook devices made a huge leap to come out on top of the list, and their LMS offering, Google Classroom, is a favorite by a huge margin. Based on Kahoot! platform stats, iOS remains popular with students and Windows with teachers.
Teachers see tech as a must-have for developing strong 21st century skills
The teacher of today's priority is to prepare their students for the jobs of tomorrow and develop 21st century skills. Most teachers surveyed use technology to implement these practices in their classroom, — which includes collaboration and working in teams, project-based learning and creative thinking.
VR and AR may seem hot but not so much in schools
Virtual and augmented reality, a hot hit in tech, scored low in popularity with U.S. teachers, with only 11% naming it as an emerging trend in their school or district. This could be due to schools lacking equipment and/or resources to implement this technology.
Insufficient funding and training still stands between teachers and technology adoption
As expected, the biggest roadblock for teachers in implementing technology in their jobs is lack of funding from their school or district – 1 in 2 teachers surveyed said they struggle with this problem.
In today's digital age, connectivity is still an issue for many schools
1 in 5 U.S. K-12 teachers are affected by lack of Internet or device connectivity in their classrooms.
"Not only are teachers using data, but they're using technology to foster an environment to empower learners to become leaders, develop 21st century skills, and prepare the students of today for the jobs of tomorrow," said Åsmund Furuseth, co-founder and CEO, Kahoot! "This report sheds light on some of these trends we're seeing in today's classrooms."
Report data was gathered from the Kahoot! platform, used by more than 70 million monthly active users worldwide, 42 million of which are in the U.S. Report data also includes results from a survey of more than 1,500 U.S. K-12 teachers.
Today's teachers are truly embracing the use of data to better assess their students' performance and make improvements to overall results
About Kahoot!
Since its launch in 2012, Kahoot! has turned game-based learning into a pop culture phenomenon. The game platform now hosts over 70 million monthly active users and a library with more than 50 million learning games, created and shared by fans in more than 200 countries. Kahoot! is on a mission is to unlock the deepest potential of every learner, regardless of age or context, by making learning fun, magical, and engaging through games. Kahoot! is headquartered in Oslo, Norway with offices in London, Austin and Palo Alto. Let's play!
Press contacts:
Falguni Bhuta
falguni@kahoot.com
Sean D'Arcy (Norway)
sean@kahoot.com