Oslo, Norway, December 4, 2018 – As Generation Z enters the workforce, trainers have begun to step up their game with the latest tools and technologies that engage these digital natives, born after 1995 up until a few years ago. The annual Kahoot! EdTrends Report for Corporate Trainers, launched today, takes a deeper dive into how this trend shapes corporate training strategies.
Kahoot!, the game-based learning platform and one of the fastest-growing learning brands, published a new report which addresses the latest trends in the corporate training market. The report will update corporate trainers, as well as learning and development professionals, about training technologies, methods and best practices.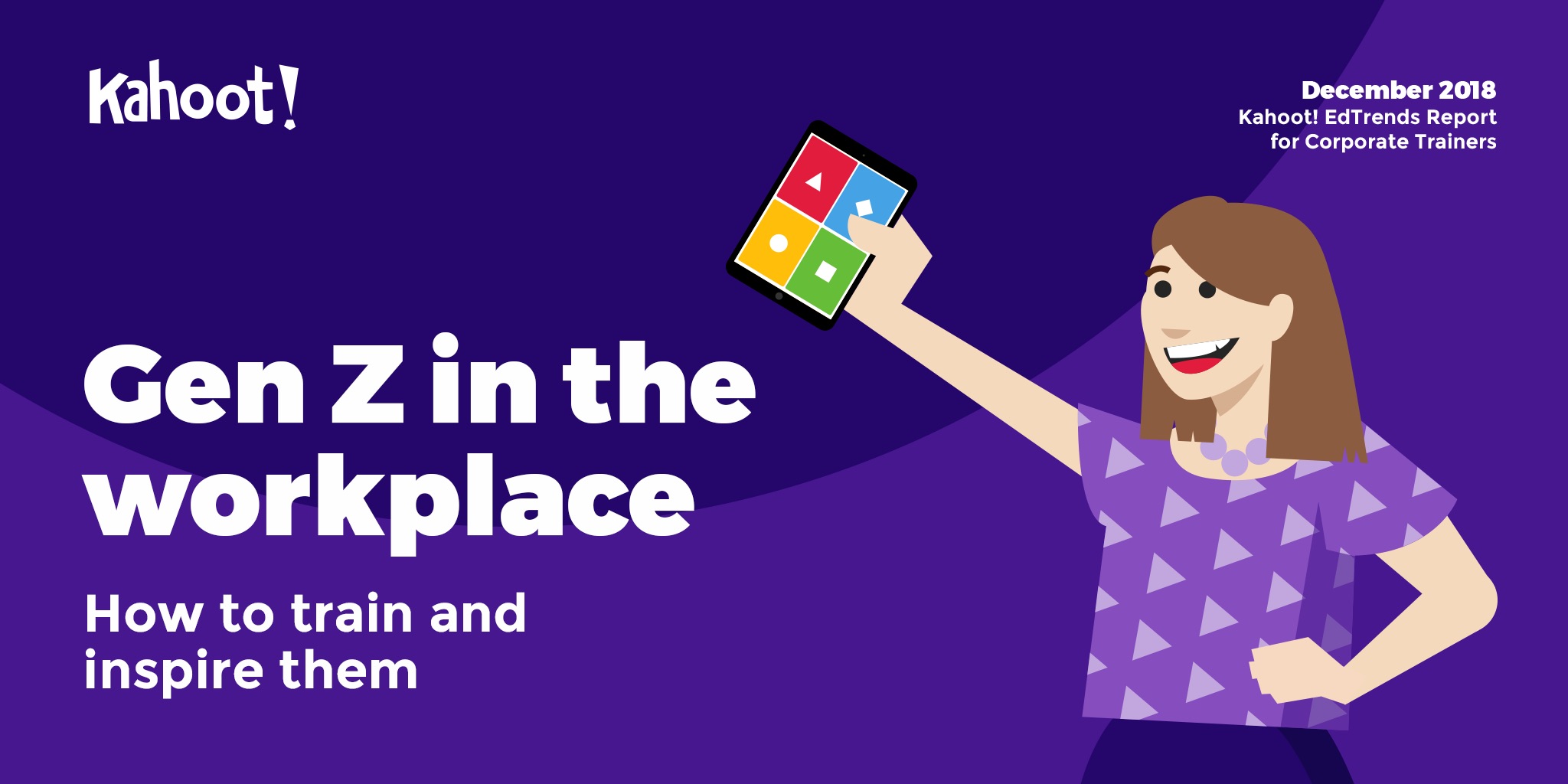 Key findings of the Kahoot! EdTrends Report include:
How Gen Z wants to train in the workplace:
Almost half of corporate trainers say they modify their training practices to cater to Gen Z in the workplace. When asked how they would change their training practices for Gen Z, the top 3 answers were: providing more interactive, hands-on training, gamifying training, and increasing usage of mobile devices.
When asked what kind of tools Gen Z employees prefer in the workplace for training, 62% of trainers said Gen Z employees prefer using mobile apps and 48% picked online tools. Training with videos and social media prove to be popular with Gen Z, as 39% and 34% of trainers picked these options respectively.
Corporate Training on the rise while traditional training methods prevail:
Training remains a consistent priority for trainers with close to half of those surveyed saying they expect to train more in 2019 and the other half saying they expect to train the same in 2019. Traditional in-class training methods remain overwhelmingly popular among trainers.
Training through gamification and interactive methods preferred:
1 out of 2 non-Gen Z workers prefer to be trained through gamification or game-based learning methods and 42% want to be trained on the job, showing that hands-on learning is important.
The top three things that non-Gen Z workers said they'd like to change about the way they learn are: more hands-on and interactive training, flexibility in training and more time allocated for training.
Training measurement methods are evolving:
Trainers are developing more sophisticated ways of measuring learning outcomes, with a total of 72% saying they measure either by using reports and analytics, through a Learning Management System, etc. Still, the number lags behind the percentage of trainers that use information measurement methods (85%), such as conducting surveys or informal discussions.