Oslo, Norway (November 8, 2021): Kahoot!, the global learning platform company, today announced the launch of Kahoot!+ Study, a new offering designed for higher education students. Kahoot!+ Study empowers students to create meaningful study experiences and accelerate their learning for final exam season and throughout the school year.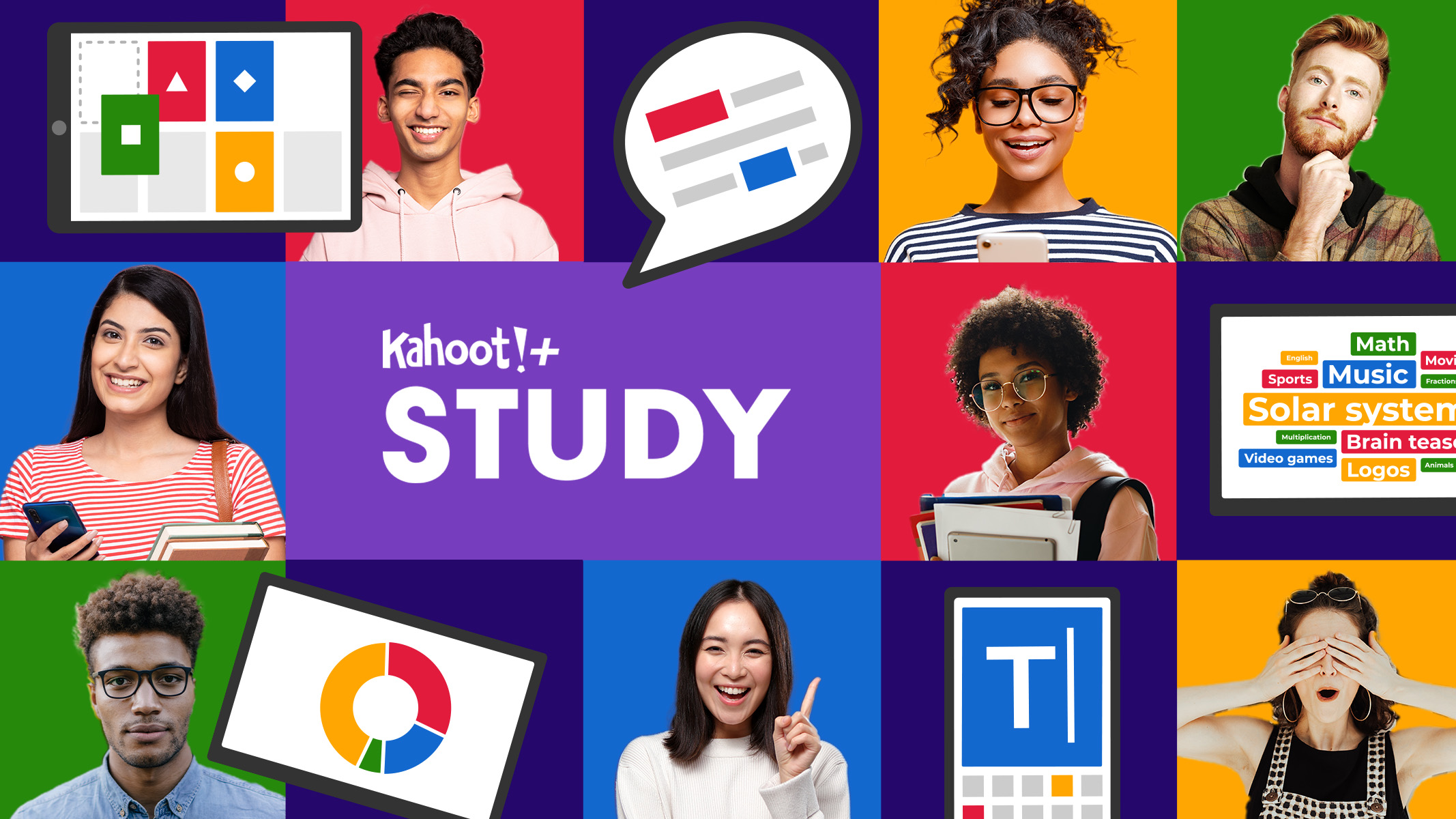 Kahoot!+ Study: where study meets fun!
With the Kahoot!+ Study subscription plans, higher education students can say goodbye to boring study sessions and hello to fun and energetic learning experiences. By harnessing the power of friendly competition and interactive, playful learning, students can ignite their curiosity and unlock the motivation they need to reach their learning goals.  
Keep calm and study on
Research shows that school-related stress impacts many students' academic performance and wellbeing outside the classroom. Building positive study habits is easier when learners bring engagement and fun to learning. Kahoot!+ Study gives students instant access to features, tools and learning content to animate any study session and even make learning part of their daily routine:
Create study sessions that fit your life and learning goals—

Make study awesome anytime, anywhere with flexible options for independent or group study, in-person or online.

Supercharge your study experience—

Create even more dynamic study kahoots by unlocking new question types and options, including puzzles, word clouds, open-ended questions and more. Students also get access to question  autosuggestions from our question bank, enabling them to create kahoots faster than ever, as well as millions of premium images to enhance their kahoots

Design interactive presentations to 'wow' any audience—

Bring presentations to life with

slide layouts that make it easy to add interactivity and engagement.

Study better together—

Inspire collaborative learning with friends, no matter their location, by creating up to 3 study groups with Kahoot!+ Study, and up to 5 study groups with Kahoot!+ Study Premium. Users can also play in team mode with up to 3 teams to pump up their motivation for learning through friendly competition.

Become a "study hero" in class—

Invite even more friends and classmates to get in on the learning fun by hosting kahoots with up to 50 players in Kahoot!+ Study, and up to 100 players in Kahoot!+ Study Premium.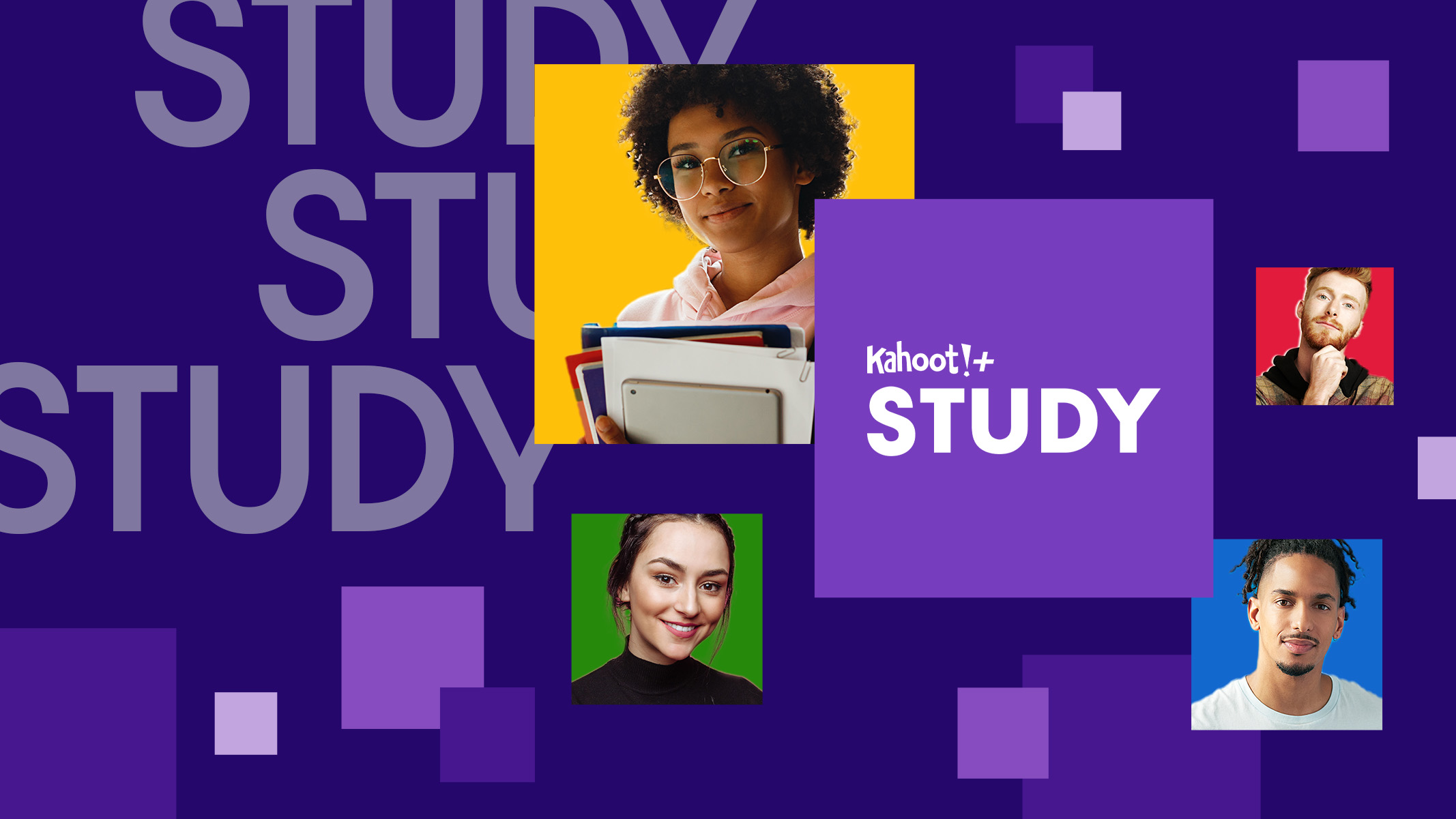 Make the study experience as unique as you are
Kahoot!+ Study gives students the tools to stay focused and energized while studying independently, or connect with friends and classmates in study groups to share knowledge, either in-person or virtually. With Kahoot!+ Study, learning can happen anywhere and fit into the busiest of schedules, whether at school, at home or on the go.
Kahoot!+ Study

unlocks new question types and options that help make study more dynamic and efficient. Invite friends to study together virtually or in-person in up to 3 study groups, and create kahoots with up to 50 players. $5 per month with a limited-time introductory offer of $2.50 per month.

Kahoot!+ Study Premium

includes all the features from Kahoot!+ Study plus even more new question types, team mode play with up to 3 teams, up to 5 study groups and up to 100 players per Kahoot! session for $8 per month with a limited-time introductory offer of $4 per month. 
New study modes (in addition to flashcards, practice, test yourself and challenge friends) are also coming soon to help students learn new material, review and master topics and prep for their next important exam. These study modes are not only available within kahoots, but can also be used while completing interactive courses on Kahoot! to enrich and reinforce learning.
"As students gear up for final exam season, it's the perfect time for them to transform their study sessions into impactful experiences that spark excitement for learning," said Eilert Hanoa. CEO, Kahoot!. "Millions of students around the world already know and love Kahoot! from playing in class, with friends and family for game nights or to make learning at home more engaging. We're excited to launch Kahoot!+ Study to offer students a new and powerful way to take study to the next level."
Kahoot! is already a trusted learning destination both in the classroom and beyond, with hundreds of millions of participating students using Kahoot! in the last 12 months, as well as more than 9 million educators and 87% of the global top 500 universities.
Students can now take advantage of an introductory offer for annual subscriptions of either Kahoot!+ Study plan. Learn more about how the new Kahoot!+ Study offerings help students make study awesome and sign up today.
Visit Kahoot! News to stay up to date on company news and updates.
About Kahoot! 
Kahoot! is on a mission to make learning awesome! We want to empower everyone, including children, students, and employees to unlock their full learning potential. Our learning platform makes it easy for any individual or corporation to create, share, and host learning sessions that drive compelling engagement. Launched in 2013, Kahoot!'s vision is to build the leading learning platform in the world. In the last 12 months, 300 million sessions have been hosted on the Kahoot! platform by 30 million active accounts, with 1.9 billion participants (non-unique) in more than 200 countries and regions. The Kahoot! Group also includes Clever, the leading US K-12 EdTech learning platform, together with the learning apps DragonBox, Poio, Drops, Actimo, Motimate, and Whiteboard.fi. The Kahoot! Group is headquartered in Oslo, Norway with offices in the US, the UK, France, Finland, Estonia, Denmark and Spain. Kahoot! is listed on the Oslo Stock Exchange under the ticker KAHOT. Let's play!