Oslo, Norway (February 17, 2022): Kahoot!, the global learning and engagement platform company, today announced the launch of Kahoot! Multiplication by DragonBox for iOS and Android. This new app is the crown jewel in the award-winning series of Kahoot! math apps created by DragonBox.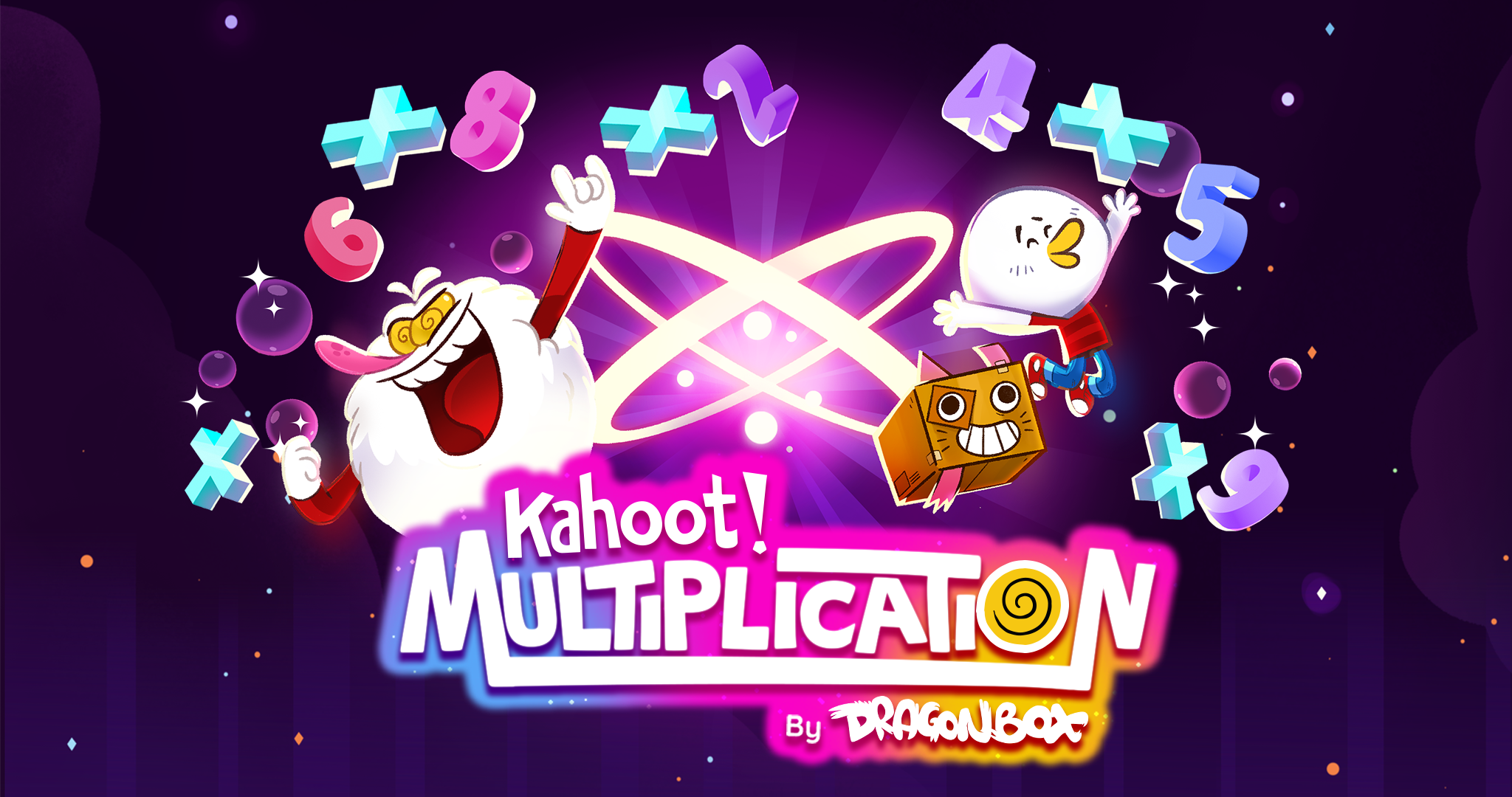 "Every year, millions of kids across the globe face the daunting challenge of memorizing the times tables. Reciting times tables often leaves children uninspired and unmotivated to learn multiplications," says Eilert Hanoa, CEO, Kahoot!. "Our new app gives educators and parents an exciting way to keep their kids engaged through fun game-based learning adventures that help children discover the joy of math on their own terms."
Kahoot! Multiplication by DragonBox keeps young learners engaged with more than 20 mini-games, each developed by learning design experts with engaging animation, memorable characters through storytelling and captivating gameplay. As children explore the wide variety of activities, they are challenged to apply what they learn in different contexts and develop flexibility with their multiplication skills, helping to make their newly acquired learning skills stick.
The app does not require prior knowledge of multiplication and adapts to each child's individual level, making it easy for children to play and learn independently.
Embark on a fun math learning journey
With Kahoot! Multiplication by DragonBox, children ages 9 and older can master their times tables through a meaningful and memorable gameplay experience. They will be able to build confidence in understanding the logic behind multiplication while enjoying the process of learning through a wacky multiplication journey.
Research-driven design to power next-level math learning
Developed by a team of pedagogy and didactics experts and learning experience designers, Kahoot! Multiplication by DragonBox integrates learning science with compelling gameplay, creating an experience that motivates kids to keep leveling up their multiplication skills.
DragonBox's math teaching methods have been tested and developed in collaboration with more than 60,000 teachers and students. Additionally, recent studies in Norway, done by the Nordic Institute for Studies in Innovation, Research, and Education (NIFU), showed that using the DragonBox tools in classrooms led to improved performance on math tests, higher motivation for math learning and more skilled teachers by using the DragonBox math curriculum.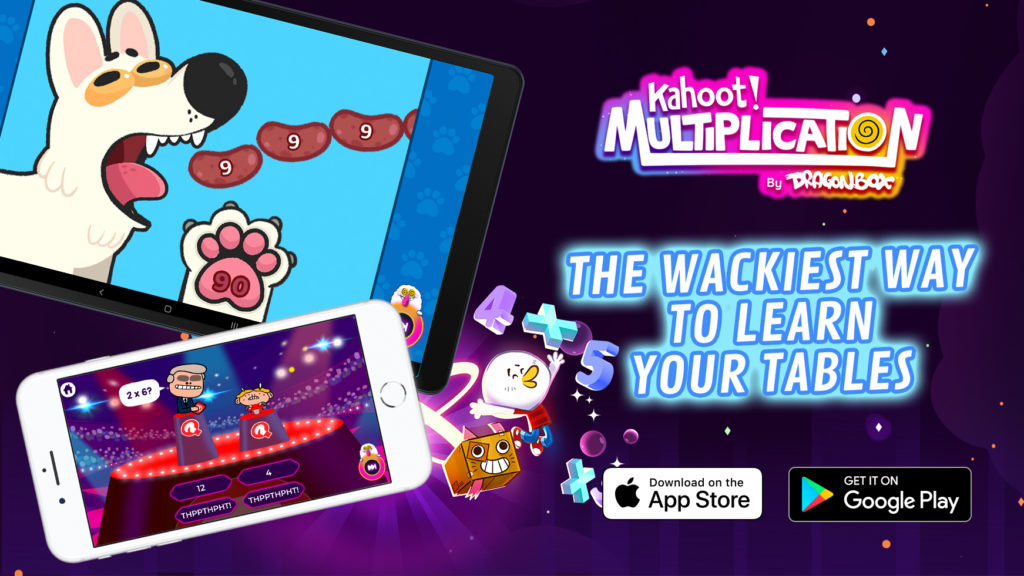 Kids and their parents or teachers can download Kahoot! Multiplication by DragonBox and get free access to five challenges per day. Users can also upgrade to Kahoot!+ Family from $7.50 per month to access unlimited daily playtime and new exciting mini-games.
Kahoot! Multiplication by DragonBox is now available for download in the Google Play Store and App Store. Users can also access the app, as well as premium Kahoot! features and 7 other award-winning learning apps, with a Kahoot!+ Family, Premier or Max subscription. For more information about prices, please visit our pricing page.
To learn more about Kahoot! Multiplication by DragonBox, read our blog post.
About Kahoot!
Kahoot! is on a mission to make learning awesome! We want to empower everyone, including children, students, and employees to unlock their full learning potential. Our learning platform makes it easy for any individual or corporation to create, share, and host learning sessions that drive compelling engagement. Launched in 2013, Kahoot!'s vision is to build the leading learning platform in the world. In the last 12 months, 300 million sessions have been hosted on the Kahoot! platform by 30+ million active accounts, with 2 billion participants (non-unique) in more than 200 countries and regions. The Kahoot! Group includes Clever, the leading US K-12 EdTech learning platform, together with the learning apps DragonBox, Poio, Drops, Actimo, Motimate, and Whiteboard.fi. The Kahoot! Group is headquartered in Oslo, Norway with offices in the US, the UK, France, Finland, Estonia, Denmark and Spain. Kahoot! is listed on the Oslo Stock Exchange under the ticker KAHOOT. Let's play!