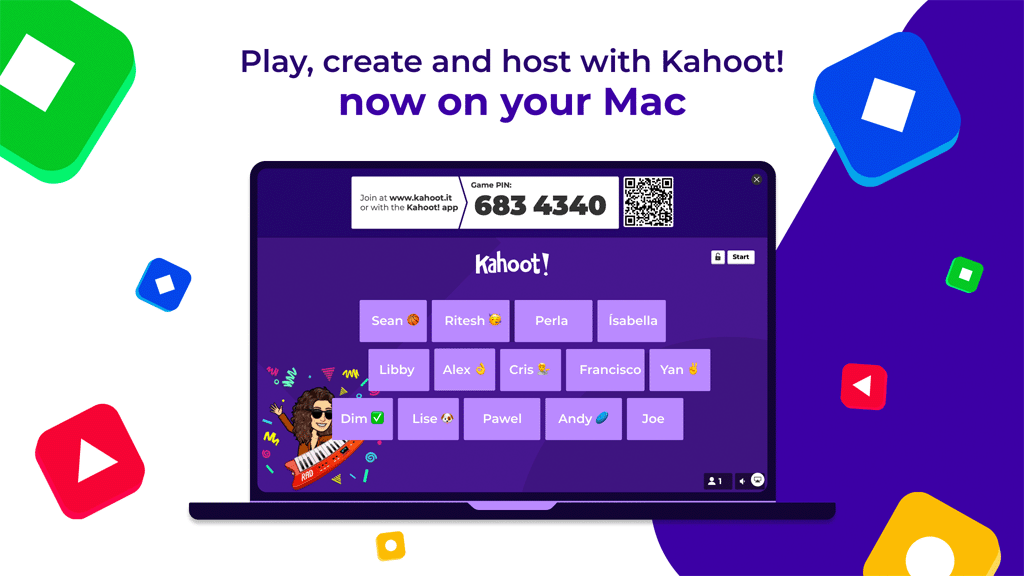 Oslo, Norway (November 30, 2022): Kahoot!, the global learning and engagement platform, is announcing today the launch of the new Kahoot! app for macOS. The app gives students access to new features that help them reduce the number of hours spent on re-reading and re-copying notes, making their learning experience more engaging and transforming studying into a fun and social experience ahead of the exam season. 
"Exams can be stressful and cause anxiety for a lot of students", said Sean D'Arcy, VP of Kahoot! at School and Home. "The Kahoot! app for macOS helps them overcome this by turning class notes into games and challenges. The new features allow students to play and learn with Kahoot! in a completely new way. They can now play new game modes and supercharge their studies with their friends or on their own through a seamless experience using their Mac."
An epic battle for learning with Color Kingdoms 
Color Kingdoms is the newest game mode available in Kahoot! where two teams compete against each other to conquer land. The game's goal is to conquer the land with blue or red flags by answering correctly to the questions shown on the screen. The team that answers faster and with more accuracy can expand its kingdom and the one that conquers more territory in a limited amount of time will be the winner. 
With Color Kingdoms students can study together with their friends. They can create their kahoots and prepare for their exams while they learn and play together. 
Create, play, learn and repeat with new Flashcards 
Mac users can create their own collection of flashcards within the Kahoot! app for macOS, offering an engaging way for students to train their memory and reinforce their learning ahead of their exams. Once the flashcards are created, they can play and learn at their own pace, master their knowledge and build up their confidence ahead of their exams. 
Focus time with the new Kahoot! dark mode 
Millions of students around the world prefer to focus and study at night. The new dark mode on the Kahoot! app for macOS has been designed to help them focus in darker rooms, enabling them to darken the Kahoot! UI on their Mac and create a more pleasant experience while studying at night. 
The new Kahoot! app for macOS is available to download for free at the AppStore. To read more about other features added to the new app, read our blog post and visit Kahoot! News to stay up to date on company news and updates.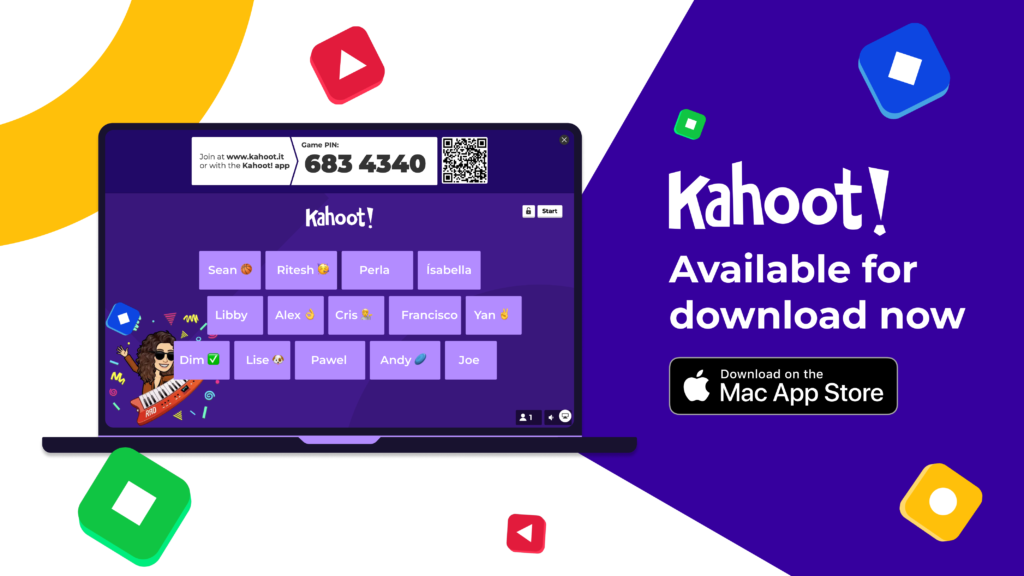 About Kahoot!
Kahoot! is on a mission to make learning awesome! We want to empower everyone, including children, students, and employees to unlock their full learning potential. Our learning platform makes it easy for any individual or corporation to create, share, and host learning sessions that drive compelling engagement. Launched in 2013, Kahoot!'s vision is to build the leading learning platform in the world. Since launch, Kahoot! has hosted hundreds of millions of learning sessions with 8 billion participants (non-unique) in more than 200 countries and regions. The Kahoot! Group includes Clever, the leading US K-12 EdTech learning platform, together with the learning apps DragonBox, Poio, Drops, Actimo, Motimate, and Whiteboard.fi. The Kahoot! Group is headquartered in Oslo, Norway with offices in the US, the UK, France, Finland, Estonia, Denmark, Spain and Poland. Kahoot! is listed on the Oslo Stock Exchange under the ticker KAHOT. To learn more, visit us at kahoot.com. Let's play!