Kahoot! EDU Fall Meetup 2022
Knowledge, knighted!
Teachers and Admins, bring student-centered learning to your classroom! Learn how our latest back to school features give your students the tools to take control of their learning during our FREE virtual PD event on September 21 from 12pm to 4:30pm PDT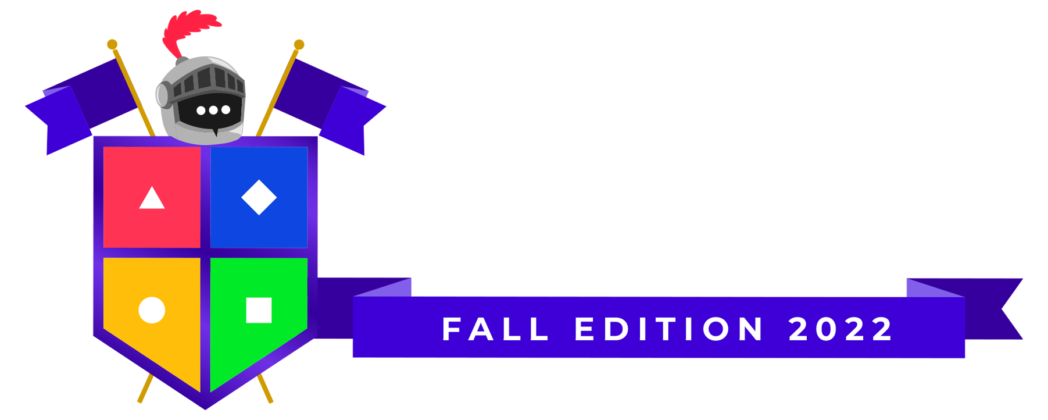 12:00pm PDT / 3:00pm EST / 9:00pm CET
Welcome
Hannah Harris (Kahoot! Community Manager )
12:15pm PDT / 3:15pm EST / 9:15pm CET
New ways to play: Our latest features for back to school
Padraic Woods (Director of Product) & Steve Sherman (Kahoot! Ambassador)
12:45pm PDT / 3:45pm EST / 9:45pm CET
Student passes: Engage students through play and creation
Alexander Remen (Director of Product)
1:00pm PDT / 4:00pm EST / 10:00pm CET
K!offee kahoot: Student-organized events
Monika Khan (Kahoot! Ambassador)
1:15pm PDT / 4:15pm EST / 10:15pm CET
Kahoot!'s marketplace is open! Learn how to become a marketplace creator
Agnete Tøien Pedersen (VP of Kahoot! Academy) & Louisa Rosenheck (Director of Pedagogy)
1:45pm PDT / 4:45pm EST / 10:45pm CET
Introducing a new topic with Kahoot!
Sydney Jones (Senior Customer Success Specialist)
2:15pm PDT / 5:15pm EST / 11:15pm CET
Next level formative assessment with the new Whiteboard.fi version
Sebastian Laxell (CEO at Whiteboard)
2:30pm PDT / 5:30pm EST / 11:30pm CET
Collaborative digital classrooms in Clever
Blair Mishleau (
Senior Customer Education Program Manager at Clever)
2:45pm PDT / 5:45pm EST / 11:45pm CET
K!offee kahoot: Technology literacy & Kahoot!
Gina Ruffcorn (Kahoot! Ambassador)
3:00pm PDT / 6:00pm EST / 12:00am CET
Student-centered learning with Kahoot! through an Administrator's lens
Aspen Davis (Kahoot! EDU Admin at Houston Independent School District)
3:45pm PDT / 6:45pm EST / 12:45am CET
K!offee kahoot: Student-created kahoots
Chase Chatfield (Kahoot! Ambassador)
Frequently asked questions