Kahoot! EDU Summit 2021
Prepare a future-proof plan for coming back to class
Thank you for an awesome Kahoot! EDU Summit 2021! More recordings are coming soon.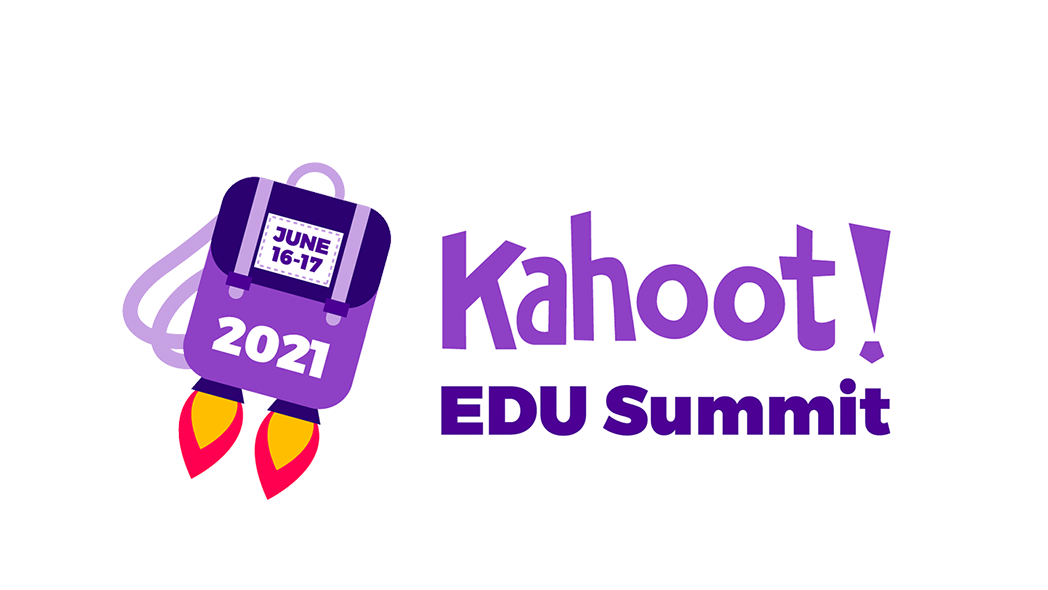 9:00am PDT/12:00pm EDT
Let's kick-off the Kahoot! EDU Summit 2021!
With your host, Ann Makosinski
Ann Makosinski is a 23 year old Filipina-Polish Canadian inventor, global keynote speaker, and aspiring writer. She is best known for her invention of the Hollow Flashlight, a flashlight that runs off the heat of the human hand. Ann has given 5 TEDx talks and is one of Forbes Magazine's 30 Under 30.
Back to school, back to classroom: Get your Kahoot! toolkit ready!
Sean D'Arcy, Kahoot!
Sean D'Arcy, VP Kahoot! at school, will walk you through the most exciting Kahoot! updates, introduce you to innovative learning apps, demo our latest integrations, and give you a sneak peek into what's coming for back-to-school. With these tools for interactive teaching, content creation, engagement and assessment, you'll be all set to prepare your awesome toolkit for coming back to the classroom!
This session will be particularly relevant for educators of all levels and students but we highly encourage technology specialists and school leaders to tune in too!
Activate and "wow" your students, and expand your educator network with Kahoot! Academy
Agnete Pedersen, Kahoot! Academy
In this session, you'll learn how to find high-quality, ready-to-use kahoots and lessons in Kahoot! Academy's library of learning content, and how to connect with thousands of other educators and publishers from around the world. You'll also get an exclusive preview of Kahoot! Academy Marketplace that will be launched later this year.
K!offee kahoot
Goh Kok Ming & Yu Kok Hui
Play a kahoot and win prizes with the Kahoot! ambassadors from Malaysia, Goh Kok Ming & Yu Kok Hui.
Panel discussion: Lifelong learning
Host: Natasha Mascarenhas, TechCrunch
Panelists: Carol Salva, Pedro Civera and Gina Ruffcorn
How to foster and scale lifelong learning? TechCrunch's Natasha Mascarenhas will host a thought-provoking panel discussion with rock star educators Carol Salva, Pedro Civera, and Gina Ruffocrn.
10:45am PDT/1:45pm EDT
Inspiring Imagination in Disney Parks
As you prepare to go back to the classroom this school year, we want to inspire the use of imagination! We know imagination is important to developing a student's creative problem solving skills, and at Disney, imagination drives everything we do. Join Luc Mayrand, Portfolio Creative Executive at Walt Disney Imagineering, to learn about Imagineering's storied blue-sky process and where our ideas come from. Along the way, you'll see how Disney Parks are among the greatest laboratories in the world – not only for Imagineers, but also for students! We believe that imagination and creativity should be part of every student's educational experience, and our vision is to inspire the next generation of creative thinkers (and the next)!
Rebel Girls Rock!: Liven Up Your Lessons with Stories of Diverse and Extraordinary Women
Jes Wolfe & Sarah Parvis
With books, a podcast, and app and more, Rebel Girls spotlights stories of incredible women from diverse backgrounds, different countries, and time periods all throughout history. Explore Rebel Girls resources and be inspired to weave these exciting stories of real-life women—both well-known and new-to-many—into lessons throughout the year.
K!offee kahoot
Fran García
Play a kahoot with Kahoot! ambassador from Spain, Fran García!
Engage! Excite! Expand your digital toolkit with Leslie Fisher!
Leslie Fisher
EdTech hero Leslie Fisher is here to show you some cool tools that can transform the way you teach and engage your students. Participate in live, interactive demos and get inspired for the upcoming school year!
Let loose with Kahoot!
Steve Sherman
We'll wrap up the event with a big kahoot! Kick back and relax with a live game hosted by Steve Sherman, one of our enthusiastic Kahoot! ambassadors. Get a chance to win one of our amazing prizes!

8:45am PDT/11:45pm EDT
Welcome to Day 2 of the Kahoot! EDU Summit!
With your host, Dr. Quentin Lee
Dr. Quentin J. Lee has been employed with the Talladega County School system for the last 14 years and is currently the Principal of Childersburg High School. He is passionate about education and giving back to his community. He created the viral "Can't touch this" music video parody.
Elevate engaging learning at your school or district: A back to school toolkit with Kahoot! EDU
Sean D'Arcy, Kahoot!
Sean D'Arcy, VP Kahoot! at school, will introduce you to Kahoot! products, new features and integrations that will help admins prepare a versatile classroom toolkit and scale it to their entire school or district. Hear more about Kahoot! EDU, our offering with a site license for schools and districts, discover our new tools to plan lessons and manage classes, learn how to power up students' creative skills and how to engage your staff with interactive professional development.
This session will be particularly relevant for technology specialists, admins, school and district leaders. Teachers, make sure you let your school's admins know about it!
Content is Queen: How to supercharge educators and learners in the new school year with Kahoot! Academy
Agnete Pedersen, Kahoot! Academy
In this session, you'll get a deep dive into Kahoot! Academy and learn how to make the most of its library of learning content in the upcoming school year. Discover kahoots and lessons focused on social and emotional learning and development of 21st century skills in learners of all ages.
Meet Clever, the platform that unlocks new ways to learn for all students
The team at Clever believes that technology is a powerful lever to make learning more engaging, give educators superpowers, and advance educational equity. Learn how Clever simplifies access to digital learning, why millions of teachers love it, and what's coming in the future.
K!offee kahoot
Mohammed Abo Hassan
Play a kahoot with Kahoot! ambassador and Kahoot! Academy Verified educator from Egypt, Mohammed Abo Hassan!
Connect with Kahoot!
Terri Brungardt & Amy Hawkins-Keeler, Widefield School District in Colorado
Join Terri Brungardt and Amy Hawkins-Keeler from Widefield School District 3 in Colorado to learn how they connected hundreds of educators across their district with Kahoot! EDU and boosted collaboration. Plus, play a fun kahoot with member of the K!rew Sydney Jones to win some prizes!
Kick-start a new school year through app-smashing with Microsoft Teams, Kahoot!, Flipgrid and Wakelet.
Sonja Delafosse & Steve Auslander
Over the years, Microsoft and Kahoot! have partnered together to support engaging classroom experiences for your students. Sonja Delafosse, Educator Programs Strategy Leader for Microsoft will share about incredible new features in PowerPoint and how to take advantage of the Read Aloud feature for emerging readers and the importance of educator communities to support your learning journey. Then, the incredible Steve Auslander, Kahoot! Ambassador and MIE Expert will showcase an incredible lesson that combines the power of multiple apps to help your students connect and learn about each other at the start of a new school year!
Download their presentation slides.
What's New with Google for Education
Danieta Morgan
Come join your Google team to learn what's new around our different offerings and have an opportunity to speak directly with members of the Google Classroom team.
Apple +Kahoot!: What's New in Education
Kady Robb
Join our friends at Apple to learn about exciting updates to their apps for teaching and learning, including a live demo of how to use Kahoot! with Classroom. Plus, hear more about Apple's free professional learning program, Apple Teacher.
K!offee kahoot
Diana Mancuso
Play a kahoot with Kahoot! ambassador from Canada, Diana Mancuso! This is another change to win Kahoot! swag?
The science of game-based learning: Research-proven effects and tips
Alf Inge Wang
Dr. Alf Inge Wang, Professor in Game Technology at the Norwegian University of Science and Technology and Kahoot! co-founder, will take you on a deep dive into the pedagogy of game-based learning. He'll share highlights from research looking into the impact of game-based methods on aspects such as classroom dynamics, student attitudes, attendance and academic performance. In the demo part of the session, he'll share his best practices for creating kahoots that activate higher order thinking.
This session will be relevant for educators of all levels, particularly in higher education, and administrators interested in research-backed analysis of the impact Kahoot! makes on learning.
Panel discussion: The future of digital instruction
Host: Kevin Hogan, EdTech Today
Panelists: Daniel Gohl, Emily Dillard, and Vicki Davis
The past year has shown educators nationwide how employing technology can unleash student creativity and help teachers meet students where they are – but how will our digital learning experience elevate classroom instruction in the fall? Join us for a conversation with educators and experts on the new ways that technology fuels teaching and learning now. Kevin Hogan will host this engaging panel that will feature Daniel Gohl, Emily Dillard, and Vicki Davis.
The ultimate kahoot
Quentin Lee
That's a wrap on the Kahoot! EDU Summit 2021! We hope you've been paying attention to Day 2, because Quentin has prepared an awesome kahoot that will test your knowledge. There will be prizes!
Frequently asked questions