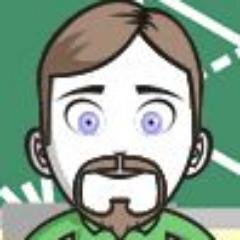 Kahoot! user Jeremy Johnston (@helpteachtech) recently shared with us how his students are using Kahoot! in class. Jeremy is a technology teacher and EdTech enthusiast in Brenham, Texas.
It was so great, that we thought we'd share it with everyone, perhaps you could adopt Jeremy's approach in challenging students to ask their own great questions?
Here he includes his instructions, rubric, tutorial, and submission video that he gave to his students when tasking them to make their own Kahoots on their last project.
Objective

You will create a Kahoot! quiz covering your favorite or best core class, using ten carefully crafted questions covering one your favorite topics from that particular class, and have at least ten players play and rate your quiz.

Assignment

Choose your favorite or best eighth grade core class.
Choose your favorite topic covered in class.
Your current teacher of that subject.
Using a Google Document, carefully craft ten questions using four answer choices with citations. Correctly title your your document.
Insert pictures that correctly correspond to the questions without giving away the answer into your document.
Sign-up for a Kahoot! account, and begin creating your quiz using the provided tutorial.
In your settings mark your difficulty, mark it school, and add tags and a description.
Have at least ten people take your quiz and rate it.
In Edmodo, post your answers to the provided questions, attach your Kahoot! link, attach your Google Document, and attach a screen capture of your Kahoot dashboard with your quiz stats.

Example

Favorite Subject: Texas History
Favorite Topic/Unit: The Alamo
Current Teacher: Mrs. Wade

Help

Assessment
Some other references: