You can now create your own Jumble kahoot that offer a new gameplay experience that promotes accuracy over speed.
Whether it's putting historic events in order, rearranging sentences in different languages or even sorting algebraic equation, the possibilities with Jumble are endless — we can't wait to discover what you create!
How to create a Jumble kahoot
1) Hit the 'New K!' button and select the shiny new 'Jumble' icon.
2) Add a title, description with tags, audience and cover image just like you would with a quiz or survey kahoot.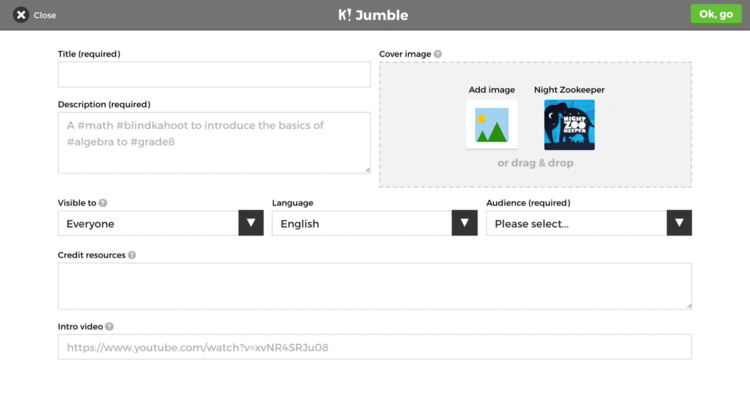 3) Start adding your Jumble questions! Be sure to add your answers in the correct sequential order – we'll automatically randomize them during the game!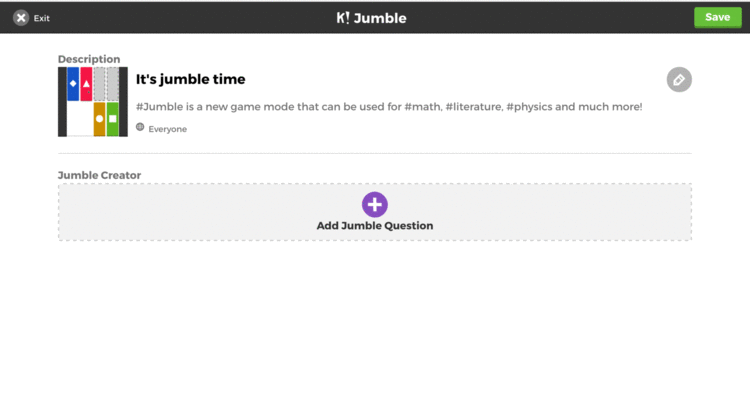 4) Save and play your Jumble kahoot. Get creating now!