Great news for all of you who are getting on board with Kahoot! If you have a Microsoft account, you can now use it to sign up for Kahoot! thanks to our integration.
This means that you can use fewer, more secure passwords and streamline your Kahoot! experience. Go to kahoot.com and click Sign up to create your account, select how you will use Kahoot!, then click Sign up with Microsoft. For all future sign-ins, simply click the Sign in with Microsoft button and enter your details to access your account – it's that easy!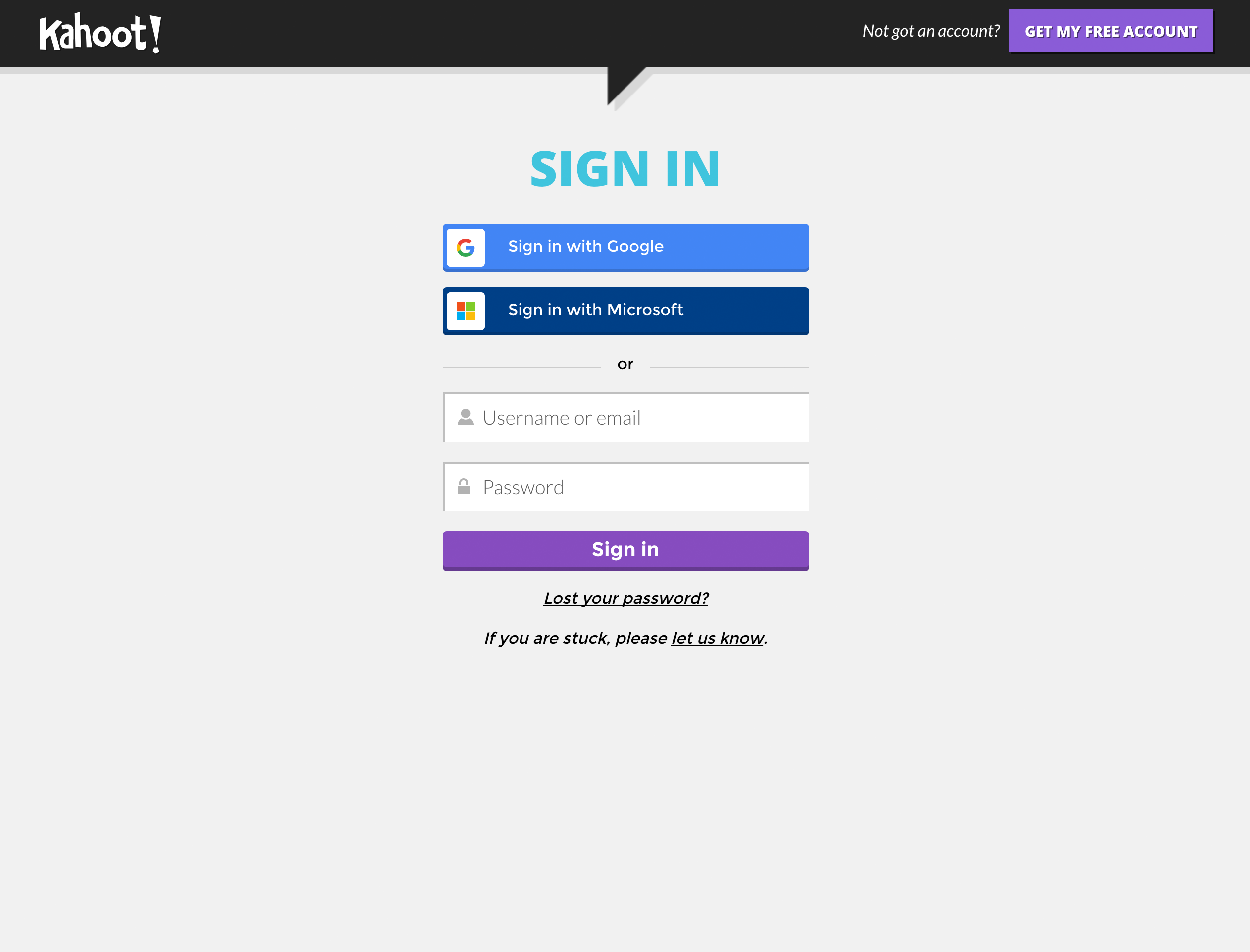 This new integration helps support users who play Kahoot! in a business context, as well as educators with Microsoft accounts. This update is the first step forward for integrating Kahoot! with Microsoft services, with more updates coming soon, so stay tuned!
Interested in Enterprise Single sign-on? Learn more about our offerings for Enterprise.