Kahoot! and I have had a long-term (and great!) history of co-hosting events. I often present in their booth at different conferences to tell educators about the new Kahoot! features they might not know about – and educators seem to love those sessions! Just recently, I included webinars into my presenter portfolio, and teaming up with Kahoot! to co-host their first webinar made me a happy kid. When over a hundred teachers registered for it the first day after the announcement – that made me even more enthusiastic! Here's how the webinar went.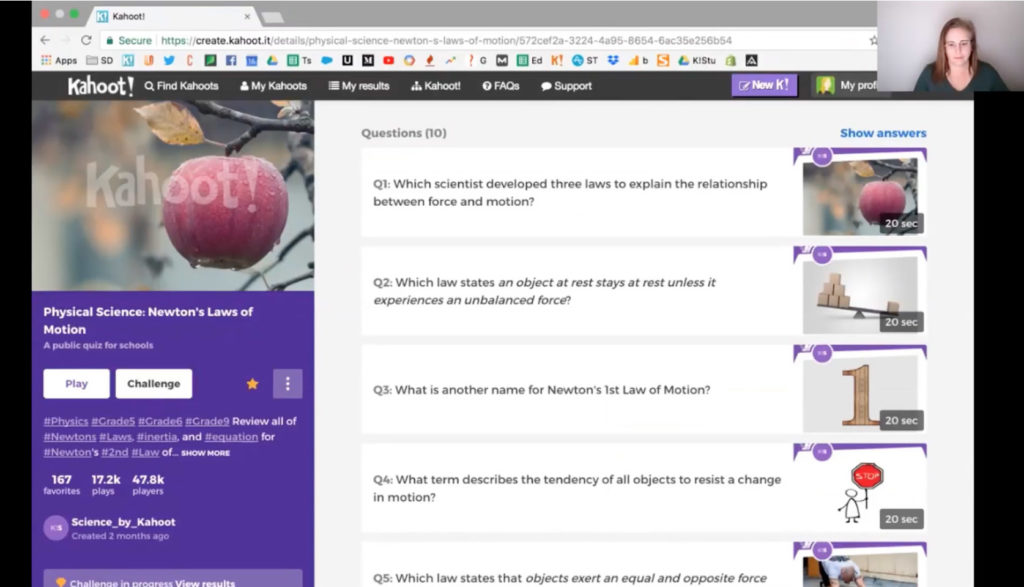 Show educators how to use Kahoot! for homework
Our main focus for the webinar was on Kahoot! challenges that you can use to assign homework. Teachers can now challenge their students to complete kahoots at their own pace after class. The Kahoot! app released last year is now much more "immersive", offering your students to play quizzes on any topic in their time, as well as accept homework challenges you give them.
Some of the webinar attendees haven't tried it yet, but got super motivated to give it a go after the webinar. According to teachers' feedback, they thought of plenty different use cases for this. For example, they could either give particular students kahoots to study to help them in a particular subject, prepare them for something planned in class the next day or simply let them revisit a kahoot they might have taken earlier in the day during class.
Track learning progress with reports
Our webinar attendees were also very excited to get a tour of Kahoot!'s game reports. Many people still remember them as a single page sheet with just total scores, and they haven't see that it's now a multi-tabbed elaborate document that provides a lot of relevant insights. You can analyze how your students performed in the kahoot, be it in the classroom or on their own in challenge mode, and see if some questions need follow-up. To get to the reports, click My results in the top bar when you're logged in to Kahoot!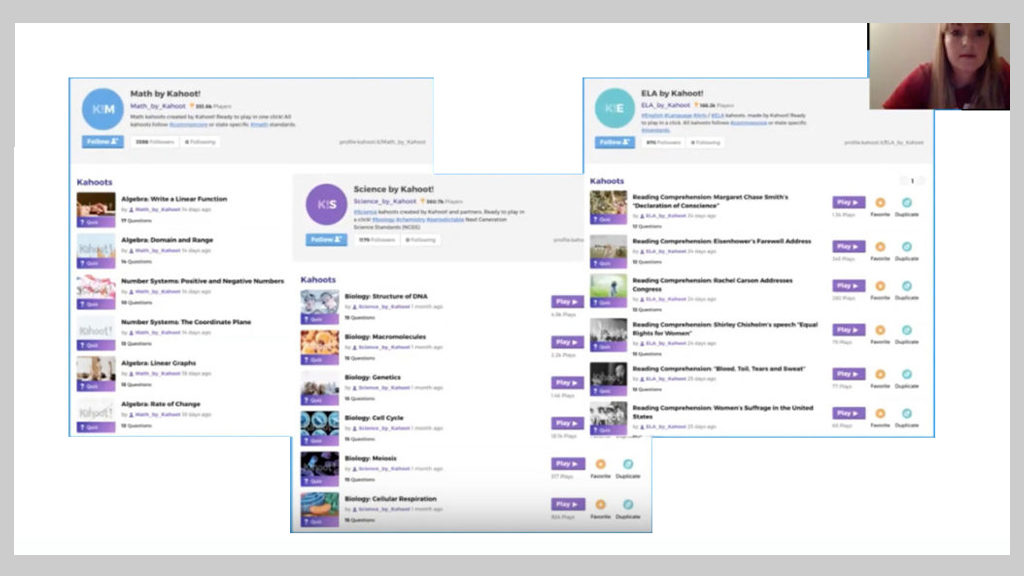 Ready-to-play games by Kahoot! Studio – curriculum-aligned, too!
We finished the webinar discussing Kahoot! Studio, a service creating original games in different subjects. Did you know there are over 300 curriculum-aligned kahoots created by the Kahoot! K!rew in collaboration with their partners? That surprised a lot of people in the webinar. They were excited to find out Kahoot! is now creating games for math, science, history and ELA teachers to use in the classroom.
Moreover, Kahoot! has some really cool plans for this area and will be inviting some of the content companies you might be using in your classroom today to also make their own classroom kahoots.
I always enjoy teaching an educator something new and really enjoyed the happy reactions from the educators when they realized all of the new features waiting for them.
Kahoot! continues to listen, ask, design and deploy changes to their product to make sure it is being as effective as possible to the ever changing world of an educator and their use of technology. It was a lot of fun to surprise educators with all of those changes during this webinar and I look forward to sharing more Kahoot! awesomeness in the future.