Kahoot! is played all around the world on computer screens, TV screens, tablet and phone screens, in classrooms, meeting rooms, and beyond. But just imagine – soon you'll be able to play Kahoot! right in your living room, without even needing a screen!
We're getting ready to bring the Kahoot! experience as a voice skill on Amazon Alexa, the brain behind Amazon Echo and other Alexa-enabled devices. We're going to preview it at ISTE conference coming in a few days, and make it available for users later this year.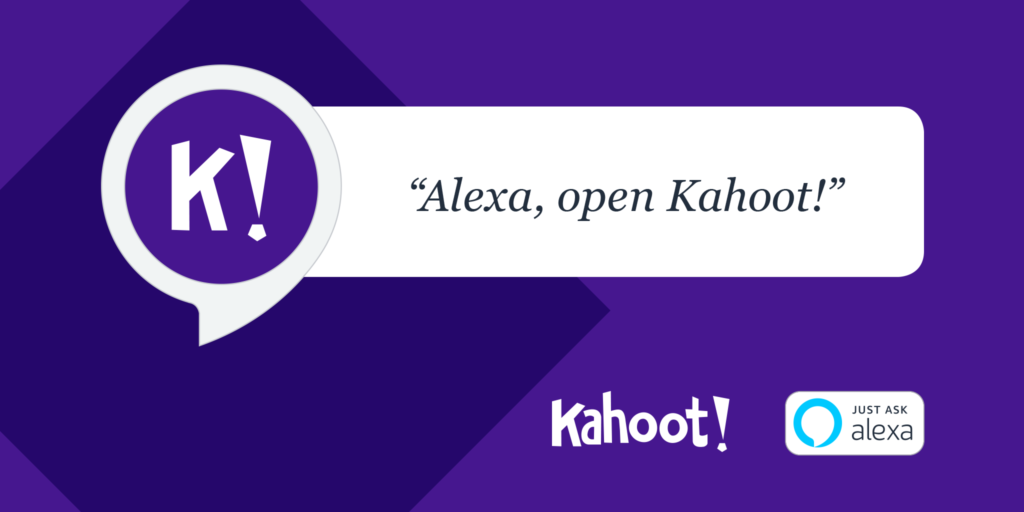 With inclusivity as one of our core values, we are proud that this Alexa skill will enable greater accessibility and an enjoyable game experience for visually and physically impaired players.
Now, everyone will be able to play Kahoot! at home with Alexa on Echo devices by themselves or with family and friends. Kahoot! as an Alexa skill can be used by anyone to play fun trivia quizzes, revise and master subjects through better knowledge retention.
"I am excited that Kahoot! is soon launching its wildly popular quizzing and trivia game as an Alexa skill," said Leslie Fisher, Chief Geek at LeslieFisher.com and K-12 technology expert. "This will not only bring fun family contests in the living room but see tremendous application for revisions and mastery of subjects at home by students."
Are you attending ISTE 2019 next week? Drop by the Kahoot! booth #1300 and preview our game experience as an Alexa skill!