We're organizing our first ever Kahoot! Unconference, taking place on August 20th, 2019, from 10am – 3pm (CDT). You can join this free, online professional development session from the comfort of your own home, or anywhere else.
We can't wait to show you our new features, highlight deeper ways to use Kahoot!, and give you a sneak peek into what's coming next. Read our session schedule below and sign up here!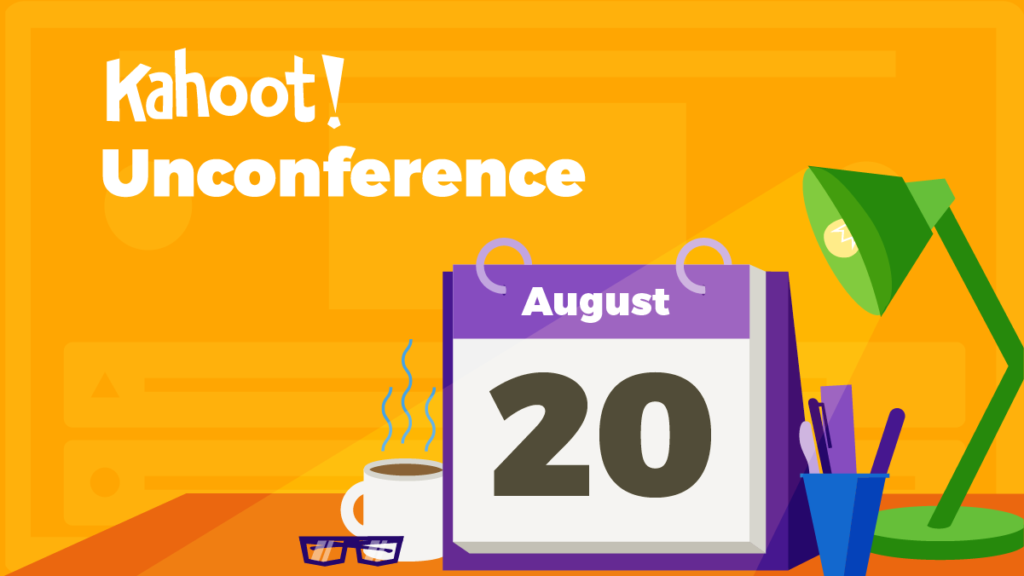 Session schedule
Welcome and intro – 10:00 – 10:15 am
Opening talk from Morten Versvik, CTO and founder of Kahoot!, followed by an introduction from Daniella Latham, Marketing Manager, and Isabella Vick, Marketing & Community Assistant.
Top tips and tricks for creating and playing – 10:15 – 11:00 am
Discover how to create and host epic kahoots. Learn how to add multimedia, import questions, understand game options, access reports and more!
All about the Kahoot! app – 11:00 – 11:30 am
Create games, complete homework by playing challenges, and master content with our smart practice feature! We'll take you through all the ways you can make the most out of our app.
Kahoot! for formative assessment – 11:30 – 11:50 am
Understand how Kahoot! can be maximized for formative assessment, and learn how to best utilize reports to track student progress.
Let's play Kahoot! – 11:50 am – 12:00 pm
A recap kahoot on our morning sessions – let's play!
Break – 12:00 – 12:30 pm
Short lunch break.
Get K!reative: make the most out of the new creator with Matt Miller – 12:30 – 1:00 pm
Creation is at the core of Kahoot!'s mission. Learn how we've made it easier and faster to create engaging kahoots with our brand new and improved creator, focused on saving time and providing a richer Kahoot! experience with new media, question types, and more!
Go Pro: all the benefits of a Kahoot! Pro subscription – 1:00 – 1:30 pm
With Kahoot! Pro for schools, educators can make learning awesome together! Learn about all the core features you can get with a Pro subscription, from a shared collaborative teamspace, to more question types and ways to play.
Kahoot!'ing into the future: a sneak peek – 1:30 – 2:15 pm
Get exclusive sneak peeks into upcoming features from our Product team!
James Micklethwait, VP of Products, will take you through the exciting integrations we have planned with our partners Microsoft, Google and Amazon, as well as other updates coming to our product!
This will be followed by an exclusive live Q&A with Osama Hanif, Product Manager, whom you can ask your burning questions. Got feedback or a feature suggestion? Now's the time to share!
Get Kahoot! Certified – 2:15 – 2:30 pm
Enjoyed the Unconference so far? Want to become the ultimate Kahoot! expert? With our free, online certification program, you can master advanced ways to play Kahoot!, score awesome badges, and claim professional learning credits.
Let's play Kahoot! – 2:30 – 2:50 pm
A final kahoot to recap our afternoon sessions. The winners will score a special swag pack!
Closing remarks – 2:50 – 3:00 pm
All good things have to come to an end, but never fear – we'll share a takeaway guide of all our top tips from the Unconference!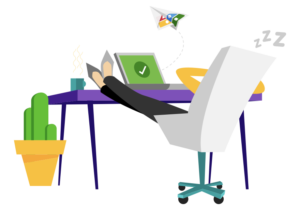 Frequently asked questions
I can't attend the Unconference, is it possible to watch the recording later?
Yes! The webinar will be recorded and uploaded to our YouTube channel.
How much does the Unconference cost to attend?
Our conference is completely free for all educators!
Do I need to sign up to attend?
Yes, you can sign up via this link. After you've signed up you'll get an email invite a few days before the event with the weblink to join the webinar.
I really want to join the Unconference but the timing doesn't work for me. What do I do?
The recording of the Unconference will be shared on our YouTube channel.