At Kahoot!, we're on a constant quest to make learning awesome, and we find the experience most kids have when learning multiplication facts to be a little lacking, to say the least.
Every year, millions of kids across the globe face the daunting challenge of memorizing the times tables. It is an essential skill that unlocks the world of multiplication and forms part of a solid foundation for future math learning, yet many kids never master it and most kids don't enjoy it. This needs to change.
We have racked our brains and applied everything we have learned about designing engaging and effective learning experiences in the past 10-years to create the best multiplication game ever and we are proud to finally announce Kahoot! Multiplication, the newest game in our award-winning DragonBox-series of math learning games.
Download now on the App Store or Google Play
Your child will love learning the times tables by heart
Kahoot! Multiplication is a game that your child will be truly delighted to play. Over 20 wacky and exciting mini games, and an engaging reward system, compel your child to keep practicing until they can recite the times tables with ease.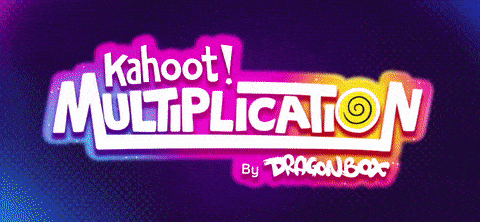 Variation and adaptivity let kids teach themselves
Every aspect of the game is designed to ensure that kids develop a deeper understanding of multiplication and get the practice needed to master it. By varying the tasks and the ways the times tables are presented, kids not only stay motivated, but get the opportunity to develop their abilities in different contexts.
Kahoot! Multiplication does not require any prior knowledge of multiplication and presents your child with challenges that suit their individual level. This makes it possible for any child to master the times tables on their own.
Take your child on an epic journey to become a multiplication superstar today!
If you have a child who is learning the times tables, you can download Kahoot! Multiplication from the Apple App Store and Google Play right now. It is also included in the Kahoot!+ Family, Premier and Max plans if you want to use it at home, and Kahoot! Premium+ and EDU if you are a teacher.