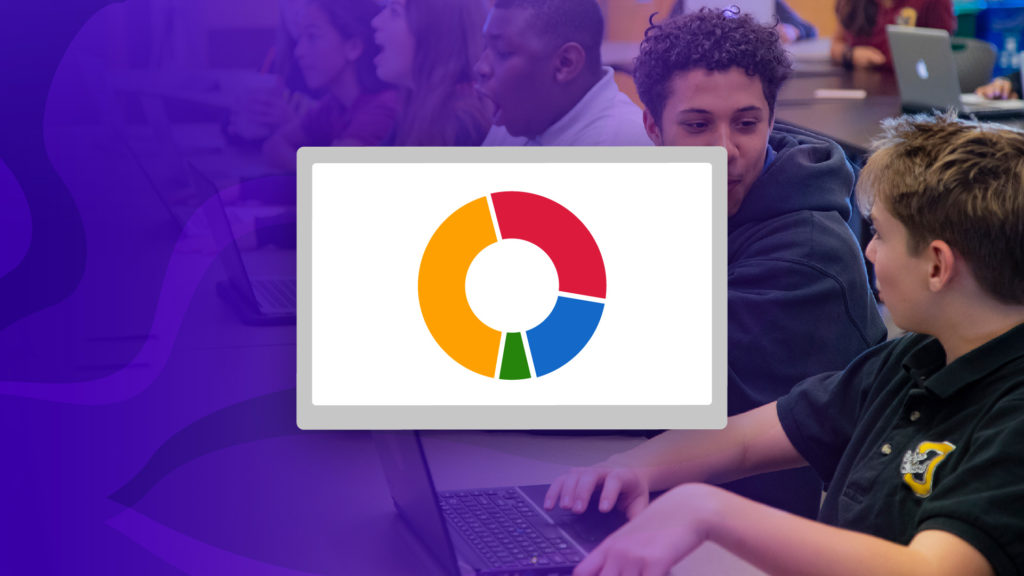 Teacher-student ratios are spreading greater and greater, and opportunities for one-on-one conversations seem few and far between. Ensure all students feel seen, heard, and recognized and incorporate Kahoot! Poll as a quick-fix for gauging student readiness, social-emotional load, and classroom confidence!
Incorporate Kahoot! Polls into your next kahoot
Kahoot! Poll formats simplify the student experience, allowing all learning experiences to be contained (and condensed) into a single sign-on experience. Poll questions are available within the Kahoot! Creator, making student access seamless.
Add your own! Here's how:
Login to your Kahoot! account via

www.kahoot.com

 

Select a ready-made kahoot from the Discover page, or browse from content within your own Library

Navigate to Edit Mode and "Add a question" within the Creator

Select "Poll" from the listed question types

Include a question title or prompt to elicit student responses

Include (up to 6) different Poll options, whether via text prompt or embedded images and graphics
#KahootTop: Poll questions are not included in Kahoot! Report scoring. All answers are right answers!


Save your kahoot! It's time to play. Press Start to PIN-in and begin.
Make an impact with your class
Poll formats fit classroom dynamics of all sizes, ages, and experiences. Check-out how some Teachers of Awesome use Kahoot! Poll with their students:
Include Poll questions to

prompt student feedback:

"How are you feeling today?"

"How confident do you feel on ________ before we begin the test?"

Incorporate Polls to cast class votes and preferences:

"How should we celebrate reaching our reading goals?"

"What is your preferred popsicle flavor for our party day?"

"How much time do you need to finish the project?"

Corral classroom community with conversation starters:

"What Math Center did you not yet visit?"

"How did you get to school this morning?"
Poll is available for all users with Kahoot!+ Premier, Kahoot!+ Max, and Kahoot! EDU subscriptions. Unlock this feature for your account today!