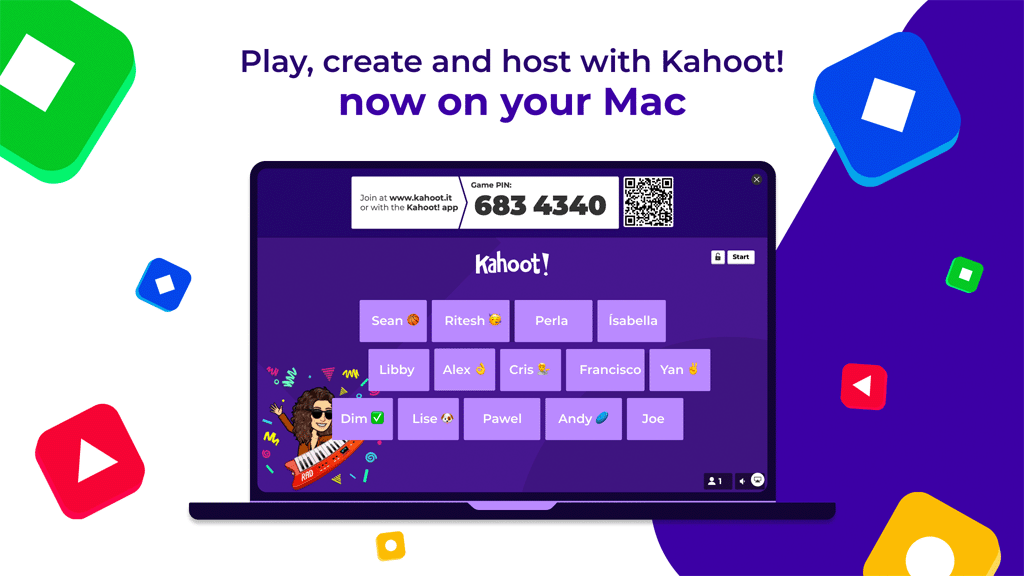 Using the new Kahoot! app for macOS on your Mac is a great way to practice and prepare for your exams. Make accessing Kahoot! even quicker and easier with our seamless app experience that gives you access to a wide variety of features designed to help you study smarter and not harder this exam season. 
Engage in an epic battle with Color Kingdoms
Color Kingdoms is just one of our new game modes recently added to Kahoot!. In this engaging learning experience, two teams compete against each other to grow their empire by winning land tiles. The game's goal is to conquer the land with blue or red flags by answering questions correctly. The team that claims more territory wins. 
Try Color Kingdoms in the Kahoot! app for macOS to take your learning experience to the next level, making it more social and engaging while reinforcing lesson content. You can play Color Kingdoms creating your own kahoots, or by choosing any of the games already available for free for a limited amount of time.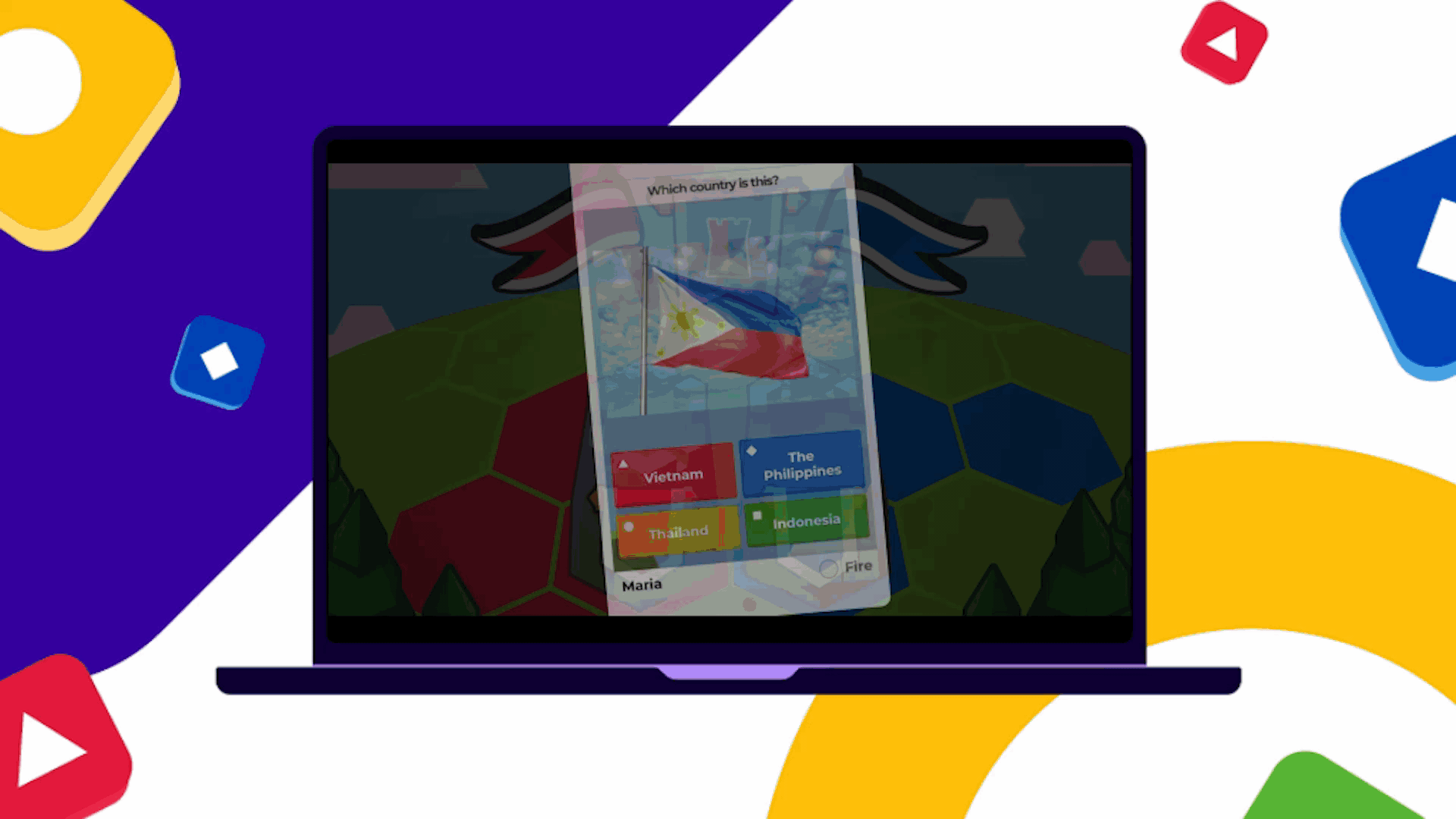 Learning together with Study Groups 
If friendly competition inspires you to learn more, then don't miss out on trying Kahoot! study groups with your friends. Create a study group where you and your friends can share kahoots and compete for the top spot on the leaderboard! Turn studying into gaming to boost motivation and improve everyone's study experience. 
Create your own Flashcards and study wherever you are
Traditional flashcards have been a popular way to study for many years. In the new Kahoot! app for macOS, flashcards are automatically available as a study mode to review your kahoots on any of your devices, on-the-go or at home! With Flashcards, you can flip through each question to reveal the answer on the back. When you remember the correct answer, check it off or put it back into rotation to review again. Reinforce your knowledge ahead of the exam season and build the confidence you need to overcome any exam. 
Stay focused using the new Kahoot! dark mode
If studying at night in a quiet place is for you, the new Kahoot! dark mode will help you boost your focus during your study sessions. The new dark mode has been designed to help darken the Kahoot! UI on your Mac and create a more pleasant experience for your eyes while studying in dark rooms or at night.