Science and technology are shaping our lives more than ever before, with new discoveries and innovations each day. Many of the careers of tomorrow will likely be based on technology yet to be invented, and science will continue to play a key role in tackling global challenges. 
How can we help equip students to thrive in this future? We believe it all starts with inspiring a lifelong love of learning! 
To help you bring your STEM learning to the next level, we're excited to announce the launch of a brand-new collection of kahoots from the Museum of Science, Boston—now available to play free on Kahoot! Academy.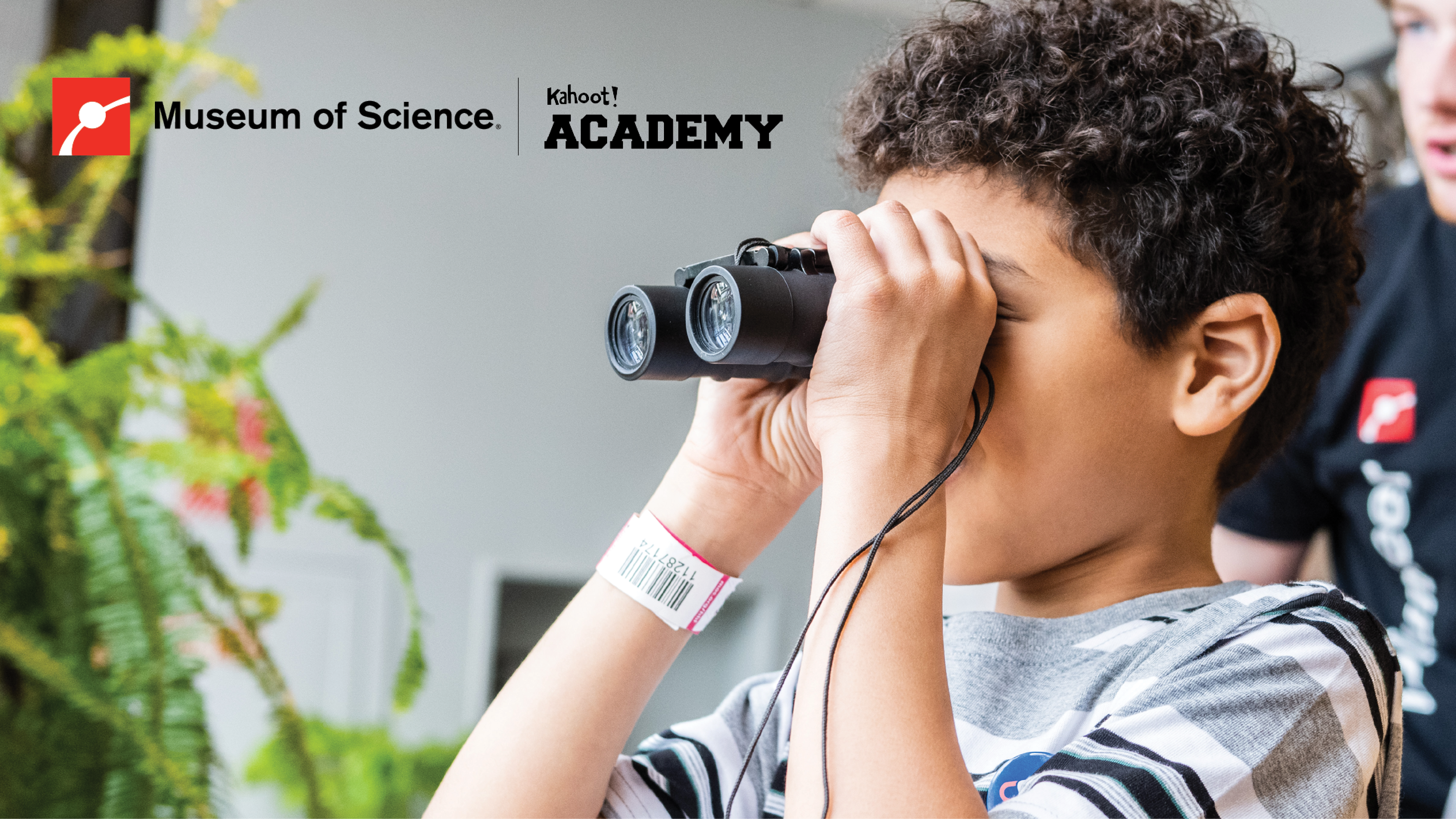 The Museum of Science is among the world's largest science centers and New England's most attended cultural institution. Driven by their mission to inspire a lifelong love of science in everyone, they engage millions of learners of all ages each year, at Science Park in Boston and in museums around the world, in classrooms, and online.
With this Kahoot! for brands collection, you can discover the wonders of nature and the possibilities of technology right from your classroom, at home or on the go! Fly through space to explore our solar system, including a kahoot to prep learners for the Museum of Science's "Mission: Mars," an exciting new educational experience on Roblox. Once you arrive back on Earth, learn more about the science behind climate change and how technology can help us better prepare and adapt to our changing climate. 
These kahoots not only enrich STEM learning, but can also help learners practice key 21st century skills, including critical thinking, problem solving and collaboration (hint: try playing in Team mode to encourage learners to work together to win!).
Educators and learners can also look forward to even more kahoots coming soon on exciting STEM topics from the Museum of Science, including physical science, cyber security, oceans, and artificial intelligence, as well as Spanish versions of all their kahoots. Click "Follow" on the Museum of Science's Kahoot! Academy profile page to get notified when there's a new kahoot ready to play!