Whether you're lesson planning for end-of-year assessments or creating new curriculum topics, Kahoot!'s latest features provide the tools to make every learning opportunity awesome! Read on to learn what we've been working on behind-the-screens, as we announce some of the latest and greatest updates on Kahoot!. 
Want to get more from Kahoot!? Level up your learning experiences with 20% off Kahoot!+ Premier. Get immediate feedback from your class with drop pin and poll question types, and create interactive presentations with advanced slide options!
Query, click, and customize with the Question Bank
Search millions of ready-made questions and slides with the new and improved Question Bank on Kahoot! Creator, and add the just-right format for your lesson! The Question Bank can be found within the 'Add question' menu while in edit-mode and can be filtered by question type, keyword, or visibility.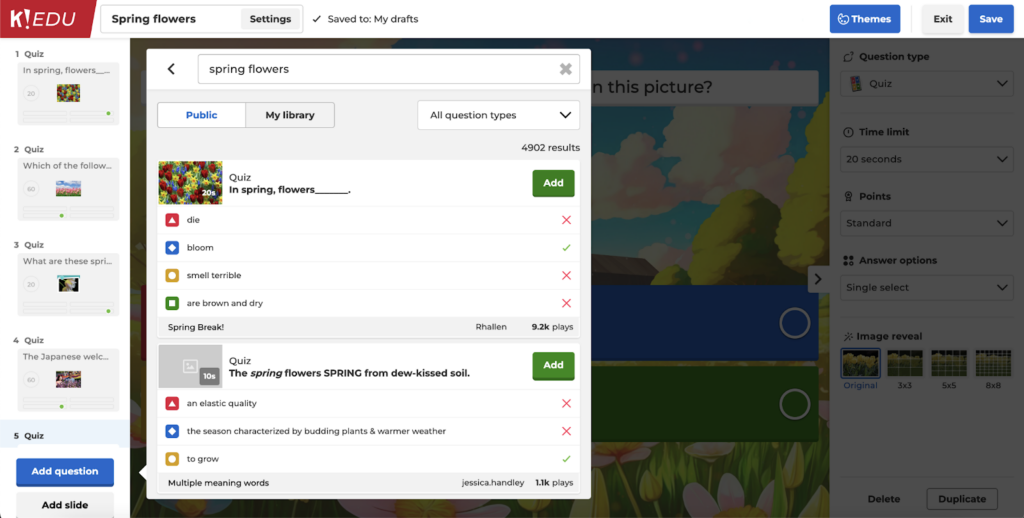 Spring and summer themes are a breath of fresh air
New Kahoot! seasonal themes are now available, perfect to brighten all of your Spring and Summertime lessons and learning! Customize the lobby, backgrounds, and podium with bright colors and characters! Welcome in the fresh air, beautiful blooms, and spring-time colors…even while playing Kahoot!. 
Take your teaching to new heights with Tallest Tower
Level up powerful play in the classroom driven by content, curriculum, and lesson goals! The all-new game experience, Tallest Tower, prompts students to collaboratively strategize to build a soaring skyscraper! Watch out! Avoid a stampeding monster by answering questions correctly to reach both levels and lesson goals!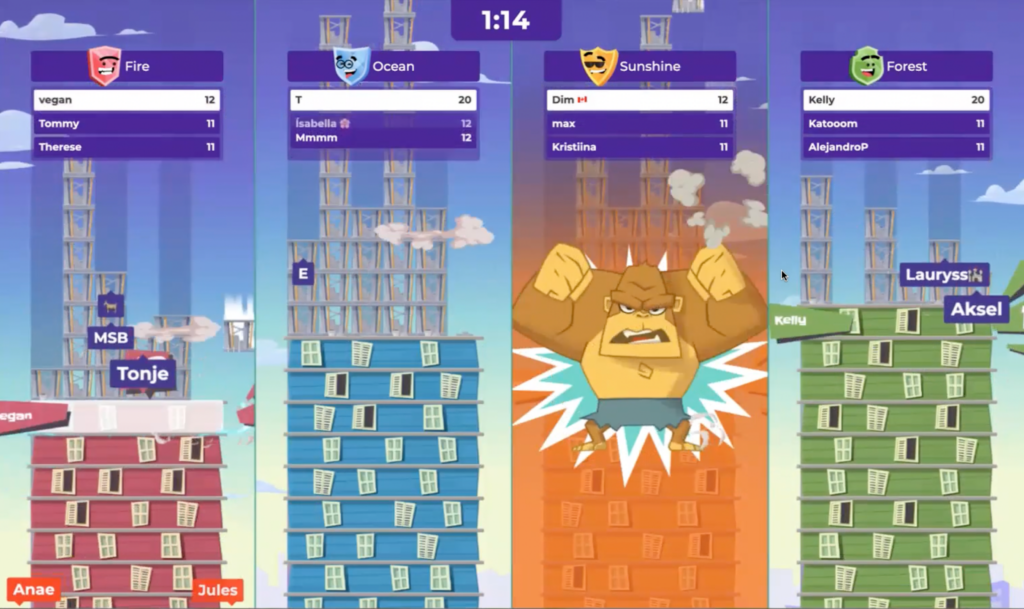 Make your lessons ultra groovy with new lobby music
We're celebrating our tenth anniversary here at Kahoot!, and created our own rendition of a 'happy birthday' sing-along! Check out our latest lobby music soundtrack, 16bit,  and celebrate our milestone with your own song and dance on the podium.
New music, themes, game mode experiences, and content – you'll be wishing for more school days to fit all these updates into your lesson plans! Login to your Kahoot! account to access these features, and more, and level up your learning experiences with Kahoot!+ Premier, now 20% off! Be sure to follow us on Twitter, Facebook, Instagram, LinkedIn, and TikTok to be the first to hear about new updates!