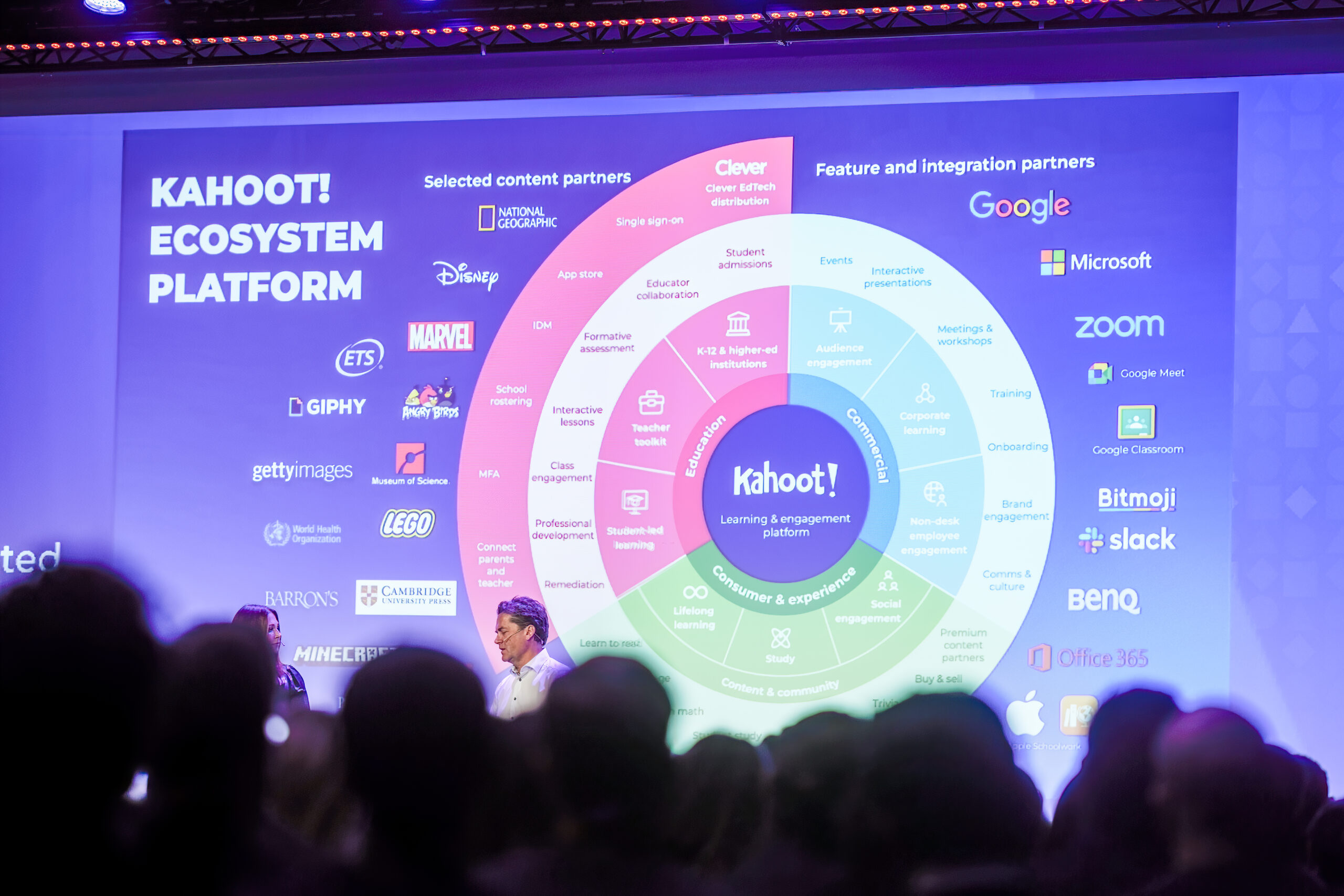 This summer, a consortium led by Goldman Sachs Asset Management made a voluntary offer to buy all shares in Kahoot! to run the company privately. Over the last months all shareholders have had the opportunity to evaluate the offer, and yesterday the consortium announced that the offer has been successfully received by the large majority, currently 84%, of the shareholders of Kahoot! ASA. 
I am happy to share that the offer has been completed and the company now has a strong alliance of powerful owners, with the ability to support Kahoot!'s further journey. 
Kahoot! will continue to be run as a publicly listed company but the consortium still intends to acquire the remaining shares. If the consortium becomes the owner of 90% or more of the shares, they intend to carry out a compulsory acquisition of the remaining shares to take the company private.
Better positioned than ever to make learning awesome
Yesterday we announced that 10 billion non-unique participants have played Kahoot! since the launch ten years ago. Over these years, the company has grown from a popular quiz tool to a global ecosystem for learning and engagement, becoming a go-to solution for schools and universities, companies, families, students, and lifelong learners everywhere around the world. 
As the need for engaging learning continues to grow, I am very excited about the great opportunities that now lie ahead for our users, our ecosystem of partners, and for the talented team across the Kahoot! Group. 
Going forward we will double down on our strategic priorities by continuing to evolve our offerings for even more engaging learning, further increase our footprint in corporate learning and develop our single sign-on platform Clever's premium offerings, leverage our unique ecosystem of partner content, and mobilize our vast community in developing learning content and materials for all.  
I look forward to embarking on this journey – to create even more awesome learning experiences in the years to come!