Today, I am proud to announce that we have reached 10 billion non-unique participants on Kahoot! since the launch ten years ago. 
As we reach this milestone, let's take a moment to look at how we got here and how this journey has positioned us for further growth and innovation – at the benefit of educators and learners around the world.
A global leader in learning 
Kahoot! was formally launched at SXSW EDU in September 2013, with a vision to build the largest learning platform in the world. Since then, we have grown from a popular quiz tool to a global platform for learning and engagement. 
Today, Kahoot! has become a go-to solution for schools and universities, companies, families, students, and lifelong learners everywhere, and we couldn't have done it without you – so a big thanks to all our users, customers, partners, and ambassadors!
Discover 6 "secrets" you may not know about Kahoot!
Product-led viral growth
Innovation has always been at the heart of Kahoot!, and we're proud to see how our product innovations have helped shape the transformation of learning and enable users worldwide to co-create the future of learning. 
Kahoot! was one of the first digital platforms to enable educators, corporate trainers, and social hosts to bring engagement to learning for an entire group of learners. The instant engagement Kahoot! sparks is still something truly special, and with more than half the Kahoot! K!rew dedicated to R&D, we're always innovating to make learning even more awesome!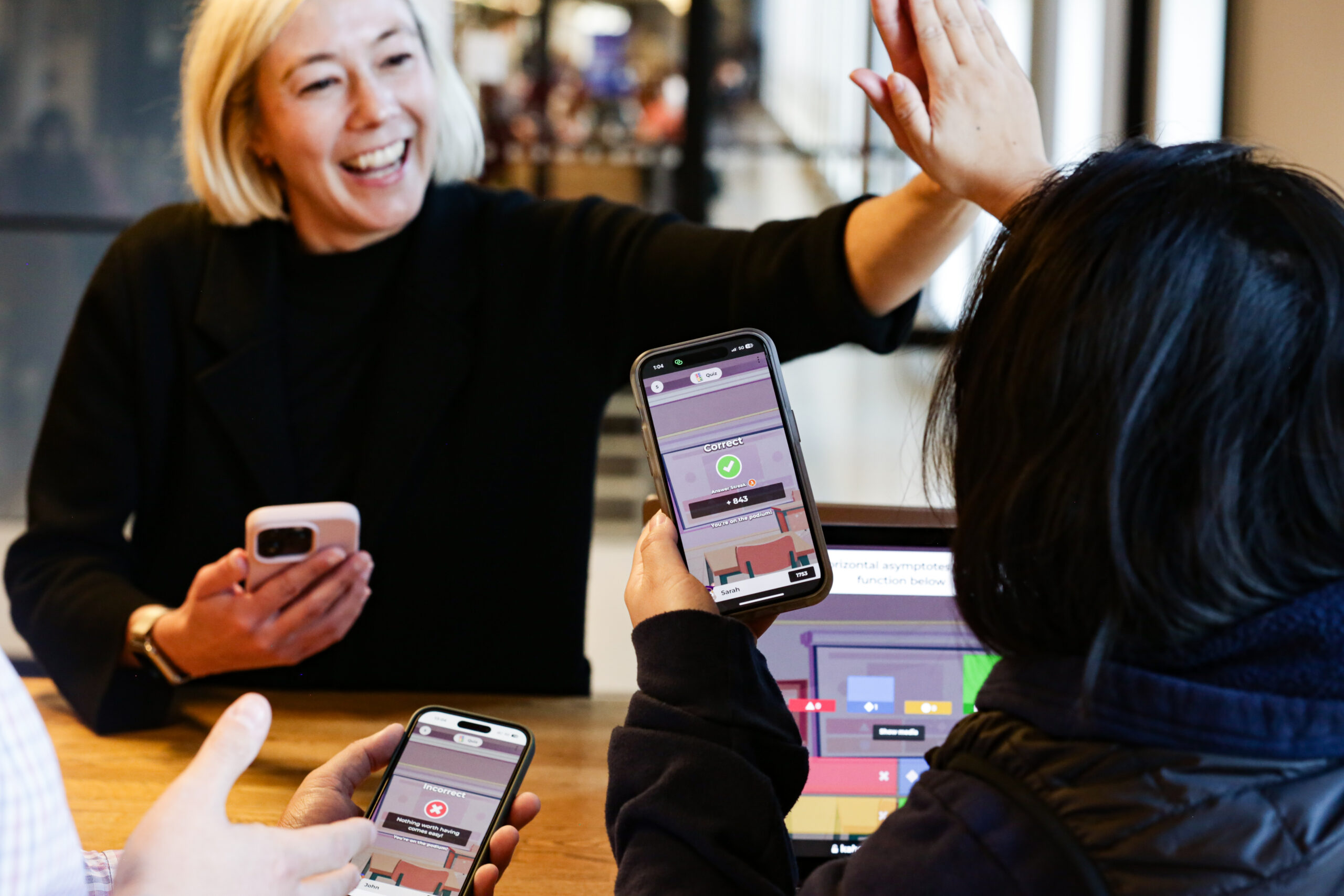 An all-in-one teaching platform empowering education  
Schools are where Kahoot! first went viral. Now, with over 8 million educators worldwide using Kahoot!, we're more committed than ever to creating new experiences that support teachers, elevate learning, and bring joy to the classroom. 
Just in 2023, we've launched a number of new game modes to amplify student-centered learning and future-ready skill building, as well as an AI-enhanced question generator to help teachers save time and create more engaging learning content.

Transforming learning and powering engagement at work
It didn't take long for corporate leaders to discover they too could amplify engagement and learning among their team members and audiences. We've since released the Kahoot! 360 offerings, tailored to help companies achieve their goals, as well as integrating the offerings of our acquired brands Actimo and Motimate. Kahoot! is now used in hundreds of thousands of businesses globally, including in 97% of the Fortune 500, and we continue to add value to these offerings.
This year, we are taking scalable corporate learning to the next level with the launch of Kahoot! 360 Engage, our new employee learning mobile app that makes training more motivating and accessible than ever.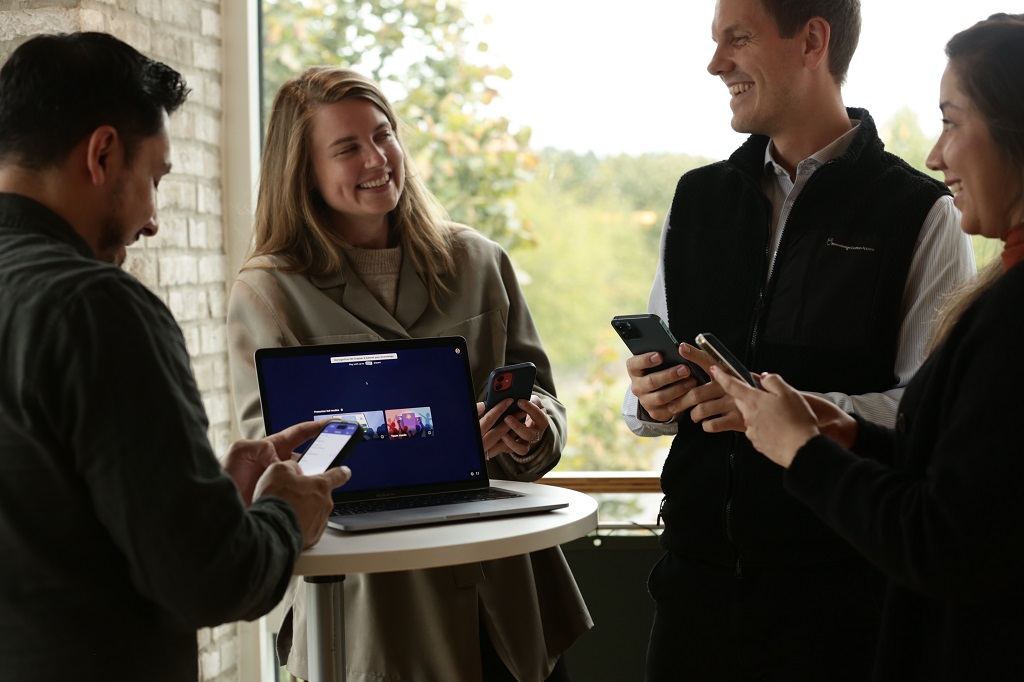 A universe of learning for all to explore 
At Kahoot!, we're proud to support lifelong learners of all ages, including young children developing foundational skills with Kahoot! Kids,  students studying smart and families learning together with Kahoot!+, and beyond.  
Kahoot! has also grown into a one-stop shop for engaging learning content for all ages and contexts, now with more than 9,000 verified creators and over 60 premium publisher partners, including Disney, Marvel, Wikipedia, NASA, Minecraft, the World Health Organization, and many others, available on Kahoot! Academy.
On Kahoot! Marketplace educators, brands, and other content creators can share their knowledge and sell their learning content directly on Kahoot!, joining the fast-growing global creator economy.

Q3 momentum and user-centric innovations position the group for future growth
This morning we published a trading update for the third quarter of 2023 showing sustained profitable growth in the quarter, still amidst a challenging macroeconomic environment. In a busy Back-to-School and Back-to-Work season, I am pleased that the Kahoot! Group was able to deliver its 16th consecutive quarter of positive cash flow from operations,. We continue to invest in our strategic priorities, creating a foundation for future growth: 
We evolved our platform and offerings for even more engaging learning with the launch of The Lost Pyramid, our new game mode bringing teamwork, communication, and decision-making to our all-in-one teaching platform, while Duck-Duck Fractions, our new ready-to-play cooperative math game, creates a new way to motivate young learners to master the fundamentals of fractions through fun and engaging level-based gameplay.
As more and more companies now use Kahoot! 360 to deliver engaging learning content asynchronously, we helped our customers bring their employee training courses to life faster than ever. With AI, they can now turn their dry PDFs into our new, engaging story content format!
Clever continued to double down on security, as Trish Sparks, Clever's CEO, joined Dr. Jill Biden and representatives from the Biden administration at the White House for the Back to School Safely: Cybersecurity for K-12 Schools Summit, a kick-off for the administration's action plan to strengthen cybersecurity in America's K-12 schools. 
We were also excited to launch several new partnerships, including a Wikipedia channel on Kahoot! with Wikimedia Foundation, the Kahoot! Quiz Time science trivia book series with DK, our Uniting Minds collection on neurodiversity in collaboration with the LEGO Foundation, and many many more!
Meanwhile, brands, educators, and other content creators can now track their content sales with our new seller dashboard on Kahoot! Marketplace – another step to boost the creator-economy in learning.  
As the need for engaging learning, across home, school, and work, continues to grow, I am excited about the opportunities ahead for our users, our ecosystem of partners, and for the talented team across the Kahoot! Group. 
We make learning awesome!