News
Helping NFL's newly drafted players prepare for the new season with Kahoot!
After months of anticipation, the 2023 NFL Draft is finally here! Today, college football players and football fans alike are tuning in excitedly to find out who the 32 teams will add to their rosters ahead of the 2023 football season.  
But once the new rosters are set, how will the newly drafted players and their more veteran teammates prepare for the new season? You guessed right: with Kahoot! of course!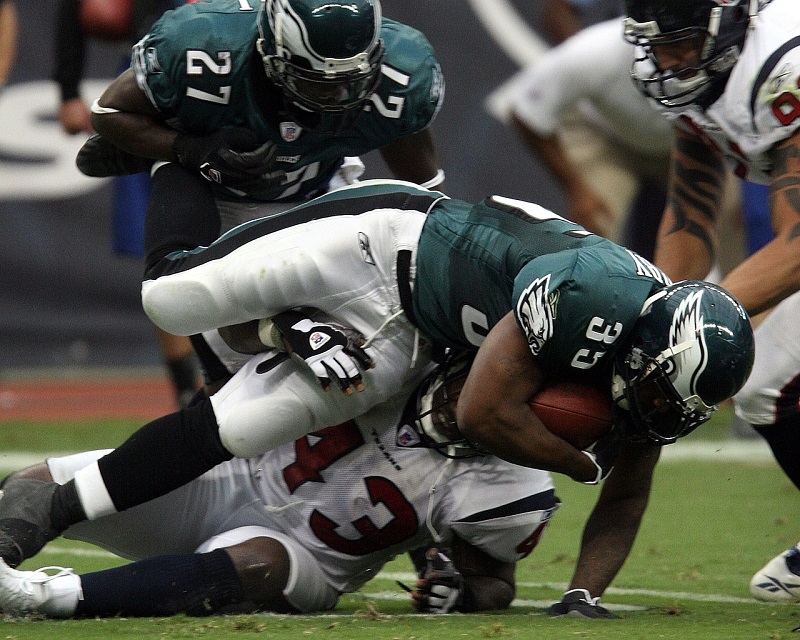 Coaches and representatives from teams like New York Giants, Denver Broncos, Houston Texans, Atlanta Falcons, Cincinnati Bengals, New York Jets, Baltimore Ravens, and Philadelphia Eagles have all shared how they use Kahoot! with their team. Our learning games are helping them to make their meetings and training sessions a success, supporting efforts in encouraging engagement, accountability, and motivation, reinforcing learning, team building, and more.
In the Denver Broncos locker room, it is reportedly center Lloyd Cushenberry that rules the scoreboard when the team with three Super Bowl championships plays Kahoot!.
"He wins every one of them when the whole group is in there. That's a challenge to all the offensive guys because we're all trying to figure out how somebody can beat him," former Denver Broncos head coach Nathaniel Hackett, now with the New York Jets, has said about Cushenberry.  
In Cincinnati, star quarterback Joe Burrow was introduced to his new team mates and the Bengals' playbook with Kahoot! after being drafted in 2020.
A key ingredient that Kahoot! brings to these teams' meetings is friendly competition. Coaches are using Kahoot! quizzes to spark players' competitive spirits, both as a method of assessing and reinforcing learning, as well as fostering social connection and team building. 
Are you interested in doing like the pros and using Kahoot! to train and engage your sports team, or just taking your next sports night with family and friends to the next level? Learn more about Kahoot!+ and get ready to kick-off awesome learning!
Are you a teacher, business or parent affected by COVID-19?
Teachers
Discover how Kahoot! makes distance and blended learning awesome!
Business
See how e-learning and virtual training tools can help your organization.
Home
Learn how our apps and games can make learning from home fun and engaging.