The secret sauce of any successful company is its team—their creativity, ingenuity, and ability to work together to reach their goals. When you unlock employees' ideas and foster collaboration through brainstorming, you not only have the opportunity to uncover your company's next innovative venture; you can also cultivate stronger connections and communication that are vital to bringing the vision to life.
A Kahoot! brainstorm turns idea generation or input gathering into a uniquely engaging and collaborative experience. Participants are invited to contribute their own ideas or feedback, and vote on their favorites, inspiring active listening and participation among team members as they share their thoughts.
With a Kahoot! brainstorm, teams can save time by uncovering patterns in the group's thoughts quickly, enabling them to reach a consensus and take action sooner. Now, with our new AI features available with select Kahoot! 360 plans, brainstorms will automatically group together similar ideas, making brainstorming sessions with Kahoot! even more efficient.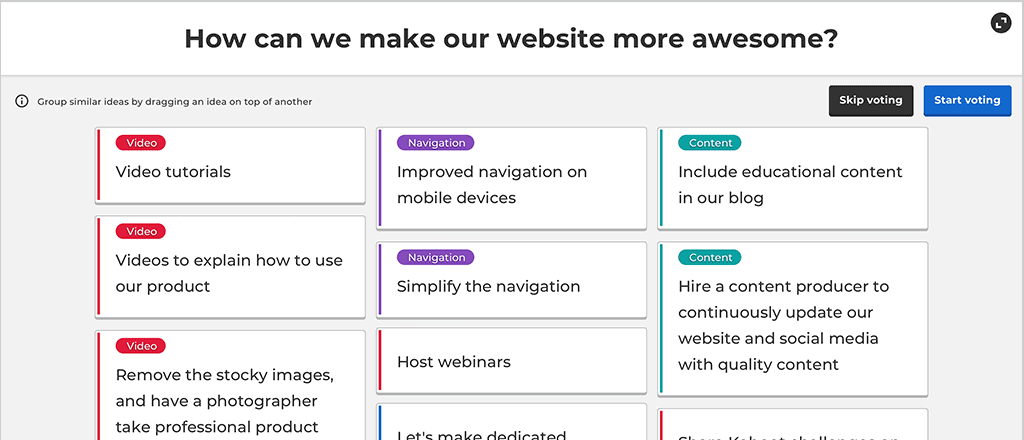 Not sure where to begin? Learn more about how to host a successful brainstorm and get inspired with prompts for your next session!
Get started with Kahoot! 360 today and see how you can unleash your team's creativity, collaboration, and more with brainstorm!