EdTrends report, May 2018
Which tools are trending in classrooms these days and how is data-driven teaching transforming education? Find out in our new EdTrends report for educators!
Kahoot! for schools solution brief
This solution brief will help you define whether Kahoot! is the right fit for your school's needs, as well as provide your school adminis...
Download brief

(PDF - 141 KB)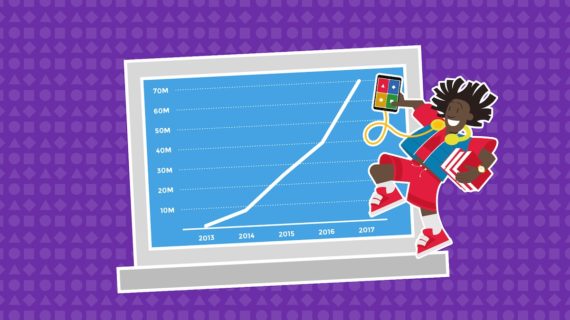 Infographic: Kahoot! reached 70M unique users
How many cumulative players Kahoot! has had since launch, how many kahoots are hosted every second in the world, and more remarkable stats.
Download infographic

(PDF - 2 MB)