OSLO, NORWAY September 14, 2017 — Kahoot!, the game-based learning platform and one of the world's fastest growing learning brands with 50 million monthly active unique users, launched its brand new mobile app today. The new app, designed for iOS and Android, brings the magic of game-based learning outside the classroom: teachers can send after-class challenges to students as homework and learners can continue playing for revision and fun wherever they are.
The Kahoot! experience isn't limited to schools. Anyone can use the new Kahoot! app to play fun learning and trivia quiz games on any topic they're interested in, either in single-player mode, or in challenge mode, competing against friends or family members virtually.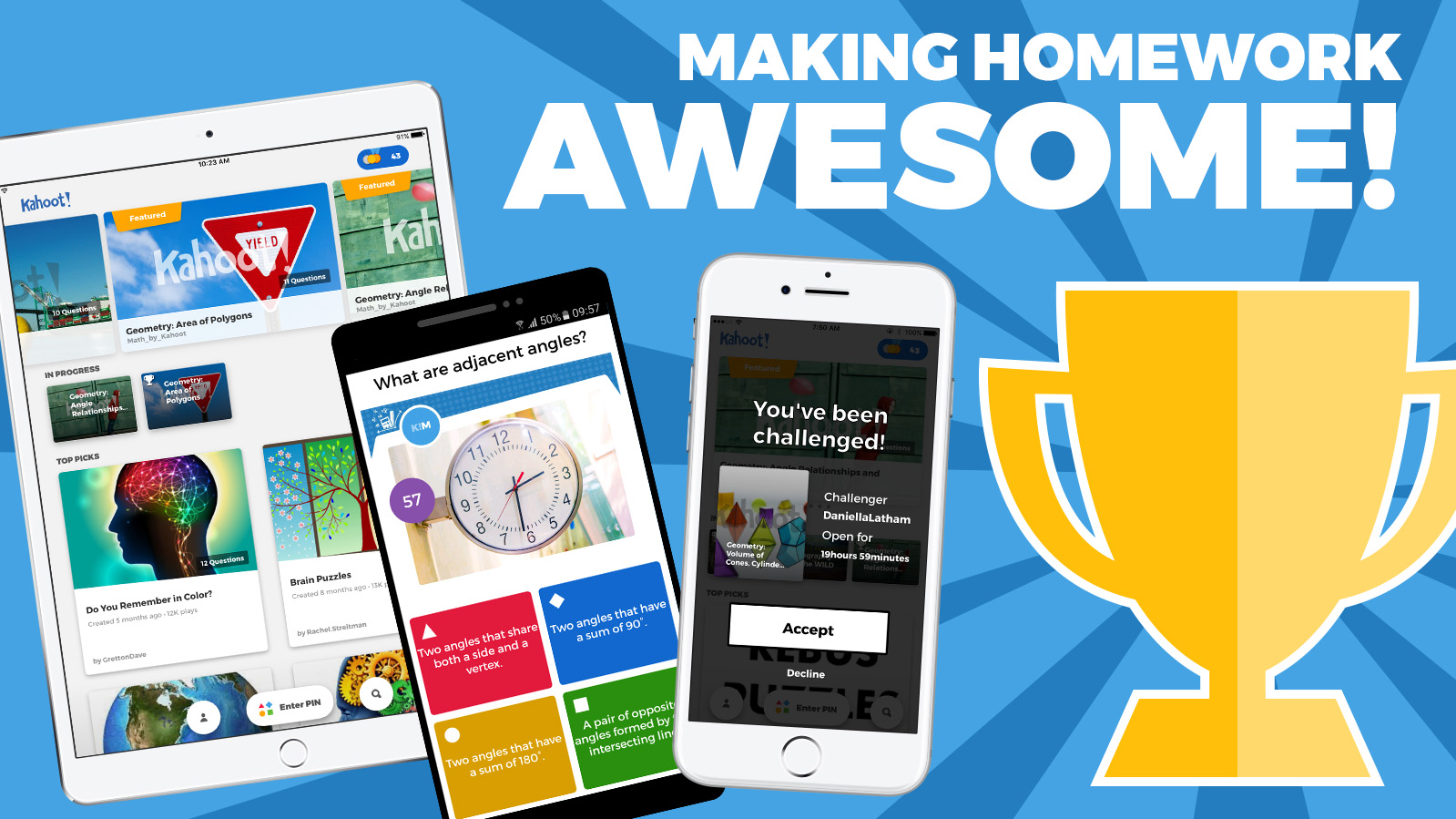 The new mobile app will appeal to teachers who want to extend learning beyond the physical classroom, whereby teachers can challenge students to play a kahoot at home or on the go on their own time, either alone or with other students. The app will also cater to students who are spending an increasing amount of time on their mobile devices, giving them an opportunity to review educational material outside the classroom through gamification.
Reboot homework with Kahoot! to make review and revision fun
Nine out of ten teachers say they use Kahoot! to review topics taught in the classroom, according to a recent Kahoot! survey of 580 U.S. teachers. Reinforcement of topics with Kahoot! has proven to be more effective compared to traditional teaching methods, survey results found. Nearly a quarter of the teachers surveyed said they would play Kahoot! more often if kahoots could be assigned as homework.
In addition, with the recent launch of Kahoot! Studio's free, ready-to-play curriculum-aligned original games covering a range of subjects, teachers have high-quality kahoots to either immediately start playing with their students in class or assign as homework.
"Having beta tested the new Kahoot! app, I can confidently say that teachers are going to love having the ability to assign kahoots as homework", said Matthew Castilleja, Instructional Technology Specialist at Round Rock Independent School District in Round Rock, Texas.