Oslo, Norway (December 9, 2020) – Kahoot!, the global learning platform company, today announced that the Kahoot! mobile app is now available in five global languages—English, Spanish, French, Brazilian Portuguese and Norwegian, making Kahoot! more accessible for all users around the world.
"Now more than ever, we are dedicated to creating meaningful learning experiences for all learners, no matter their age, location or what language they speak," said Eilert Hanoa, CEO, Kahoot! "Delivering the mobile app experience in more languages is important in making learning more accessible, intuitive and relevant for users globally. We're excited to make the Kahoot! app available for free in five global languages as the next step in our mission to make learning even more awesome for our users around the world."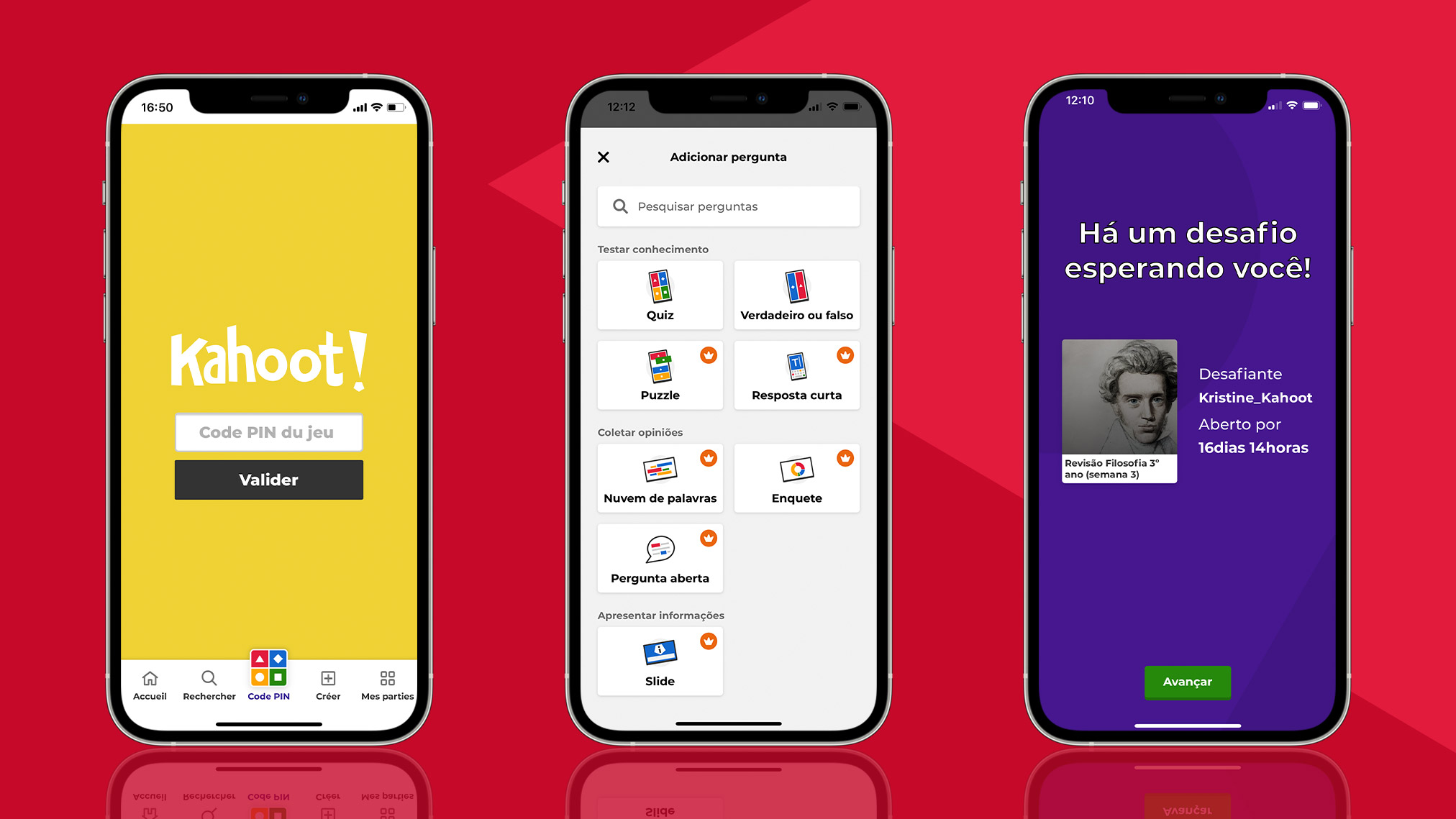 Since its launch in 2013, Kahoot! has grown from a classroom learning tool to a favorite platform for blending classroom-based and virtual learning, at-home studying, engaging work teams and connecting families and friends, in person or virtually. Now, users will be able to navigate the Kahoot! mobile app, host live Kahoot! games, assign challenges, share and join games in five languages.
Students can complete self-paced challenges or study at home or on the go with flashcards and study modes. Families can find and play kahoot games on any topic, for any age. Teachers can engage their students in class or virtually through kahoot games, and company employees can create and host kahoots for e-learning, presentations, events and more.
"Kahoot! is a great tool because it engages students and provides them the chance to realize how much they have improved," said Helen Lúcia, a Business, Ethics and English teacher in Rio de Janeiro, Brazil. "Students will feel more confident by having the app in Portuguese; they'll be able to navigate through it, find new games and content. Besides, my colleagues will also be able to use Kahoot! in their classes."
According to UNESCO, nearly 1 billion learners globally have been affected by school closures due to COVID-19, and the shift to fully or partly remote learning has made educational technology essential in countries around the world. As learning, work and social gatherings transitioned to virtual settings this year, Kahoot! has seen use of the platform increase significantly around the world, with more than one billion players in 200 countries in the last 12 months. Brazilian Portuguese is the third most spoken language on Kahoot! (after English and Spanish), while French is the fifth most commonly used language on the platform.
The Kahoot! app is available to download now on the App Store for iOS, Google Play for Android, and on the Huawei AppGallery. Kids or students can also engage in math learning with Kahoot! DragonBox Numbers and Kahoot! DragonBox Big Numbers, now available in English, Spanish, French and Norwegian, as well as learning to read with the Kahoot! Poio Read app currently available in English, Spanish and Norwegian. The apps can be downloaded individually or users can get unlimited access with a Kahoot!+ Family subscription. For language study through immersive visuals and play, users can download Kahoot!'s language learning app from Drops for iOS or Android.
To learn more about the Kahoot! mobile app's new language support, read our blog post.
Visit Kahoot! News to stay up to date on company news and updates.
About Kahoot!
Kahoot! is on a mission to make learning awesome! We want to empower everyone, including children, students, and employees to unlock their full learning potential. Our learning platform makes it easy for any individual or corporation to create, share, and play learning games that drive compelling engagement. In addition, our family of apps takes math learning to a new level and empowers children to learn to read through play. Learners of all ages can make language learning natural with immersive visuals and play through our Drops apps. Organizations can connect and engage their work teams with Actimo, our employee engagement platform. Launched in 2013, Kahoot!'s vision is to build the leading learning platform in the world. In the last 12 months, more than 200 million games have been played on the Kahoot! platform with over one billion participating players in 200 countries. The company is headquartered in Norway with offices in the US, the UK, France, Finland, Denmark and Spain. Let's play!