Oslo, Norway, (October 27, 2021): Kahoot!, the global learning platform company, today added support for SharePlay in the Kahoot! mobile app,  a powerful set of features for shared experiences while on a FaceTime call, making it possible for family and friends to play kahoots together completely in sync even when they are apart.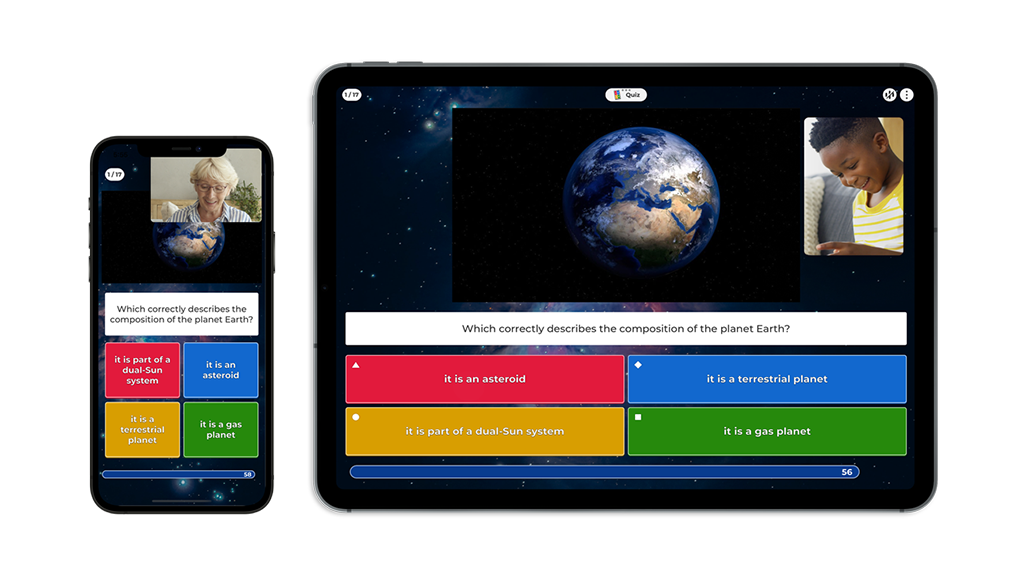 "Kahoot! is providing iPhone and iPad users a unique experience to learn and play through our newly-added support for SharePlay," said Alexander Remen, Director of Product at Kahoot! "Now, users can host Kahoot! sessions with their friends and family while on a FaceTime call, delivering a user-friendly experience that can elevate the playfulness of any FaceTime call."
Instant access to engaging Kahoot! games 
By adding support for SharePlay, Kahoot! is taking one step further in its mission to make learning awesome as it brings a new and unique Kahoot! experience to iPhone and iPad users. 
To use Kahoot! via SharePlay, users simply start a FaceTime call and then open the Kahoot! app. After selecting a learning game in the Kahoot! app, the host can start a SharePlay session. This will allow all participants in the FaceTime call to automatically enter the game and be able to play smoothly without opening any additional app or device.
Users can create their own kahoot on any topic in minutes, or choose from more than 50 million user-generated and publicly available kahoots, in addition to premium collections from Kahoot! Academy and  partners, including Marvel, Disney, Star Wars™, National Geographic and more. 
Students can also study and learn together with their friends and classmates through FaceTime calls by playing high-quality, curriculum-aligned educational kahoots from Kahoot! Academy or the millions of user-generated kahoots on any subject.
Kahoot! hosts can now join the game!
For the first time ever, Kahoot! session hosts can join as players—an exclusive feature available when playing on a FaceTime call through SharePlay. This offers a brand new way to play Kahoot!. From now on Kahoot! hosts can find a ready to play games, launch them and play alongside all participants of a FaceTime video call allowing everyone to join in the fun and enjoy the full kahoot session experience.
Add personality to your kahoots on FaceTime with customizable themes 
To help users create an even more unique experience with their friends and family, Kahoot! is offering FaceTime users customizable themes for their kahoot sessions within SharePlay. Users can choose from a set of ready-to-use themes, including seasonal options and holiday themes for Halloween, Christmas and more, each accompanied by its own original music. Users can also create their own themes by adding their logos and custom designs.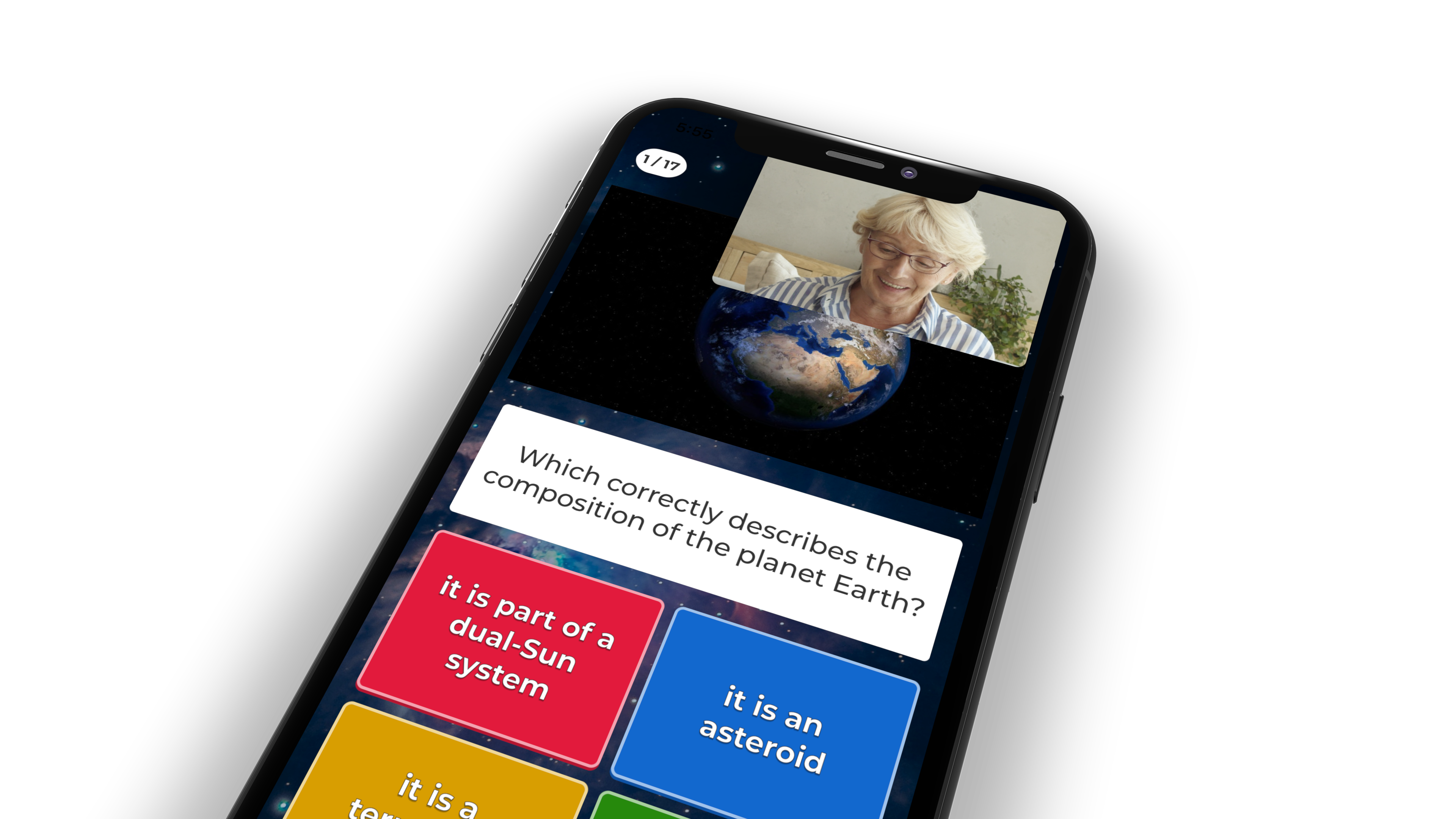 With this new integration, everyone with an iPhone or iPad running  iOS 15.1  or iPadOS 15.1 or later can gain knowledge while bringing next-level engagement and fun to their video calls with the people that matter most. 
For more information, read our blog post to learn how to use Kahoot! in SharePlay.
Visit Kahoot! News to stay up to date on company news and updates.
About Kahoot!
Kahoot! is on a mission to make learning awesome! We want to empower everyone, including children, students, and employees to unlock their full learning potential. Our learning platform makes it easy for any individual or corporation to create, share, and host learning sessions that drive compelling engagement. Launched in 2013, Kahoot!'s vision is to build the leading learning platform in the world. In the last 12 months, 300 million sessions have been hosted on the Kahoot! platform by 30 million active accounts, with 1.9 billion participants (non-unique) in more than 200 countries and regions. The Kahoot! Group also includes Clever, the leading US K-12 EdTech learning platform, together with the learning apps DragonBox, Poio, Drops, Actimo, Motimate, and Whiteboard.fi. The Kahoot! Group is headquartered in Oslo, Norway with offices in the US, the UK, France, Finland, Estonia, Denmark and Spain. Kahoot! is listed on the Oslo Stock Exchange under the ticker KAHOT. Let's play!