Oslo, Norway (November 9, 2021): Kahoot!, the global learning platform company, today announced its partnership with Minecraft: Education Edition to launch free learning content as part of their Hour of Code: TimeCraft program. This initiative will offer an interactive learning experience within a world of Minecraft and on Kahoot!, making it even more engaging and accessible to discover the world of coding.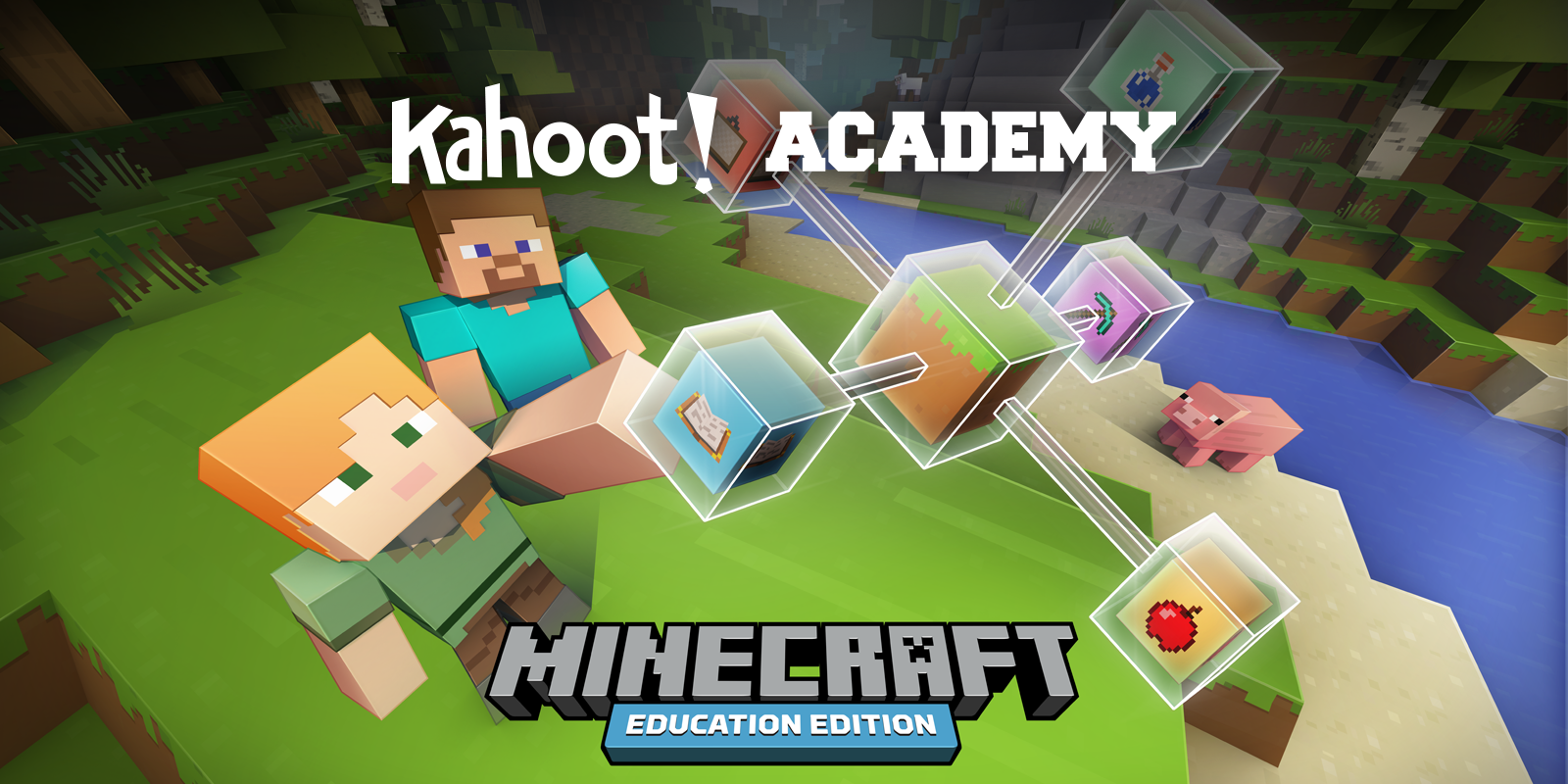 Through this new partnership, educators and learners will be able to access ready-to-play Minecraft learning content within 10 Hour of Code challenges. These challenges are offered by Minecraft: Education Edition, the classroom-focused version of the best-selling video game Minecraft used by millions of educators and students worldwide. 
The collection of learning sessions will be available for free for all Kahoot! users on Kahoot! Academy, a knowledge platform, online community and marketplace which allows anyone to access premium content that supports engaging and meaningful learning experiences.
Test your coding skills by playing the first Hour of Code: TimeCraft Kahoot! session here. 
In Hour of Code: TimeCraft, students and learners of all ages are sent on an immersive and interactive journey within the Minecraft: Education Edition platform. The adventure begins with a mission to travel back in time and correct a series of changes to history by using code. These challenges invite participants to deepen their understanding of coding concepts while learning about important innovations and achievements in science, art, architecture and more throughout history. After each challenge, participants can put their knowledge to the test with a Kahoot! session, making it easy to reinforce what they have learned and track their progress while keeping engagement high. 
The Hour of Code: TimeCraft challenges will offer a playful way for students of any age to learn how to code, an increasingly valuable skill to prepare for the careers of tomorrow. These interactive learning experiences also support students in strengthening their creativity, critical thinking and problem solving, all key future-ready skills.
Discover more on the official Hour of Code: TimeCraft Kahoot! Academy Premium profile. 
"We are thrilled to be partnering with Minecraft: Education Edition to bring the Kahoot! experience to their Hour of Code: TimeCraft initiative," said Eilert Hanoa, CEO at Kahoot!. "STEM skills like coding open new doors and opportunities for students to pursue careers, express themselves creatively and solve complex problems. We are excited to see how the millions of educators and learners on the Kahoot! and Minecraft: Education Edition platforms use these interactive challenges to make learning to code awesome for all!"
"We are delighted that Kahoot! have chosen to support our Hour of Code initiative, 'TimeCraft,'" said Justin Edwards, Director, Learning Programs, Minecraft: Education Edition. "Helping young people to code in a fun and immersive way is essential to building the skills needed for tomorrow. By allowing students to switch between our innovative coding game and Kahoot! sessions, we hope to see new opportunities to make classrooms around the world come alive with the joy of learning to code."
To learn more about Hour of Code: TimeCraft, visit the Minecraft: Education Edition blog, or explore and play the Kahoot! learning sessions today on Kahoot! Academy.
About Kahoot! 
Kahoot! is on a mission to make learning awesome! We want to empower everyone, including children, students, and employees to unlock their full learning potential. Our learning platform makes it easy for any individual or corporation to create, share, and host learning sessions that drive compelling engagement. Launched in 2013, Kahoot!'s vision is to build the leading learning platform in the world. In the last 12 months, 300 million sessions have been hosted on the Kahoot! platform by 30 million active accounts, with 1.9 billion participants (non-unique) in more than 200 countries and regions. The Kahoot! Group also includes Clever, the leading US K-12 EdTech learning platform, together with the learning apps DragonBox, Poio, Drops, Actimo, Motimate, and Whiteboard.fi. The Kahoot! Group is headquartered in Oslo, Norway with offices in the US, the UK, France, Finland, Estonia, Denmark and Spain. Kahoot! is listed on the Oslo Stock Exchange under the ticker KAHOT. Let's play!