Do you ever have problems with naughty nicknames in your class? Or maybe sometimes students get overly creative coming up with names and it takes a long time for everyone to join? As well as using 2-step join to shield your game from unexpected guests, we've got a whole new feature to simplify your hosting experience – our nickname generator!
When you host a live game in Classic mode, Team mode, or a student-paced challenge, you now have an option to assign a random friendly and funny 2-word nickname to players. Kind tiger, charming cheetah or maybe curious unicorn? Instead of typing in a name to enter on their device, players will get up to three tries to spin for a nickname before joining the game.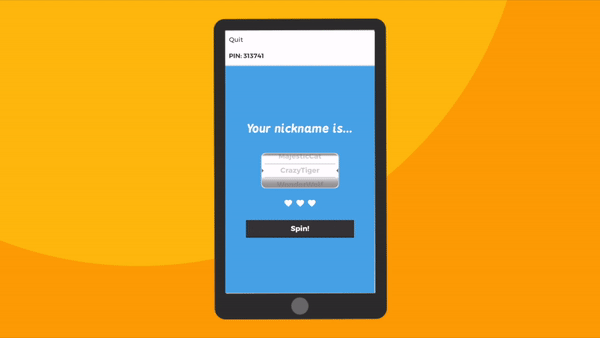 Currently our nickname generator includes 800 unique 2-word combinations, so you can use this feature even in very large games. We plan to extend the list further!
Protect your game from naughty names
Whilst it's fantastic that students have the freedom to choose their own name to get on the leaderboard, occasionally some extra creative students can cause inappropriate nicknames to appear on the game screen, despite our filtering systems in place. How do you ensure that the fun isn't ruined for all by a few, and that your time isn't spent preventing naughty behavior? Our new nickname generator is the perfect, easy solution!
Get playing right away
Teachers: we know your time is precious, and that it can take a long time for students to enter the PIN, think up a nickname and then type it in to join your kahoot, especially with younger students. This new feature means you will spend more time playing by getting students in the game right away, with minimal fuss!
How to enable the nickname generator in a live game
Ready to try it? Learn how with these easy steps.
Launch the kahoot game you want to play as usual from your account.
In the lobby, toggle on the Friendly nickname generator feature from the game options menu – see screenshot below for reference! Then, chose to play the game in Classic mode or Team mode.
Players will join at kahoot.it or in our app as usual. After entering the game PIN they have up to three tries to choose a nickname generated at random, before joining the game.
Have fun Kahoot!'ing!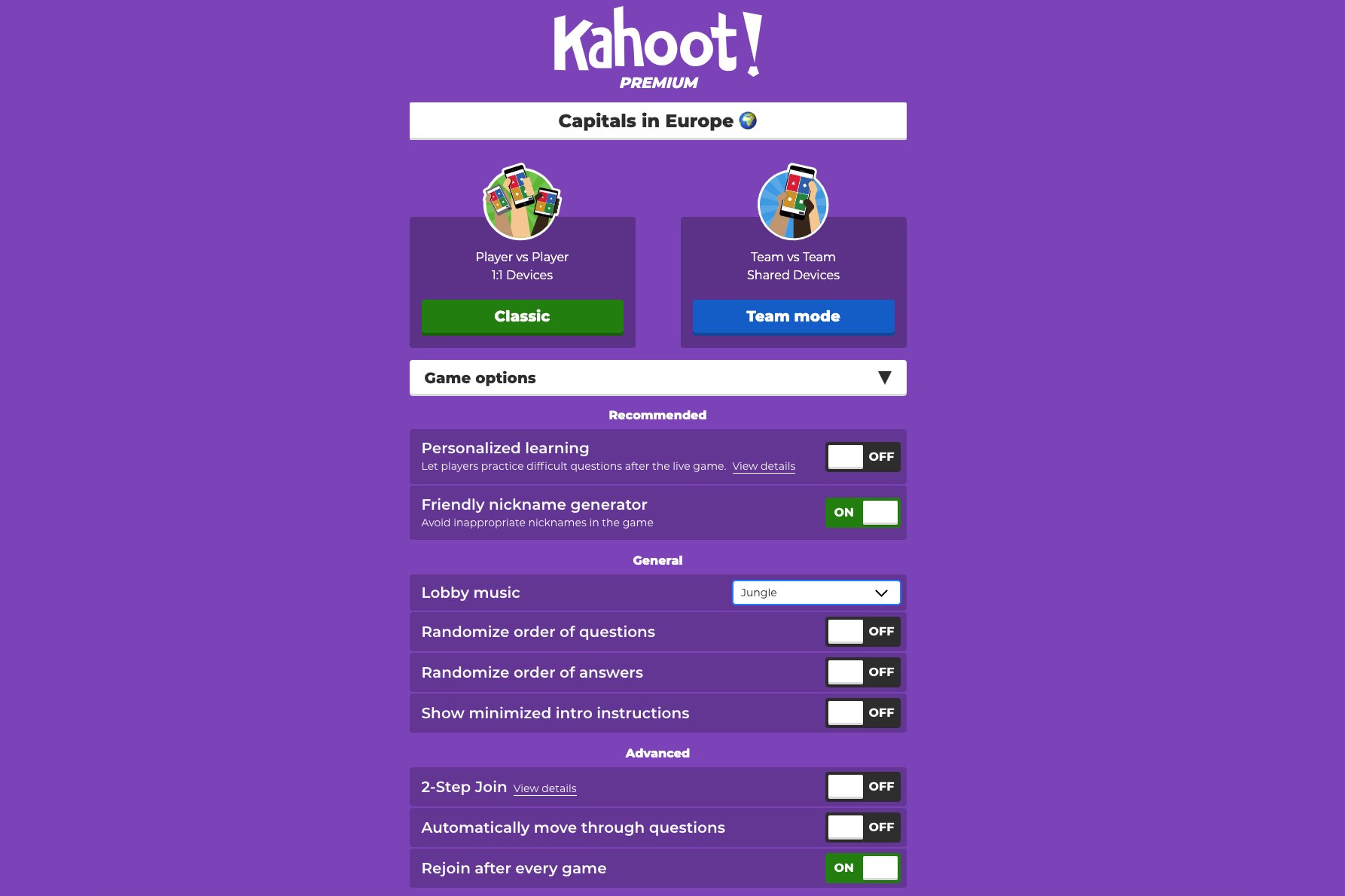 How to enable the nickname generator in a student-paced challenge
We updated this feature in April 2020.
Open a kahoot you'd like to host for your students, click Play and choose Assign.
Follow the instructions and in the game options screen, enable the Friendly nickname generator.
Hit Create and copy the challenge link. Share it with your students – for example, via email or directly to Google Classroom, Remind or Microsoft Teams. Alternatively, you can share the PIN of the game and students can enter it into kahoot.it or our mobile app.
Once students join the game via a link or PIN, they have up to three tries to choose a nickname generated at random before they join the game.
 Have fun Kahoot!'ing!