If you played Kahoot! or created games this week, you'll have certainly spotted something new out there. 😉 We redesigned the details page of a kahoot and we're excited to give you a tour!
It has a new, compact and neat layout that puts kahoot questions and the main action buttons (Play and Challenge) in the spotlight. We hope it'll help you review game content easier, quickly figure out if this kahoot is a good match and start playing.
Let us show you around:
Play, create a challenge and favorite a kahoot
The left-hand panel gives you a snapshot of all the key details: for example, type of this kahoot, its target audience (like "public quiz for classroom), how many times it was played and favorited.
The Play and Challenge buttons are definitely the centerpiece here! Decide whether you want to play this kahoot in a group setting or assign it as a homework challenge. Or why not both 😉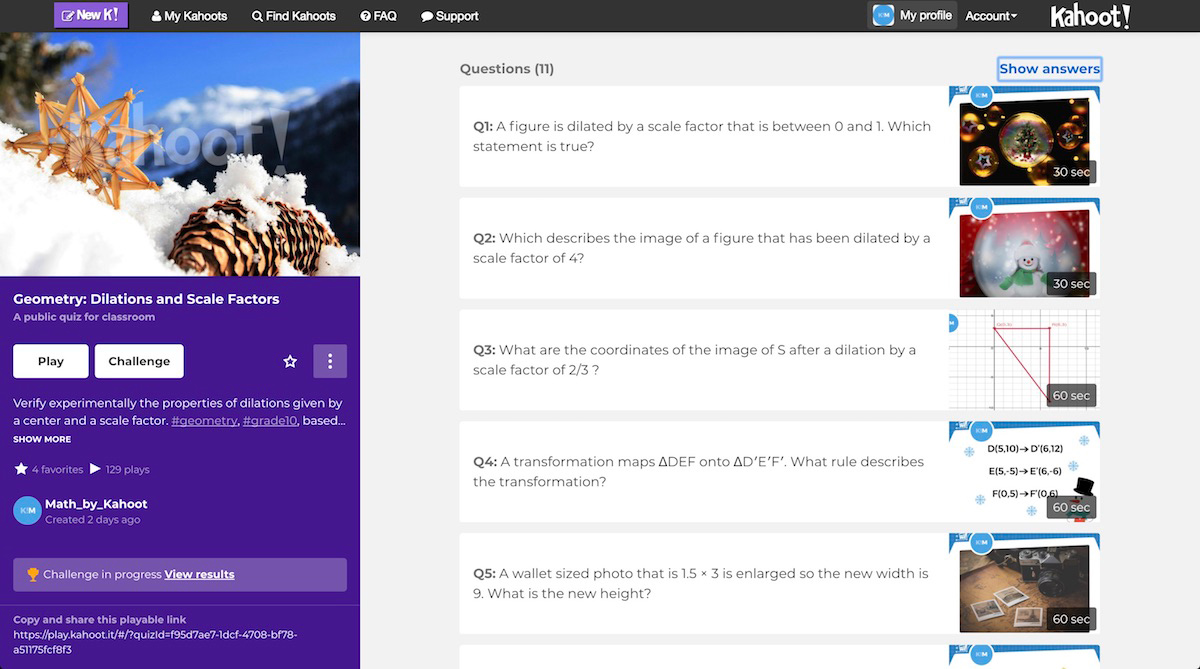 By the way, if you're viewing a kahoot on mobile, Play and Challenge buttons will always stay pinned to the top of the screen so that you can start playing any time.
The star icon will add a kahoot to your favorites, if you'd like to save it for later. You can access these kahoots under My favorites list on My kahoots page.
Preview, duplicate, share – and more!
Missing the Preview and Duplicate buttons? Don't worry, they're all here, too! Click on the three dots to open more actions:
Duplicate the kahoot if you'd like to personalize it;
Preview it by seeing the host and the player experience on your screen;
Share it with your friends so that they can play it too!
If it's your own kahoot you're looking at, you can see two more buttons. Edit probably doesn't need any extra intro. Results, however, is a new addition. This button will show up if you played a kahoot at least once and take you directly to My results page – a handy shortcut to your game reports.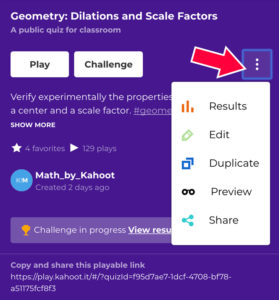 Get direct access to reports on your homework challenges
The new details page makes it really easy to track results of kahoots you assigned as homework. Once you created a homework challenge, you'll see a View results link right under the kahoot description: click it to navigate to your reports and download one for this kahoot.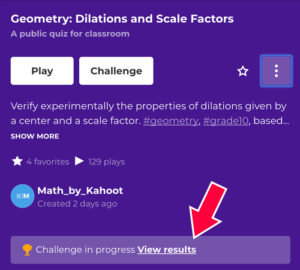 Review questions and answers
We've reserved most of the space in the new details page for the kahoot itself, so that you can quickly figure out if the game is a good match for you. Not only can you see the questions and the images used in them, but also preview the answers – just click Show answers. This is what the expanded view looks like: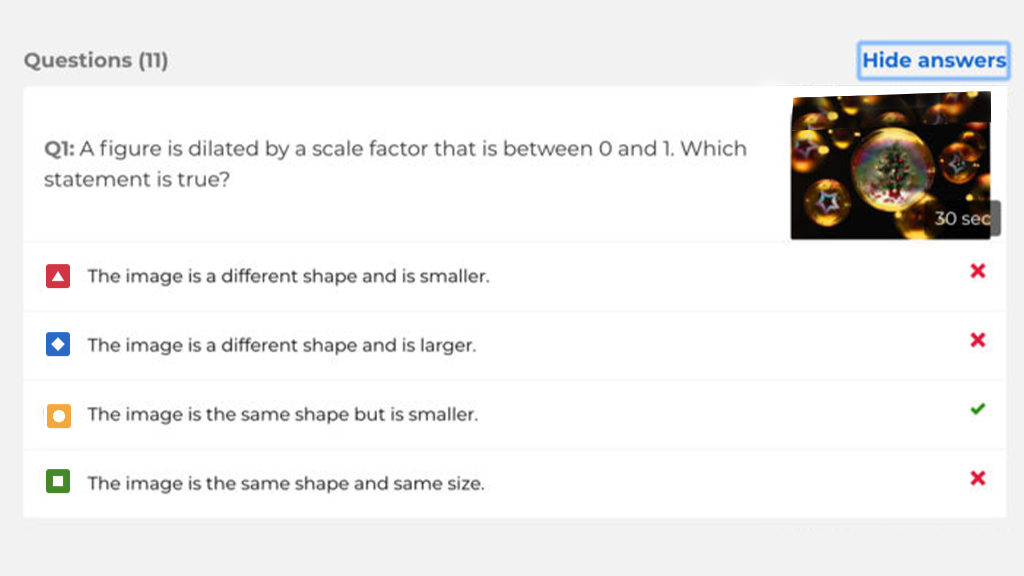 What do you think of this update? Was it easy to find your way around the new details page? We're constantly working on improvements to Kahoot!, so let us know if there's something you're missing. Share your feedback on Twitter or on our Facebook page!