Chicago, here we come! ISTE 2018 kicks off in McCormick Place West Building in just a few days, and it's certainly one of this year's most exciting events. If you're there, make sure to drop by our booth #572 on June 25-27 – there's a lot coming up!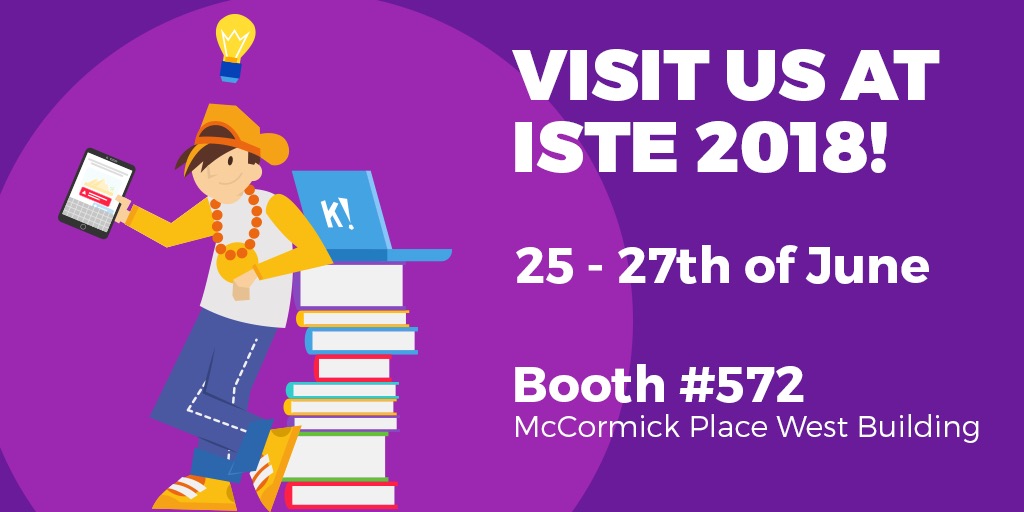 Just to tease you…
We'll be demoing the latest and greatest of our app that now allows you to create and host kahoots
A very special session will be run on Tuesday by 5th, 6th and 7th graders who will demo our app – learners to leaders in action! (this is a featured session – hurry up and register!)
Our fantastic friends will also drop by: don't miss out sessions with hero educators Leslie Fisher, Carol Salva, Matt Miller, Steve Auslander, Steve Sherman and Peter Paccone.
What stands behind the mysterious name "Kahoot! Certified"? Get a sneak peek!
And a little extra: in time for ISTE, we designed some new swag for you…
You can download our full schedule for more details. So, booth #572 – put it on your ISTE adventure map! Speaking of maps, we made one so that it's easy to find us: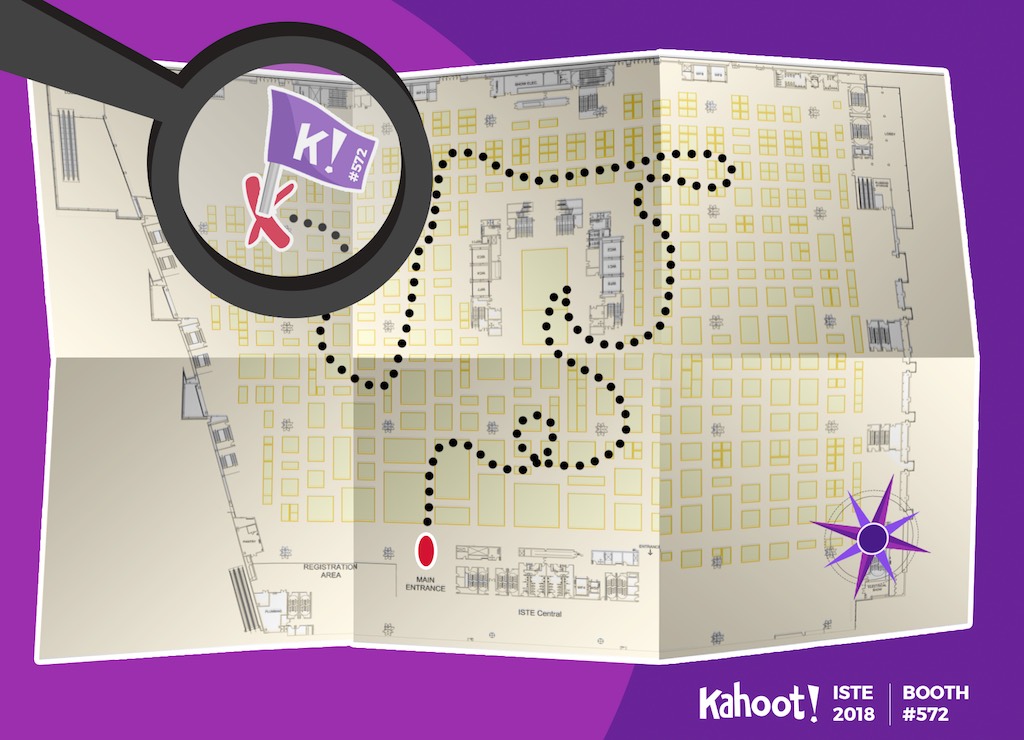 #NotAtISTE? Don't worry – we'll keep you up to date with everything that's happening! Check out our Twitter feed for daily news updates and photos from the event!