With the sudden shift to working remotely earlier this year due to COVID-19, professionals across the globe have had to adapt to a very different work life. Now, as organizations continue to adjust to more technology-driven work environments, it's a perfect time to take a closer look at what professionals have to say about the remote work experience and what they would like to see in the future of learning and development.
The Kahoot! 2020 Learning at Work Report, based on our survey of 400+ professionals working remotely in the U.S., investigates how the remote workforce views learning and development at their organization in 2020 and what they want to see when they're able to return to the office. The results of the survey offer key insights into how workplace learning has changed this year, as well as how organizations can begin to rethink their learning and development strategies, as they prepare for 2021.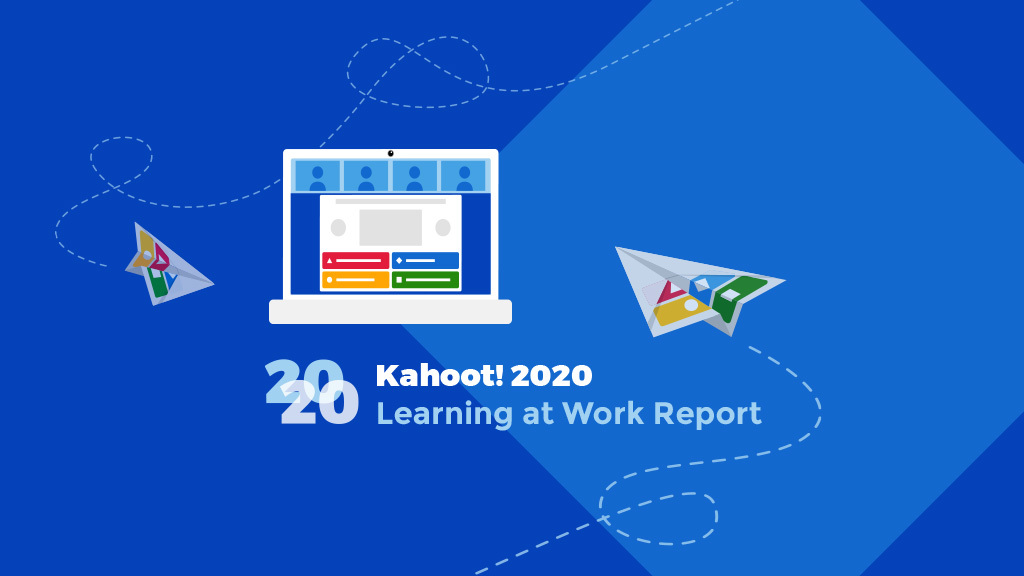 Key findings from the Kahoot! 2020 Learning at Work Report
Nearly one in two professionals believe that working remotely has made learning and development more important than ever
Three quarters of companies are not delivering better training than they were before the pandemic
Simply providing access to more virtual training in the short term is not enough
The pandemic has accelerated a shift towards virtual learning, but a combination of remote and in-person learning is here to stay
While most are coping with working remotely, nearly two thirds of professionals feel team spirit has lessened
A strong organizational culture of learning drives employee engagement
To read the full story and stats from the survey, download the Kahoot! 2020 Learning at Work Report and the infographic. This report and more will be discussed in depth at the first-ever Kahoot! WorkSummit on November 12, an interactive virtual event where attendees will discover the future of corporate learning from some of the industry's most influential brands—including LinkedIn, Microsoft and Cambridge University Press—and thought leaders such as Jane Hart. More details about the event and registration can be found here.