As a teacher with a Kahoot! Premium+ or EDU subscription, you can now gain access to a set of fun learning apps for your family and personal use: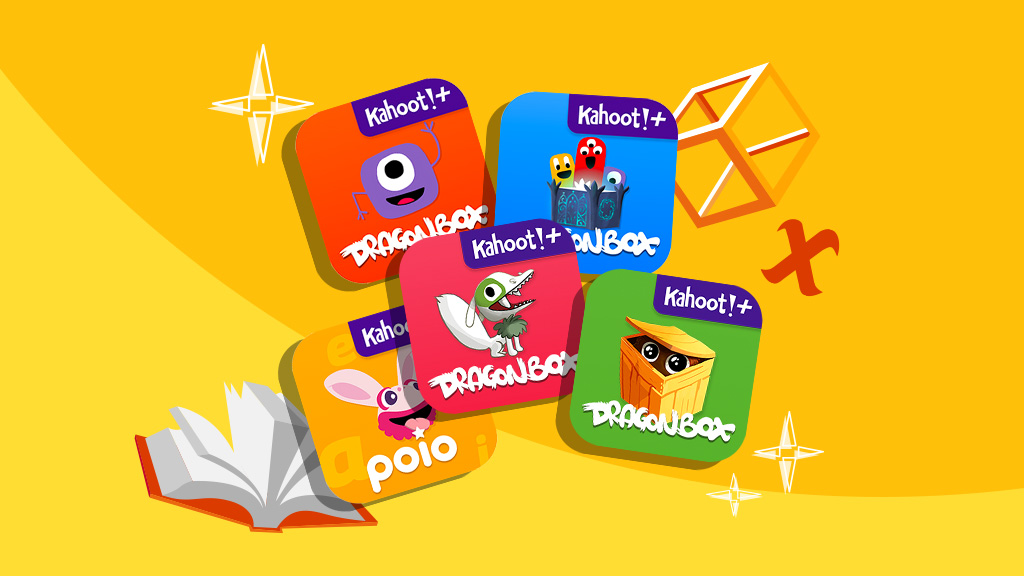 Kahoot! Dragonbox Numbers
Introduce your kids to math with fun activities that explain what numbers are and how they work. Recommended for ages 4-8.
Kahoot! Dragonbox Big Numbers
Help your kids understand long additions and subtractions through play and exploration. Recommended for ages 6-9.
Kahoot! DragonBox Algebra 5+
Give kids a head start in math and algebra at home. This intuitive game teaches processes needed to solve basic linear equations. Recommended for ages 5 and up.
Kahoot! DragonBox Algebra 12+
Help kids gain confidence in algebra and math and improve their grades at school with this engaging game. Recommended for ages 9 and up.
Kahoot! Poio Read
This game helps kids aged 3-8 learn to read through their own exploration.
Support your kids to study at home and make their screen time more impactful, or experience the apps together and make family time awesome! You can set up a maximum of 6 player profiles within your family in each of these apps.
These apps are also available in other languages, including Spanish, French, and more. If your family's native language isn't English, even the youngest family members will be able to enjoy an accessible and fun learning experience! In addition to plans for teachers, these apps are also available in our Kahoot!+ Family and Premier plans for personal use.
Don't have a Premium+ subscription yet? Now is the time to upgrade! We're running a special offer: upgrade to an annual plan before June 30, and 4 months are on us! In addition to these fun learning apps, you'll also unlock increased player limits, our lesson plan feature, unlimited groups to collaborate with other teachers, and more.