This article was originally published on December 9, 2020.
Students, teachers, parents, and company employees from more than 200 countries are using Kahoot! to make learning awesome. To better cater to the needs of our growing global community, we made our app for iOS and Android available in Spanish earlier this fall as the first step in our strategy to make Kahoot! available in more languages.
Now, we're making the Kahoot! app available in French, Brazilian Portuguese and Norwegian!
The Kahoot! app becomes more accessible for millions
By making the Kahoot! app available in more languages, we're hoping to bring a more accessible, intuitive and relevant experience for learners of all ages, in all contexts. It will make it even easier for Portuguese-, French- and Norwegian-speaking students to study through playing kahoots. For parents, it'll help engage even the youngest children with a game-based learning experience. For teachers, business users and anyone using Kahoot! in a social setting, the localized versions of our app will make the experience more relevant and enjoyable regardless of their knowledge of English.
Brazilian Portuguese is the third most spoken language by the Kahoot! community (after English and Spanish), while French takes the fifth position. Norwegian is the native language of Kahoot!'s home country where Kahoot! has become a go-to learning platform for people of all ages at school, at work and at home.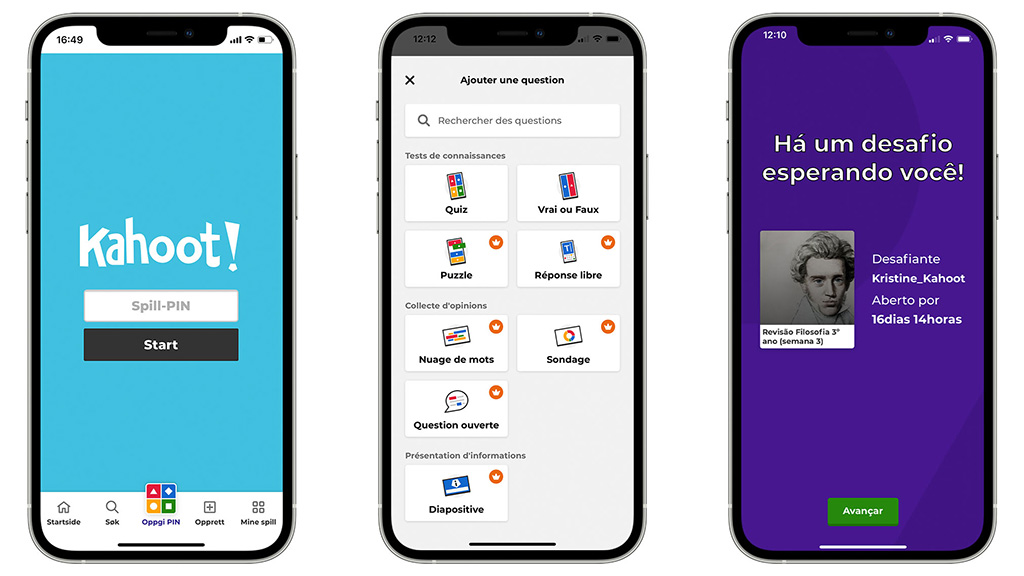 Make learning awesome for the entire family with Kahoot!+, now available in Spanish, French and Norwegian
In addition to being used at school and at work, Kahoot! has become a popular activity in various social settings around the world. Particularly in times of social distancing, playing Kahoot! virtually has helped millions of people connect. As the holiday season is approaching, it's more relevant than ever to have access to Kahoot! in your native language to be able to engage even the youngest family members!
To make learning awesome for your entire family and give you more ways to connect and interact with friends, we're happy to share that Kahoot!+, our new offering for friends and families, is now available in Spanish, French and Norwegian! In addition to engaging Kahoot! features, Kahoot!+ also includes several award-winning learning apps for kids: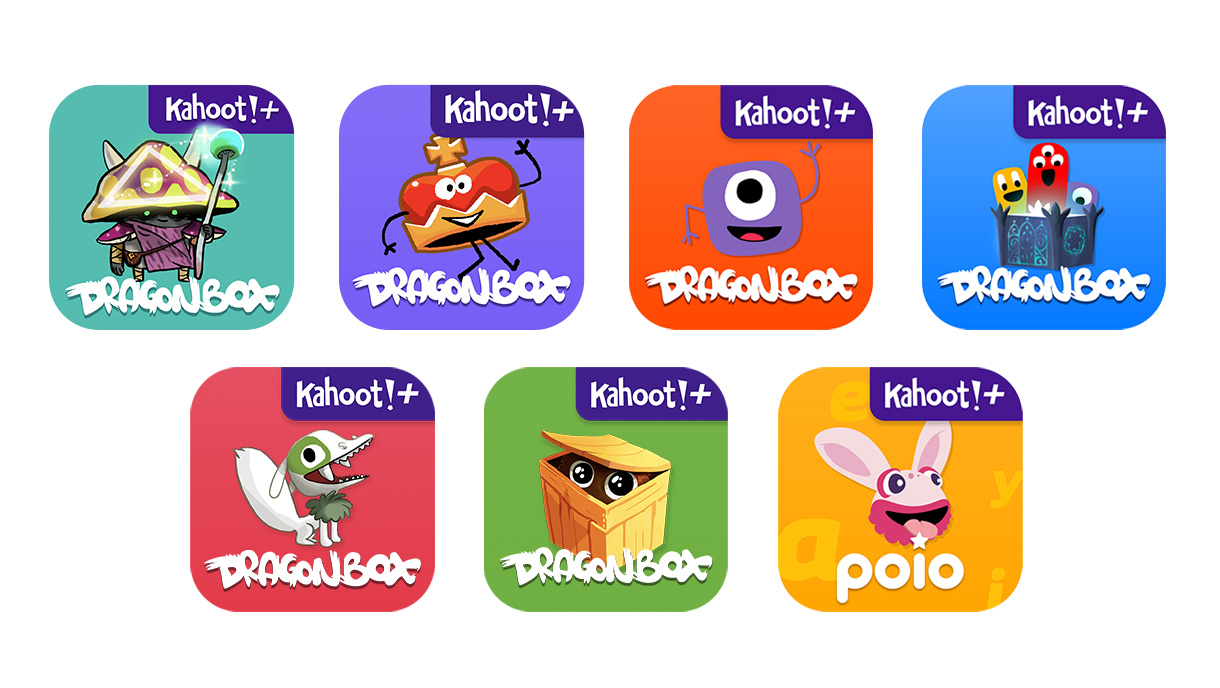 Kahoot! Dragonbox Numbers
Introduce your kids to math with fun activities that explain what numbers are and how they work. Recommended for ages 4-8.
Kahoot! Dragonbox Big Numbers
Help your kids understand long additions and subtractions through play and exploration. Recommended for ages 6-9.
Kahoot! DragonBox Algebra 5+ (added in February 2021)
Give young learners a head start in math and algebra. This intuitive game teaches processes needed to solve basic linear equations. Recommended for ages 5 and up.
Kahoot! DragonBox Algebra 12+ (added in February 2021)
Help children gain confidence in algebra and math and improve their grades with this engaging game. Recommended for ages 9 and up.
Kahoot! DragonBox Geometry (added in May 2021)
Learn geometry on an exciting learning adventure in the world of shapes. Recommended for ages 9+.
Kahoot! DragonBox Learn Chess (added in May 2021)
Learn to play chess or improve your skills and become the grandmaster in your family! Recommended for ages 5+.
Kahoot! Poio Read
This game helps children aged 3-8 learn to read through their own exploration. Currently available in English, Spanish, and Norwegian – French coming soon!
Get access to these apps with a Kahoot!+ Family or Premier subscription.
How to switch the language in the Kahoot! app
Update the app to the latest version, or download it on your iOS or Android device if you haven't installed it before.
If your device language is set to Spanish, French, Brazilian Portuguese or Norwegian, the app will switch to the respective language automatically.
If your device language is different, tap the profile icon within the app.
From your profile page, tap the cog icon to open settings.
Select your language from the Language dropdown.
All set! Now you will be able to play, host and create kahoots in your native language. Send these instructions with your friends, colleagues and students so they can switch to the localized version.
Try Kahoot! in your language today and share this news with your network!