This article was originally published in on November 19, 2020.
Kahoot! is a global platform that makes learning awesome at school, at work, and at home. From quiz nights with friends to family celebrations, it has become a popular activity to level up fun in various social settings. Particularly in times of social distancing, when many of these activities have gone virtual, hosting Kahoot! via video has helped millions of people connect. Moreover, outside of school hours, parents also trust Kahoot! for their kids' self-study at home.
To unleash learning during family time, engage kids with studying at home, and give you more ways to connect and interact with friends, we're happy to introduce Kahoot!+, our new subscription plans tailor-made for friends and families.
Connect with friends and families through a social, game-based learning experience, in person and virtually
Kahoot!+ includes three plans – Home, Family, and Premier. They include a set of features and apps to make learning awesome for your entire family and help you connect with friends and other family members in-person and virtually. Here's what comes with a Kahoot!+ subscription:
Engagement and learning in all contexts! Add polls, puzzles, word clouds, open-ended questions, type answer in addition to multiple choice quiz questions;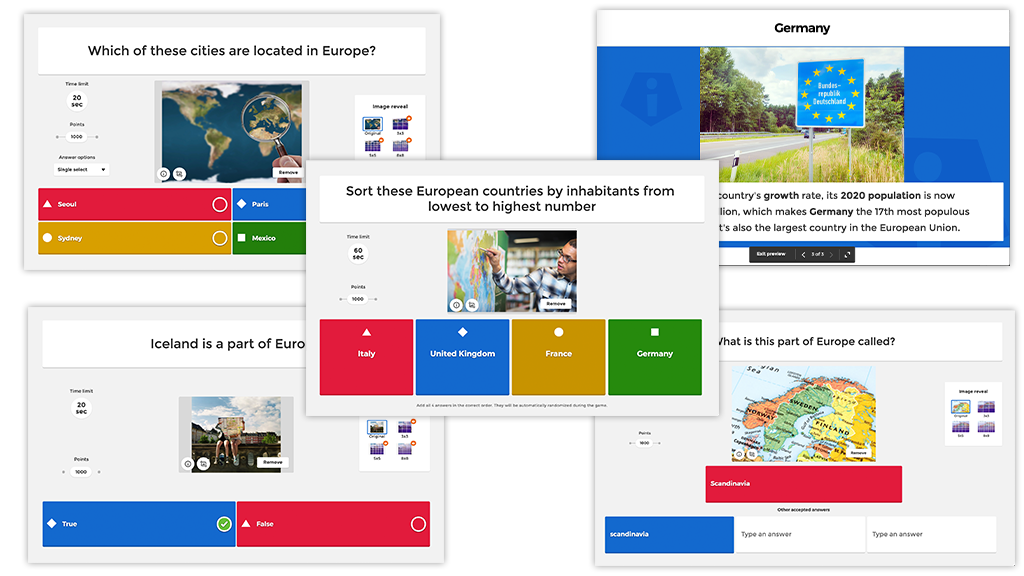 Access to our premium image library;
Images as answer alternatives – perfect for younger kids;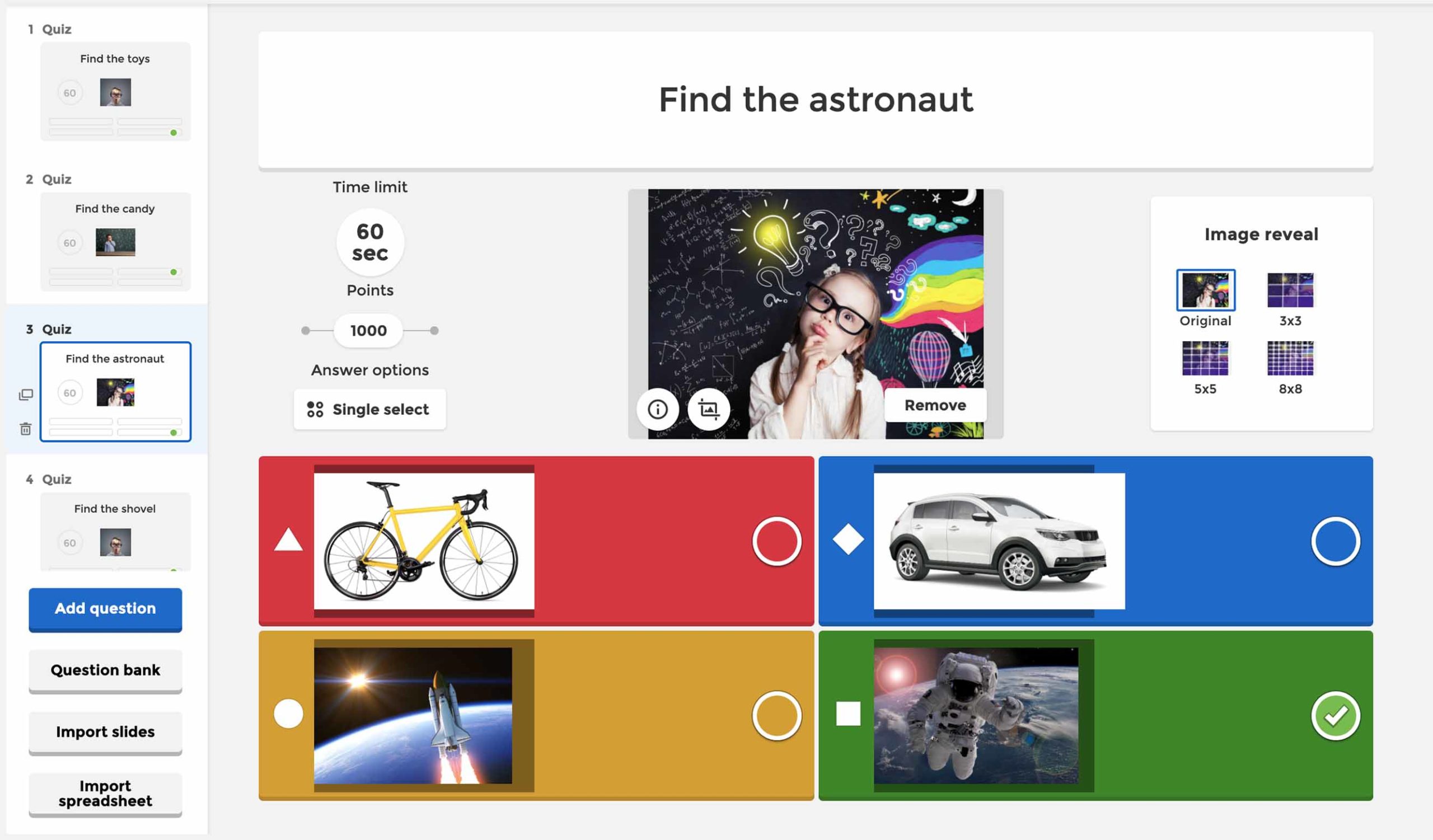 Unlimited access to engaging learning apps for kids: math learning apps Kahoot! DragonBox Numbers, Big Numbers, Algebra 5+ (added in February 2021), Algebra 12+ (added in February 2021), and Kahoot! Poio Read for younger kids;
Coming soon: get access to new premium kahoot collections published in cooperation with our partners.
Start a game show in your living room, and connect players over video! Playing Kahoot! is an easy, fun, interactive way to bring friends and families together, which is more relevant than ever in times of enforced social distancing. Kahoot! can be played via any video conferencing tool, like this: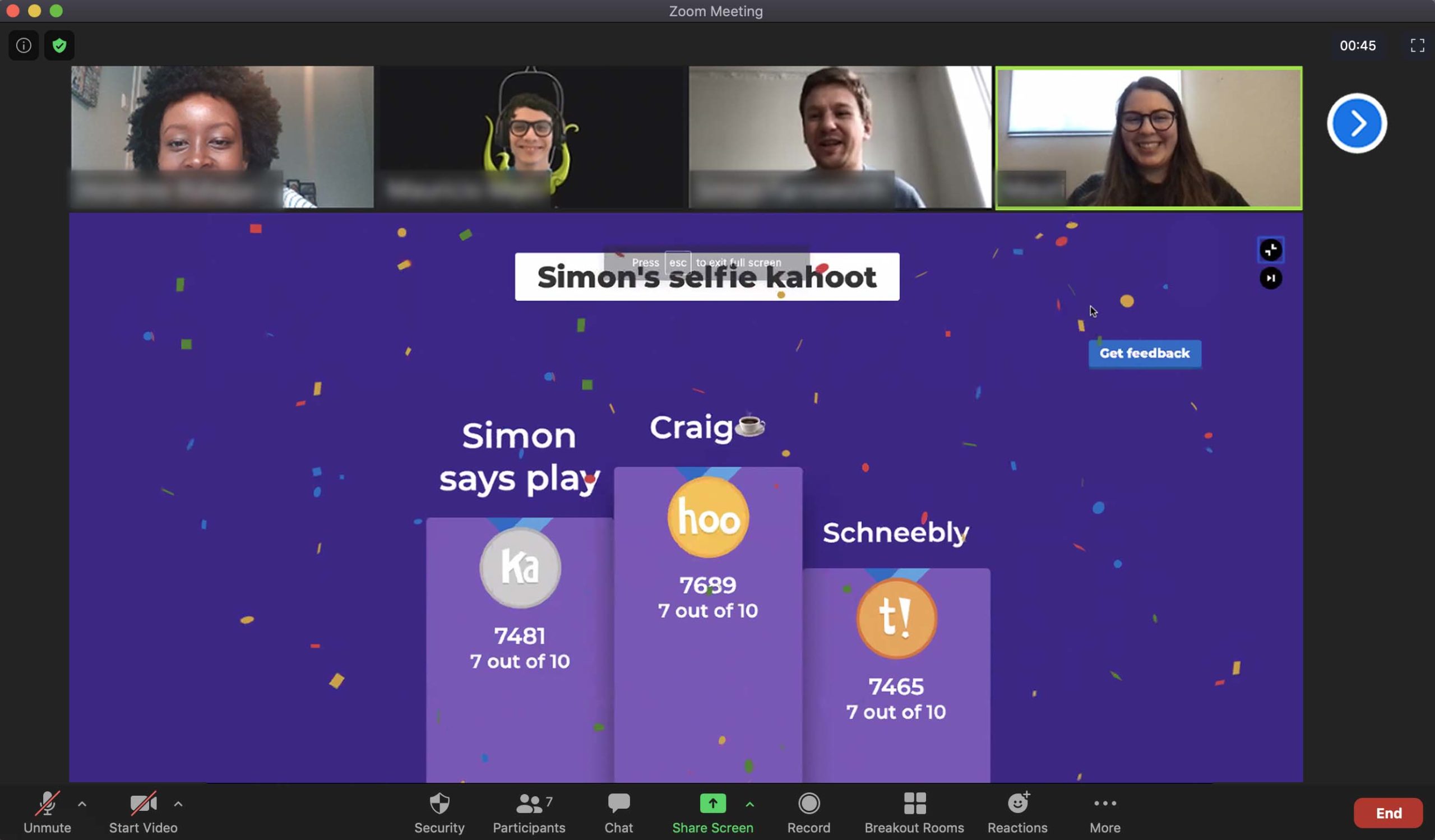 To get a detailed overview of what's included in each of the Kahoot!+ plans, please visit this pricing page.
Engage kids with learning at home with these award-winning apps
Kickstart, support and motivate your children's learning at home with an engaging, game-based approach! With Kahoot!+ Family and Premier, you get unlimited access to several award-winning learning apps: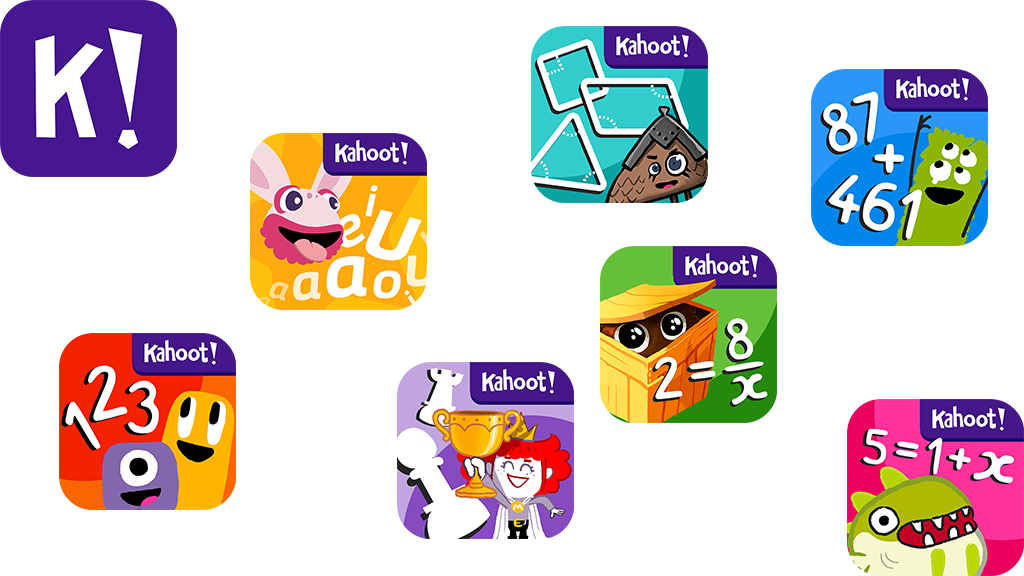 Kahoot! Numbers by DragonBox
Introduce your kids to math with fun activities that explain what numbers are and how they work. Recommended for ages 4-8.
Kahoot! Big Numbers by DragonBox
Help your kids understand long additions and subtractions through play and exploration. Recommended for ages 6-9.
Kahoot! Algebra by DragonBox (added in February 2021)
Give young learners a head start in math and algebra. This intuitive game teaches processes needed to solve basic linear equations. Recommended for ages 5 and up.
Kahoot! Algebra 2 by Dragonbox (added in February 2021)
Help children gain confidence in algebra and math and improve their grades with this engaging game. Recommended for ages 9 and up.
Kahoot! Geometry by DragonBox (added in May 2021)
Learn geometry on an exciting learning adventure in the world of shapes. Recommended for ages 9 and up
Kahoot! Learn Chess by DragonBox (added in May 2021)
Learn to play chess or improve your skills and become the grandmaster in your family! Recommended for ages 5 and up.
Kahoot! Learn to Read by Poio
This game helps children aged 3-8 learn to read through their own exploration.
You can support your kids to study on their own and make their screen time more impactful, or do it together and make family time awesome!
Compete virtually within leagues
With the launch of Kahoot!+, we're also making our popular leagues feature available for personal use. Leagues, available within the Kahoot! app, give you a new way to play Kahoot! and compete with friends. A league is a virtual group where learners can invite their friends, add kahoots, and follow a joint scoreboard as members are completing games. Group members can use their Bitmoji avatars to add a more personal touch: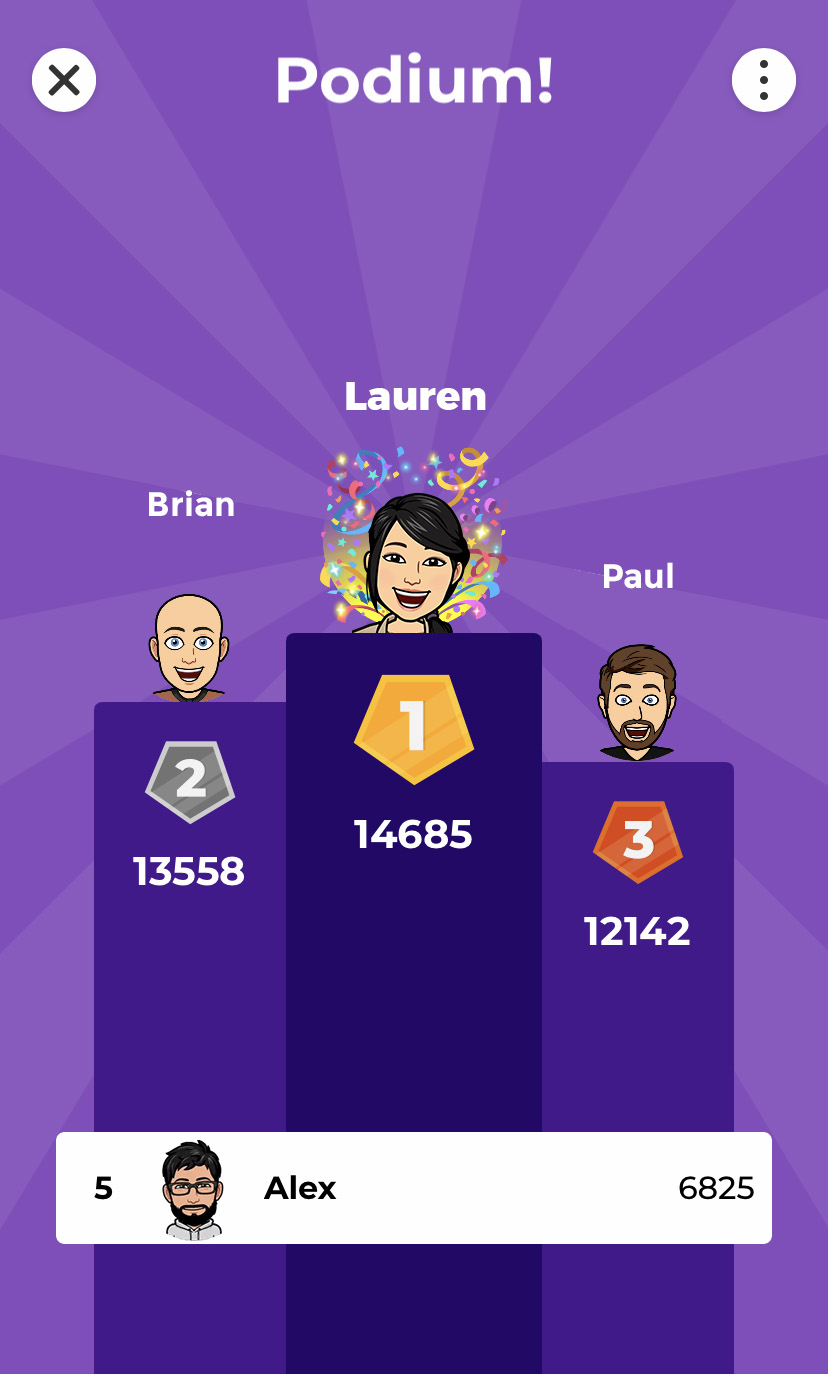 Create a league, add kahoots you'd like to play, invite friends and follow the scores to reveal the quiz champion! For example, during the holiday season, you can run a competition throughout the month and announce the winner during your celebration.
Following this launch, we're running an introductory offer on annual Kahoot!+ Family subscriptions. With the holiday season just around the corner, Kahoot!+ will help you prepare for an awesome celebration with family and friends, no matter where they are. Sign up or upgrade today to redeem our introductory offer! You can also start a free 7-day trial of Kahoot!+ Family or Premier.