Less than a year ago, we set off on a mission to make Kahoot! even more accessible and inclusive for our global community by adding support for more languages. Spanish became the first language we've made the Kahoot! app available in, in addition to English.
We're passionate about empowering learners of all ages to unleash their potential, no matter where they're learning or what language they're learning in. Now, we're proud to share that the Kahoot! app is available in 11 languages, with the latest addition of Dutch, Turkish, Polish and Japanese.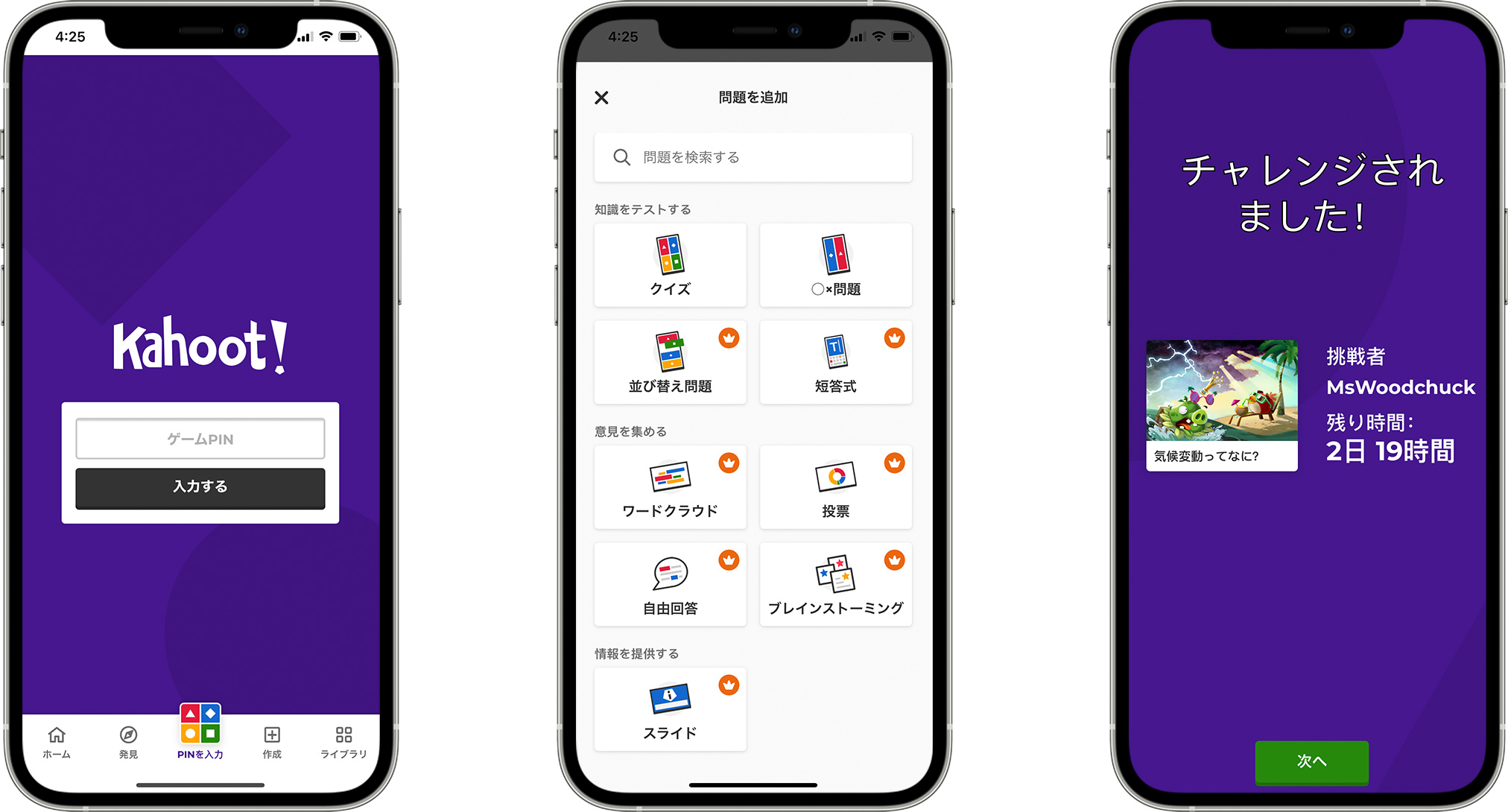 Expanding language support for millions of teachers, students, company employees and families
In the Netherlands, Turkey and Poland, Kahoot! has is widely used at school, at work and at home, with 73.8 million participating players across the three countries in the last 12 months, including over 440,000 teachers.
Dutch is the fifth most commonly used language on the Kahoot! platform, with Turkish in the top 10 most used languages. While Kahoot! plans to expand its presence in Asia, seen a significant rise in use in Japan, with over 100% growth in participating players during the last twelve months. Millions of participating players, including teachers, students, families, employees and other professionals in Japan are also learning, engaging and collaborating with their colleagues through Kahoot!, whether on-site or remotely.
More apps to bring awesome learning to your entire family
In addition to the Kahoot! app, we're bringing fun, engaging game-based learning to families with more learning apps that also support multiple languages:
Kids and students can explore math learning with Kahoot! DragonBox Algebra 5+ and Kahoot! DragonBox Algebra 12+ now available in all eleven languages. The Kahoot! Poio Read app, which helps kids learn to read through play, is now available in English, Spanish, Brazilian Portuguese, German, Italian and Norwegian, and will be available in French soon. Families can get access to all of these apps and more with a Kahoot!+ subscription.
How to switch the language in the Kahoot! app
Update the app to the latest version, or download it on your iOS or Android device if you haven't installed it before.
If your device language is set to your local language, the app will switch automatically.
If your device language is English, tap the profile icon within the app.
From your profile page, tap the cog icon to open settings.
Select your language from the Language dropdown.
The Kahoot! app interface is currently available in the following languages:
English, Spanish, French, Italian, German, Brazilian Portuguese, Norwegian, Japanese, Dutch, Turkish and Polish. More coming soon – stay tuned!
Try Kahoot! in your language today and share this news with your network!