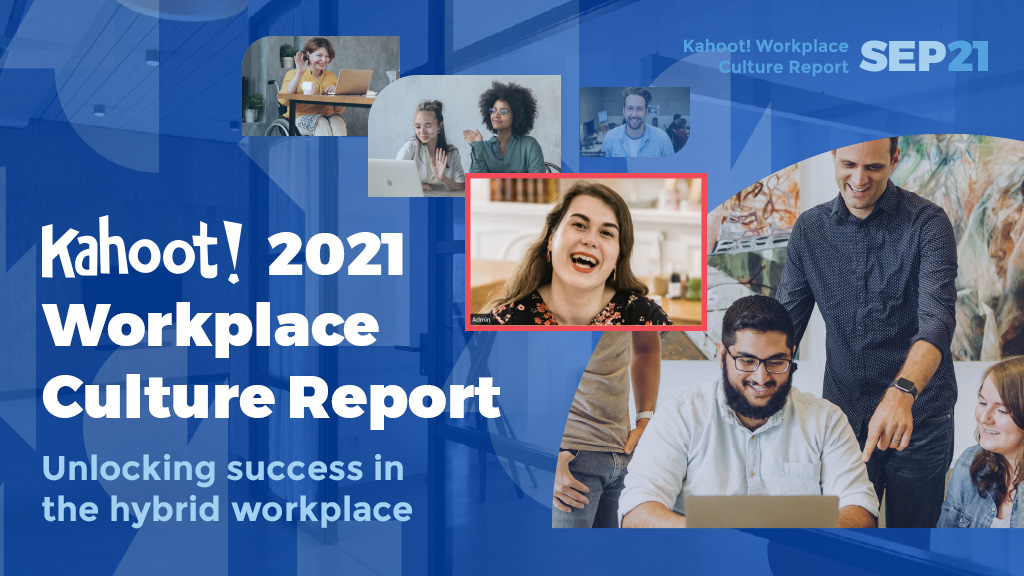 Most of us agree that the hybrid workplace isn't a concept somewhere off in the distant future: it's happening now. But how is it happening, what are the expectations, and how do employees and HR professionals feel about this new way of working?
Kahoot!'s new Kahoot! Workplace Culture Report, in collaboration with Workplace Intelligence, set out to find answers to some of those questions and more. The findings made for some really interesting reading.
A more emotional role for collaborative technology
While the survey responses pointed to the persistence of traditional perceptions of remote workers, those weren't necessarily the most exciting findings for us. 
What really stood out was the convergence of two things: 1) the extent to which employees are seeking an increased sense of connectedness with each other, and 2) how both HR Leaders and employees agree that technology is going to be even more vital to company culture in the hybrid/post-pandemic workplace.
It goes without saying that this is a space where we see, and have seen, huge potential for experiences that not only level the playing field for employees regardless of location, but also in bringing them together in more emotional, inclusive ways. 
What's particularly exciting for Kahoot! is to see the potential for tools such as Kahoot! 360 and in particular Kahoot! 360 Spirit to respond to this increasing need. 
Vital part of a holistic strategy
Of course, it's important to note that no single tool or platform is a silver bullet to company culture. What gives us the greatest satisfaction at Kahoot!, in fact, is seeing our enterprise tools shine as vital ingredients in some really awesome holistic corporate culture strategies across industries, and achieving genuine success.
So, if you're thinking about how to ensure your team will thrive as you transition to a hybrid workplace, why not download the report today for some fresh new insights?  
As soon as you're ready, our team is available to discuss how Kahoot!'s collaborative technology can help you achieve your goals.
Click here to download the Kahoot! 2021 Workplace Culture report for free.