With back-to-school in full swing and busy schedules starting up again, many parents are looking for new ways to spend quality time with their kids, as well as support their kids' learning at home. At Kahoot!, we know that trivia nights are a favorite for many families, so we wanted to find out more about how parents and their kids are connecting by sharing knowledge, and how playful learning can bring us all closer together. 
In collaboration with SWNS, we gained insights from 2,000 parents and their children, with findings that may surprise you. Read on to explore the survey's key findings, or get an overview of the top stats in our infographic.
Family time is often distracted and disconnected
It can be difficult for any family to find time to all get together without distractions, and the effect of technology has been a key question for many parents. According to the survey, nearly 8 in 10 parents let their kids check their phones during dinner or family time, and over 8 in 10 parents report doing this themselves. However, 6 in 10 parents also believe it to be a distraction during family time.
With parents and kids often using technology independently to engage with their own interests rather than to connect as a family, it's no surprise that parents and their kids show significant gaps in their shared knowledge. Kids today are more likely to know "Rolling in the Deep" than The Rolling Stones, while many parents were also unfamiliar with popular children's and young adult media, and nearly half of parents said they can't stand their kids' favorite music.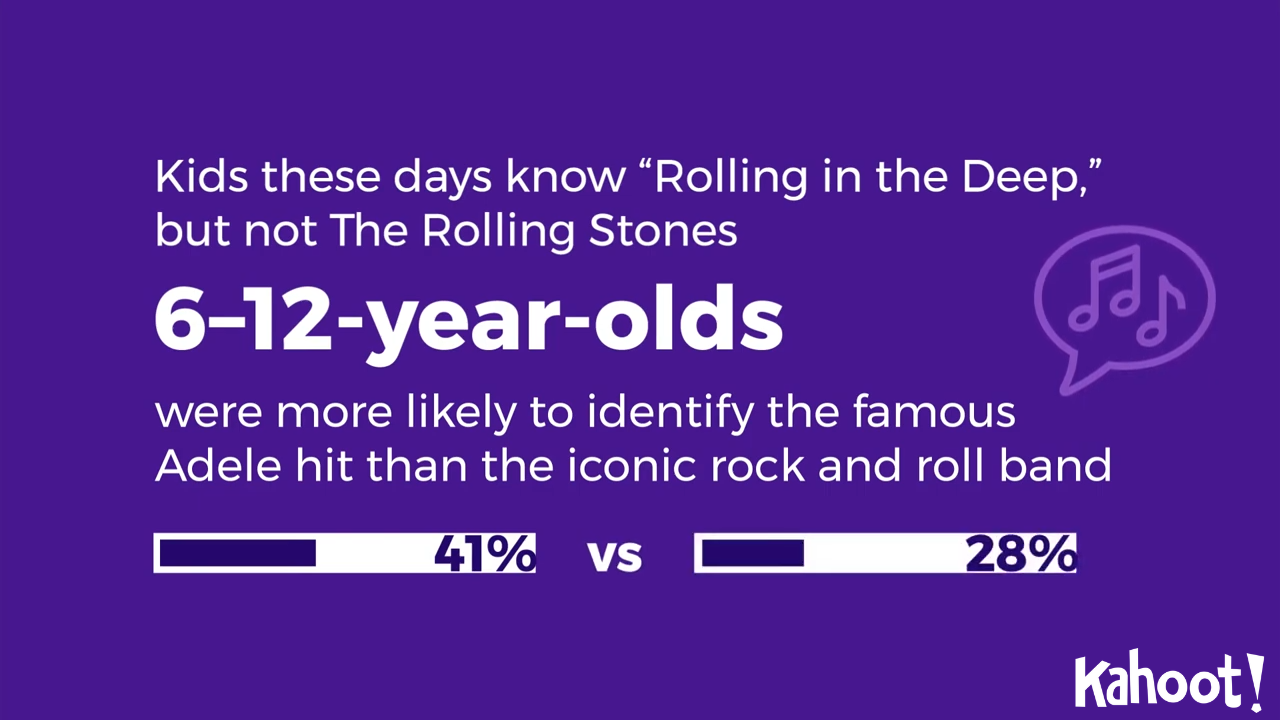 Playful learning can bridge generational divides 
While these survey results show the challenges many families are facing to spend more quality time together, the responses also show that most parents and their children do want to connect and share more of their interests with each other. More than 6 in 10 parents say they're eager to learn more about their kids' hobbies or interests, and just as many say their kids get excited when they, as parents, take an interest in or show knowledge about something their kids like. Among parents who believe their kids can appreciate their pastimes, the overwhelming majority—nearly 3 in 4—consider it a milestone in their children's growth.
It can be difficult for families to find activities that bring everyone together, especially for parents with kids of different ages. However, the research shows that friendly competition is something we can all agree on, with over 8 in 10 parents already watching popular game shows with their kids, and more than half of respondents teaching their kids to share their love of trivia.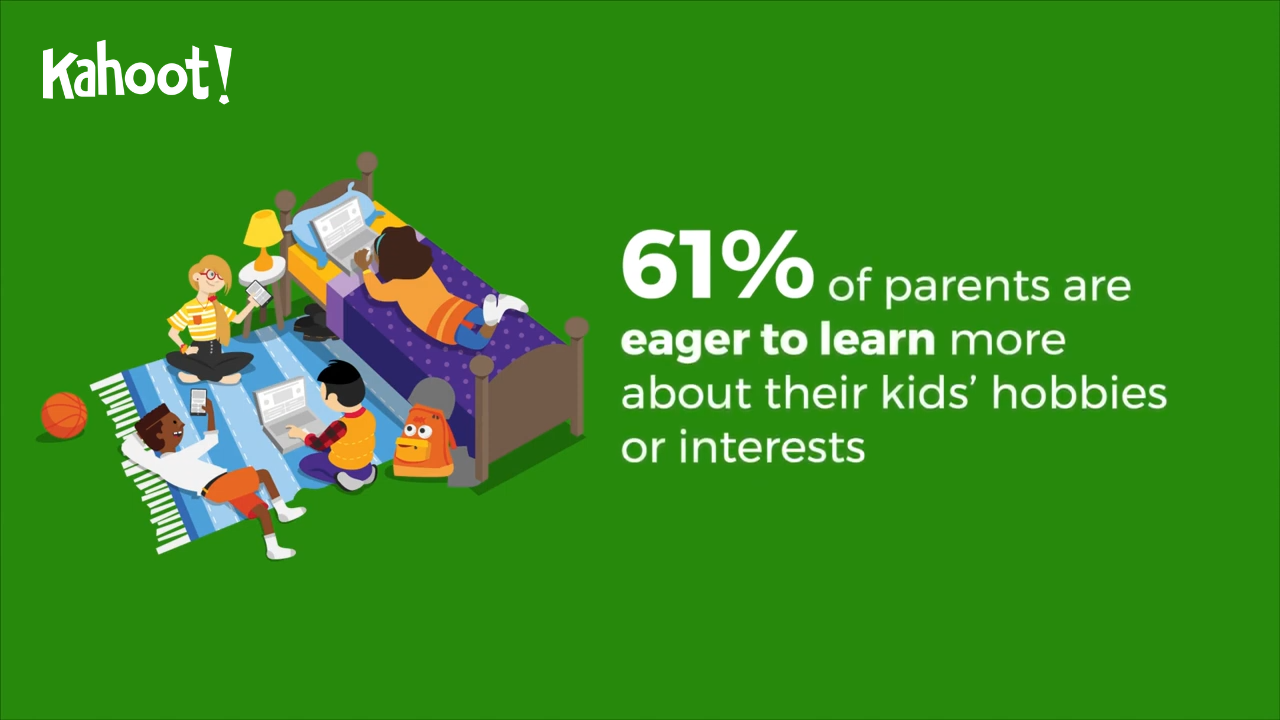 Quality family screen time powers learning, creativity and better screen time habits
Though simply connecting for fun family time can be a great achievement for parents and their kids, these survey results also show that engaging with media and playful activities like trivia together can also have substantial benefits for kids' learning and development.
More than 8 in 10 parents say they use trivia to get their kids excited to learn about more serious topics, such as historic events from their youth, music, nature and animals. Notably, we can see that this approach is proving effective, with 8 in 10 kids also reporting that playing history, math or grammar games inspires them to ask more questions about these topics.
Engaging with content interactively and as a family is also sparking more creativity and critical thinking. More than 6 in 10 parent respondents say their kids are making better choices with the content and media they consume on their own as a result of more quality family screen time, and over half say their kids have been inspired to create content themselves.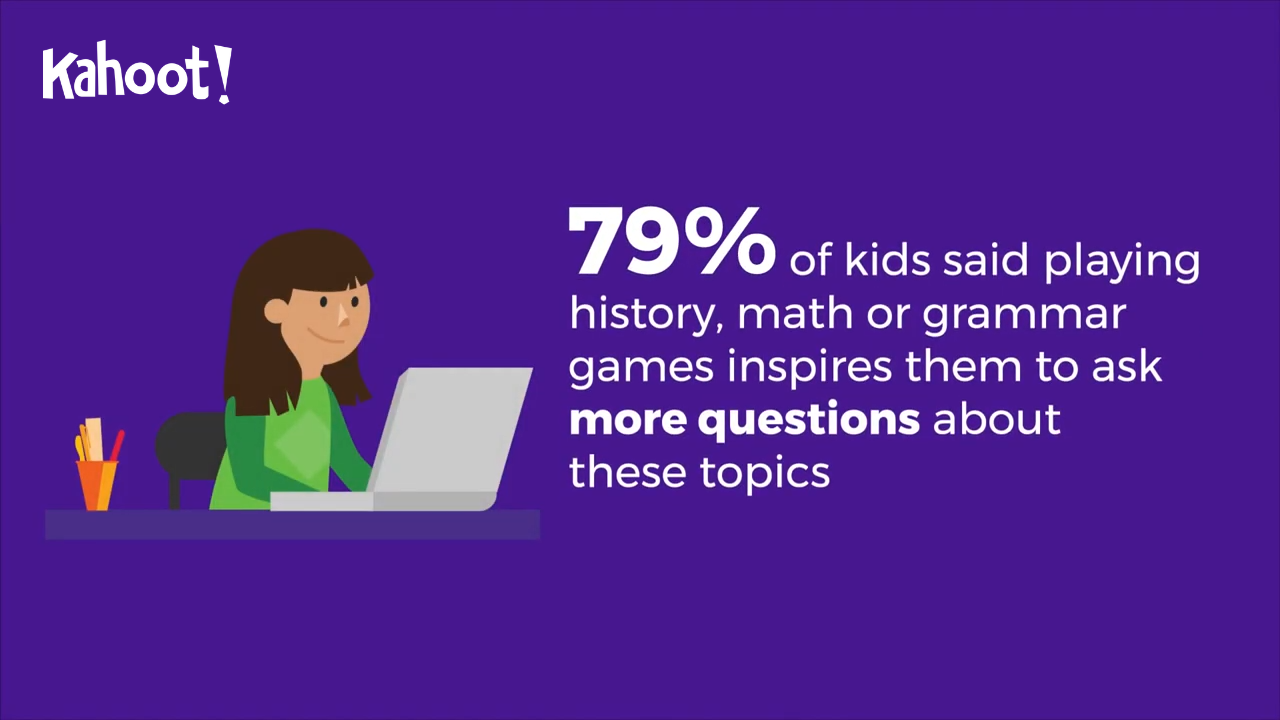 Bring learning to life for the whole family with Kahoot!
If you're ready to create more memories with your kids and support their learning through play, Kahoot! offers a range of tailored plans, resources and experiences for families and young learners. Get Kahoot! Kids to gift your child a kid-friendly, safe, and engaging learning universe with 10 award-winning apps, all available within the Kahoot! app. Kahoot! Kids is also available for all users with a Kahoot!+ Start, Premier or Max for personal use subscription, which offers premium Kahoot! features to create and play awesome kahoots for the whole family.
Do you have a favorite memory from family trivia night? What have you learned from your kids lately, and what are you excited to teach them? Let us know on Twitter, Facebook, Instagram, LinkedIn and TikTok, and stay connected for more tips, resources and inspiration to bring joy to learning for every member of your family!
This survey was conducted by OnePoll on behalf of Kahoot! from July 25 to August 4, 2022, with a panel of 2,000 parents of children ages 3–12 and their child (6–12) with an even split of fathers and mothers.