This year, the amazing Kahoot! Academy community of Verified educators has shown their strength and resilience more than ever while engaging students in new and exciting ways, in all types of learning environments. Read on to see who our Kahoot! Academy's Verified educators are and just some of what they've accomplished.
1. They have made learning awesome for more than 270 million participating players worldwide!
The kahoots from Verified educators have supported learners in expanding their knowledge on all kinds of subjects and topics for all ages. The top Verified educators with the most participating players of their kahoots are Gretton Dave with over 10.7 million, Thomas Arntson with over 4 million, Mohammed Abo Hassan and Pedro Civera with over 3.2 million, and the list goes on with Gina Ruffcorn, Victoria Fasulo, Mrs. Copple, Brian Heisey and Steve Auslander ranked among the top. Wow!
2. They have engaged learners in more than 200 countries!
Verified educators have expanded learning opportunities for students all across the globe, from Freddy Montiel in Colombia and Herr Linke in Germany, to Brendan Timlin in the Czech Republic, Linda Sees in the United States and Holly Przybylo in Vietnam. Learners everywhere from Mexico, Belgium, the Philippines, Kuwait, Saudi Arabia, Trinidad Tobago and more, have been experiencing learning from the best of the best. Now that's what we call awesome!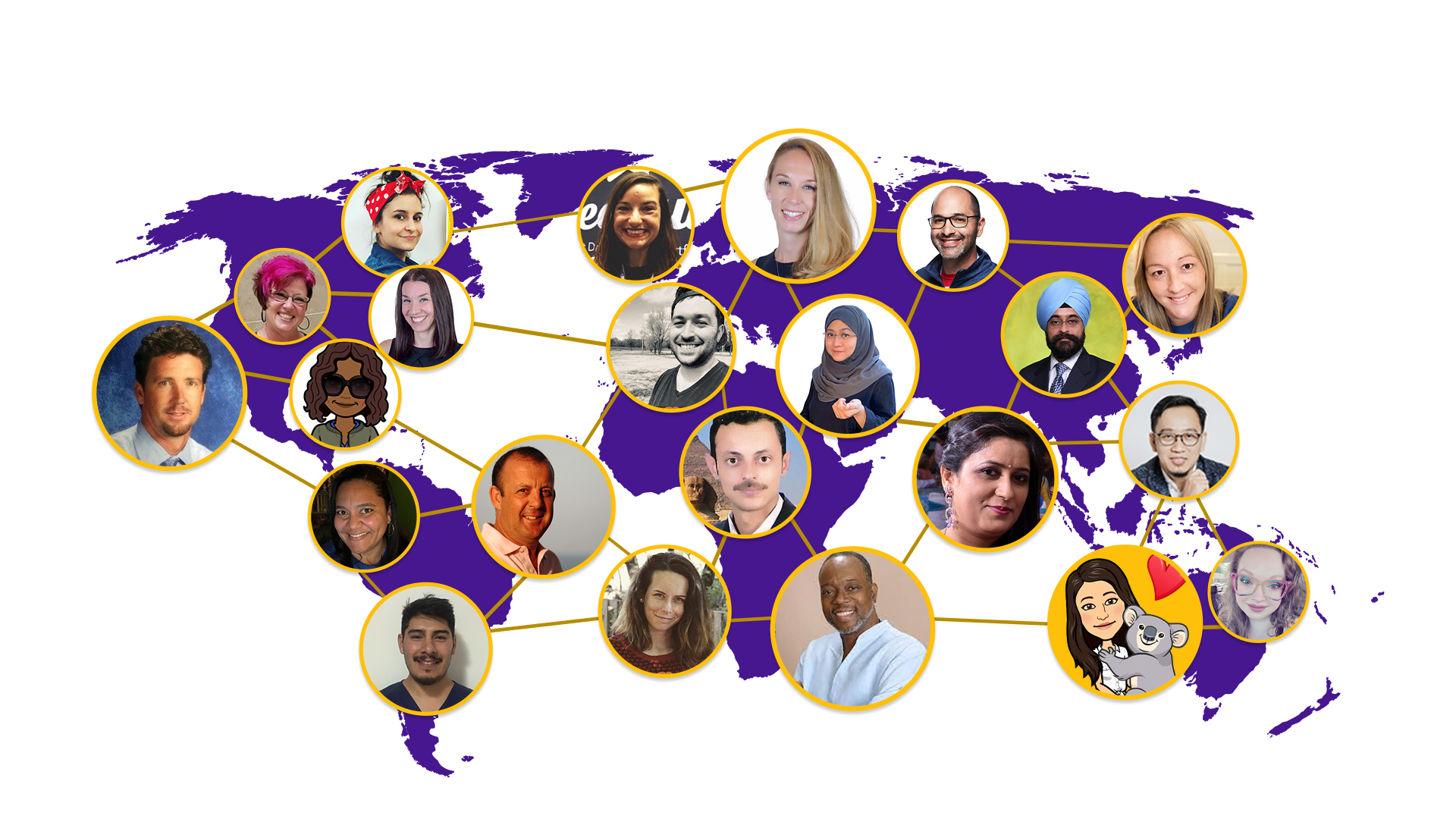 3. They have pioneered a unique community of teachers, students and parents!
Verified educators have found many lovers of learning everywhere! They have connected with students, other teachers and parents who want to stay up-to-date with their announcements and get notified of their awesome new kahoots. Big shout out to Holly Przybylo from Vietnam, De Deas and Keith James from the U.S., Steve Sherman from South Africa, Mrs. Bartlett from the U.K. and Teacher Mj from the Philippines, who are among the educators with the largest self-built communities on Kahoot! Academy! 
4. They enhanced student learning at home and at school with more than 17 million kahoot assignments!
While students learned virtually, hybrid and everything in between, Kahoot! Academy's Verified educators all over the world made sure that the learning never stopped. With the ability to play kahoots asynchronously, educators like Glenn Cake, Benjamin Andersen, Katherine Steiner, George Bereco, Blaise Badynee and Damien Hays made sure their students were always playing and learning at the same time, no matter where they were. Pretty awesome, right?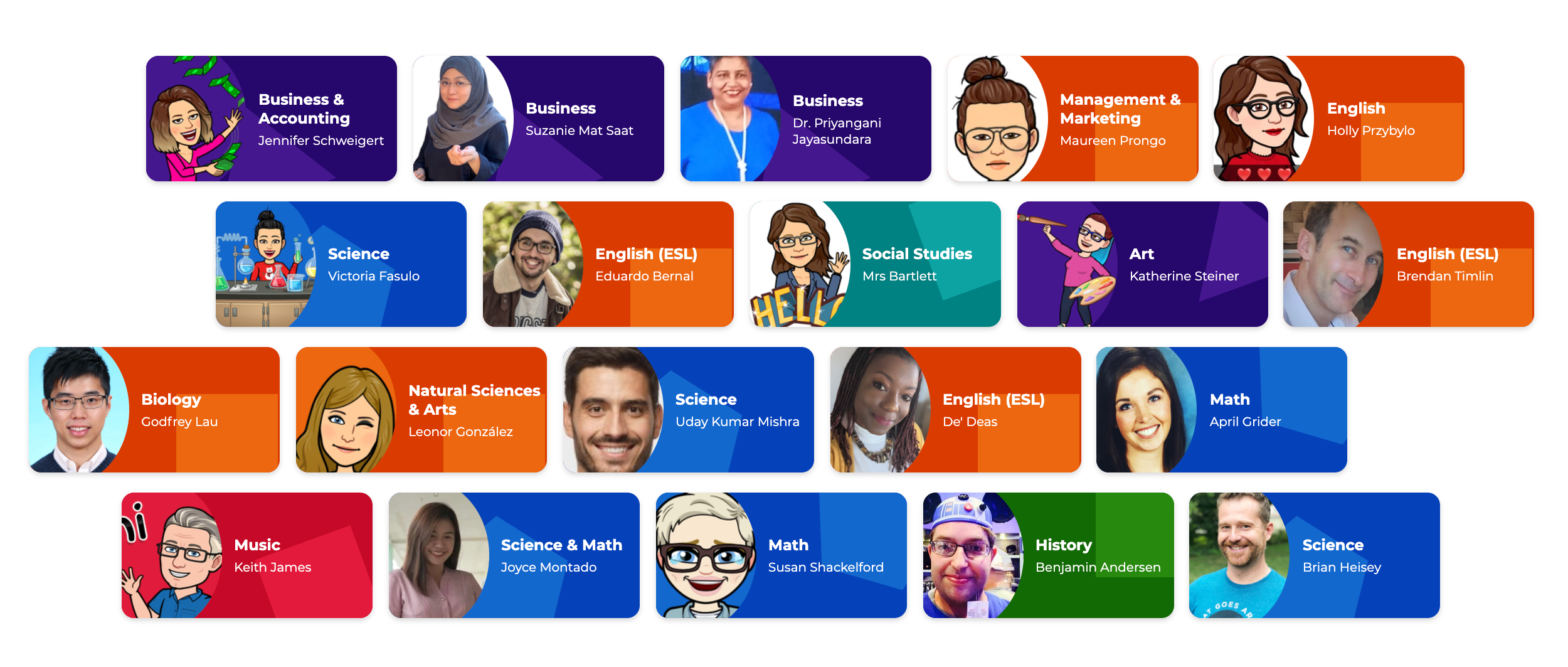 5. They supercharged learning for hundreds of thousands of Spanish-speaking learners!
Spanish-speaking Verified educators took the podium for having the second most participating players of their kahoots around the globe! Eduardo Bernal and Rosanna Busso from Spain, Profesor Luis Enrique from Mexico, Alfredo Vasquez from Peru, Ruby Mazur from the U.S. and Ergin Kurt from Turkey are some of the top Verified educators who engaged the most Spanish-speaking players. ¡Buen trabajo!
As we wrap up 2021, we want to say thank you to the entire Kahoot! Academy community and your dedication to making learning awesome. If this is what you can do in 2021, we can't wait for next year!
Apply today to join the global community on Kahoot! Academy as a Verified educator and connect with us and other Kahoot!'ers on Twitter, Facebook, Instagram, LinkedIn and TikTok!