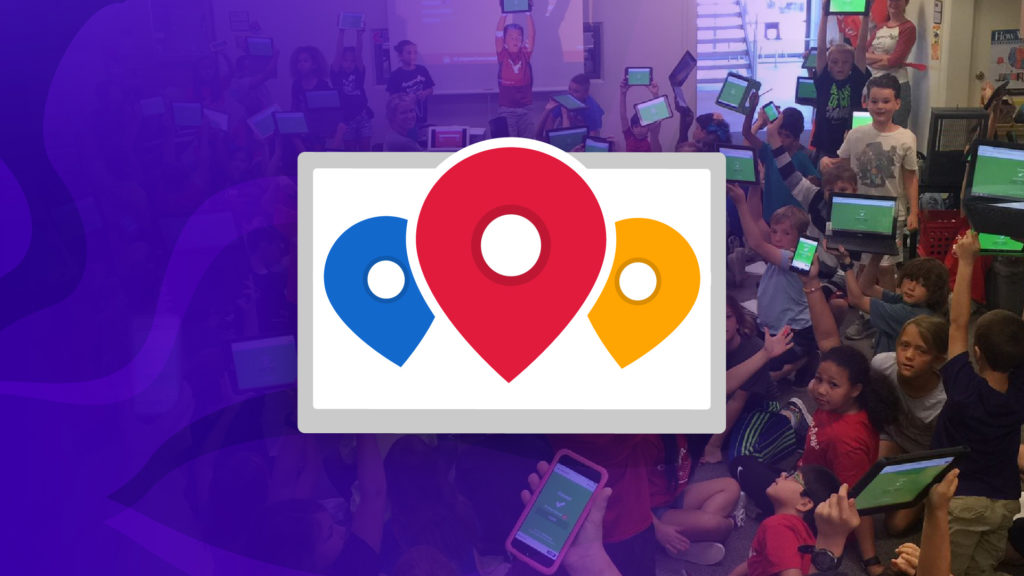 Ever wonder what content grabs your students' attention the most? Kahoot! drop pin question type supports student learning by prompting players to mark and identify where they are learning, not just the what of learning!
Kahoot! drop pin questions allow teachers to import and upload media via images, diagrams, graphs, and more! The image becomes the game board, as players then drag and drop a pin across the image, noting their answer atop the picture. 
Incorporate Kahoot! drop pin into your next kahoot
Drop pin question types support learning topics from A to Z – whether identifying and matching letters and sounds, or marking their locations…along with countless other implementations! Include drop pin in your next Kahoot! game. Here's how:
Login to your Kahoot! account via

www.kahoot.com

 

Select a ready-made kahoot from the Discover page, or browse from content within your own Library

Navigate to Edit mode and "Add a question" within the Creator
Select "Drop pin" from the listed question types

Include a question title or prompt to elicit student responses.

Add in media – whether by searching the premium image library, or uploading your own.




#KahootTip –

Customize your learning experience by uploading images from your computer. Include diagrams, vocabulary cards, geography maps, and more!

Save your kahoot! It's time to play. Press Start to PIN-in and begin.
Make an impact with your class
Drop pin question types prompt conversation and engagement across all content areas and activities.
Use Drop Pin to pulse check social-emotional levels with an emoji montage:




How are you feeling today?

Include Drop Pin questions to identify parts of a diagram or structure




Select the part of the pant that attributes to pollination exchanges

Embed a Drop Pin for community building and warm-up activities


Find the hidden cat in this image.
Drop pin is available for all users with Kahoot!+ Premier, Kahoot!+ Max, and Kahoot! EDU subscriptions. Unlock this feature for your account today!