Starting a new topic can be difficult when students aren't yet motivated by the momentum of the lesson. Without an understanding of what your students already know about a topic, some may be left behind while others might not engage because they feel that they already know the material you're covering. 
Introducing new topics with Kahoot! gives every student a chance to show what they know and levels the playing field, allowing each student to feel successful and motivated to keep learning! Minimize the risk of students feeling left behind by collecting opinions, gathering feedback, and presenting information to help align student experiences and achievements. While students explore their knowledge of a new topic, you will be able to see which questions students struggled with to target your teaching! Make the best of lesson planning and teaching combined with tools to track student responses before and after the lesson.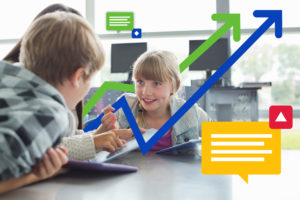 Support all students
The beginning of a new lesson is a crucial opportunity to foster interest and investment in classroom content. Use these tools to present new information:
Brainstorm

questions help to collect student input and responses, without the pressure of accuracy and correctness. With new curriculum, allow three answer submissions for students to speculate multiple options and possibilities. 

Polling

responses support collaboration and engagement, and adding up to six answer options leaves flexibility for added responses like, "I'm feeling tired" or "We're moving too fast" for interspersed SEL check-ins.

Drop pin

allows students to visually represent their emotions by identifying an area in an image such as a group of emojis from ? to ?‍?, making check-ins more lighthearted and fun!

Slide templates

embed opportunities for further explainers, diagrams, and images. Using slides to expand on pre-assessment information helps to reinforce content throughout the learning experience. 

After gameplay, comprehensive

reports

unlock data and metrics to determine where to target further teaching. 
Learn about introducing new topics with K! EDU expert Sydney Jones
Check out this live recorded session from our Kahoot! EDU Fall Meetup last month:
Not sure how to get started?
Try our introducing new topics template, play our monthly challenge to learn some helpful tools, and consider this framework when creating your next kahoot:
Reinforce the correct answer after a challenging question 

Ask a similar question many times in different ways so that students can show you what they've learned

Support students who might not be keeping up by creating responses such as "I'm lost" or "my head hurts"

Be sure to give students plenty of time and consider removing points
NEW Game modes for new topics!
Have you tried our new game modes yet? With fast-paced randomly repeated questions that students need to answer correctly to advance the game, the objective is to learn rather than to assess. Students will be exposed to the material in a fun and engaging way and will have the opportunity to repeat and re-answer questions that they initially got incorrect to apply what they are learning in real time. The best part? Our game modes are so fun, your students won't even realize they're learning!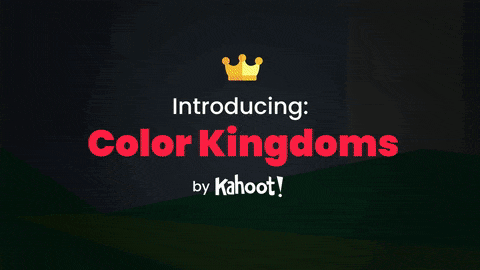 Ready to level-up learning?
Don't just start a new topic with Kahoot!, bring it full circle from introduction to conclusion with Kahoot! courses. Combine multiple kahoots and PDFs to support your students throughout an entire learning journey. 
Create your next Kahoot! course with these tips:  
Browse and collect a series of kahoots that are aligned in content, principle, or curriculum




#KahootTip: Brainstorm a specific learning objective or focus to help you sift through the millions of kahoots available! We suggest a unit goal, learning standard, or even citizenship focus.

Add lesson notes, classroom prompts, and assessment guides by uploading a PDF to the Course. Your file may be teacher-directed, or student-focused with directions on how to engage with materials!
We hope that these resources help you make the most of Kahoot! in your classroom by introducing new topics through active learning with your students. Check out our student-centered learning page to find out about what's new at Kahoot!. For more tools to bring student-centered learning to your classroom, learn more about Kahoot!+ Premier for teachers or talk to your admin about a Kahoot! EDU site license for your entire school or district!
Reach out and share your classroom success stories with us on Twitter, Facebook, Instagram, LinkedIn, and TikTok!