Make learning fractions cooperative, fast, and fun!

Duck-Duck Fractions is the latest addition to the Kahoot!+ all-in-one teaching platform, taking cooperative learning to new heights! Students learn at their own pace while unlocking rewards for the entire class by solving increasingly difficult fraction puzzles to help Duck-Duck find his spaceship and blast off! Duck-Duck Fractions includes ready-made fractions puzzles where students progress through various levels of difficulty based on their understanding. This is perfect for students in grades 3-5 to learn math skills from discovering fractions to adding and subtracting decimals! Throughout the game, as students master their fractions and open up new levels, they gather coins and fill a communal treasure chest that evolves as more coins are added, giving the entire class a shared goal and sense of accomplishment!
Try the first two levels and unlock the entire content collection with Kahoot!+ Premier, Kahoot!+ Max, and Kahoot! EDU! Get exclusive access to all of our latest game modes like The Lost Pyramid and solo game modes with our all-in-one teaching platform, Kahoot!+, now 20% off, starting from $6.99/month.

Bring fun to fractions to engage your students and save time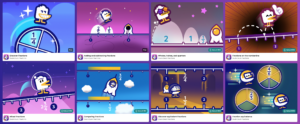 Empower your students to learn fractions at their own pace as they level up their math skills with each of our ready-made levels. Here's how you can launch into fractions with your students:
Explore ready-made playlists

that level up with your students and help you save time during lesson planning.

Create personalized learning journeys with full-class cooperation

as students work through fractions puzzles at their own pace unlocking new levels as the master the content.

Promote a positive classroom culture

with class-wide rewards that every student contributes to.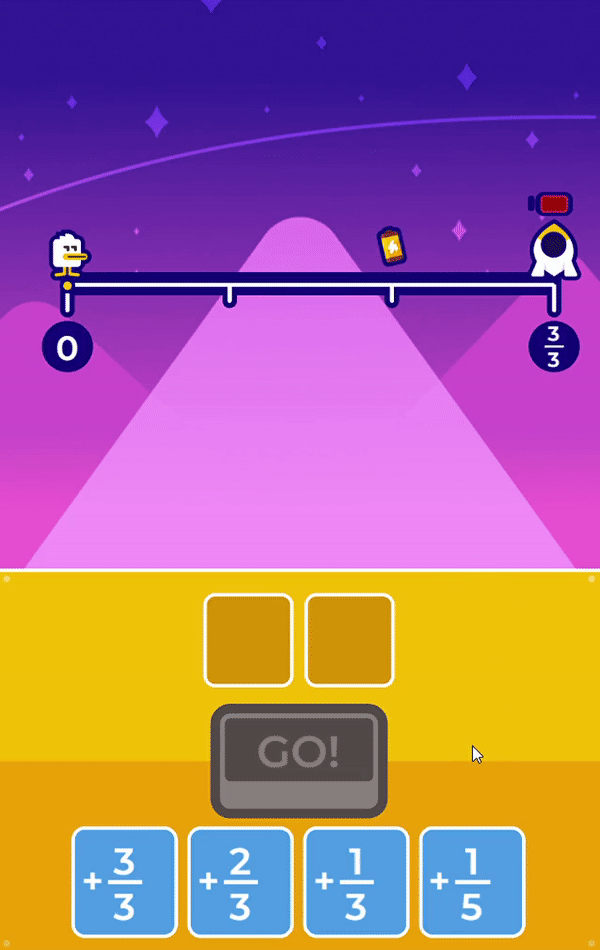 How to play Duck-Duck Fractions
Log in or sign up for a Kahoot! account.

Go to the

Duck-Duck Fractions channel
Try for free

Continue playing with a

Kahoot!+ Premier,

 

Kahoot!+ Max, or Kahoot! EDU

subscription
Launch your students into the world of fractions today with our all-in-one teaching platform, Kahoot!+, now 20% off, starting at $6.99/month. 
We hope that you and your students enjoy exploring fractions with our newest cooperative math game, Duck-Duck Fractions! If you have any feedback or fun classroom moments to share with us, please reach out to us on Twitter, Instagram, Facebook, and TikTok!