Kahoot!, DragonBox and Poio join forces
The Kahoot! family is expanding with DragonBox and Poio, makers of award-winning math and learn-to-read apps.
Together we're on a mission to make learning awesome, to empower kids to learn through play, and to build the world's largest learning community.
Latest news: the UK English version of the Poio app has just been launched.
Read on or download the DragonBox and Poio apps.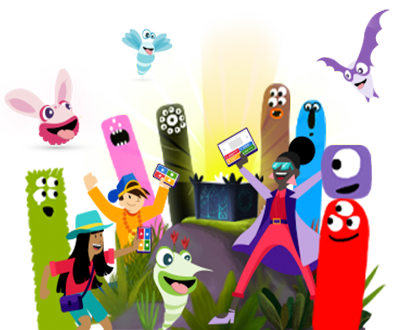 Meet Poio!
Poio is a new gamified learning method that enables children from the age of 3 to teach themselves how to read, without the need for external supervision. The method used in their app is designed to place the child in charge of their own learning process. Poio also has an email service that helps parents join their kids on their learning journey. Poio has helped more than 100,000 Scandinavian children learn how to read.
Meet DragonBox!
Nordic-based DragonBox is an award-winning game studio that's on a mission to empower children to explore and make learning math awesome. It's the company behind the award-winning DragonBox series of educational math apps that are immensely popular among children, parents, teachers and schools, with millions of users around the world.