We're thrilled to share that Kahoot! is now featured as a recommended app on the iOS App Store in Mexico.
Kahoot! launched a Spanish version of its mobile app on September 1, allowing Spanish-speaking users to create, play, host live kahoots and assign self-paced challenges entirely in Spanish.
The launch of the mobile app in Spanish marks the first step in Kahoot!'s plan to make its platform accessible to users in more languages, allowing the app's global community of users to easily navigate the platform and take advantage of its learning benefits.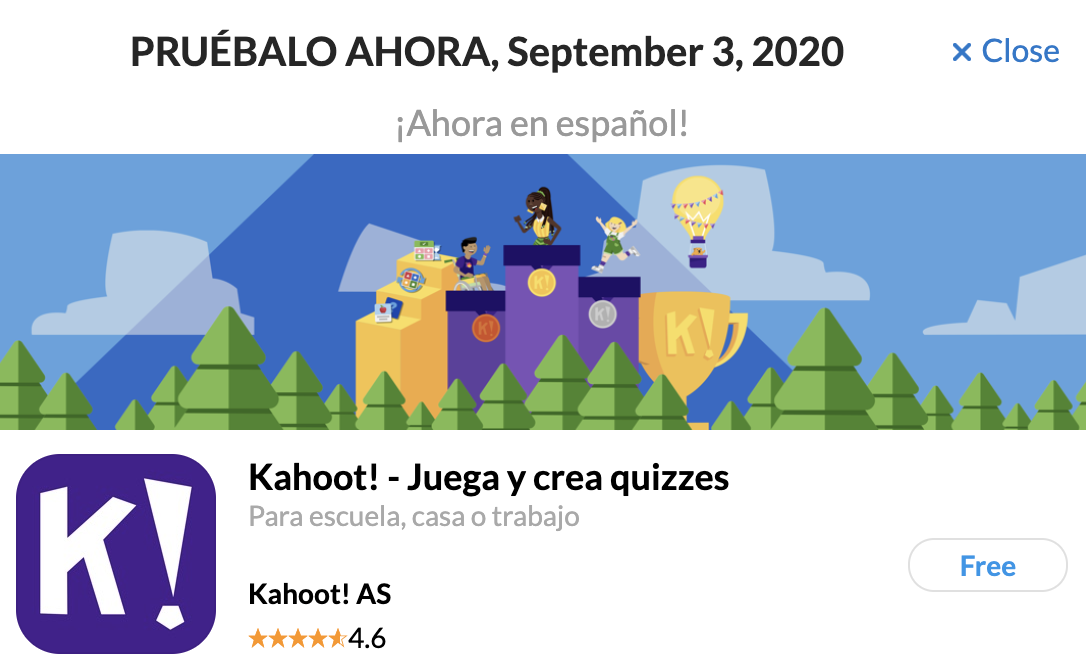 This year, Kahoot! has rapidly expanded its reach in Spain and Spanish-speaking countries in Latin America, with users joining in with their classmates, co-workers and friends and family. Between February and April of this year, the Kahoot! app rose 104 positions to become one of the most widely-used apps among children in Spain, with many educators finding Kahoot!'s game dynamics and user-friendly interface boosting engagement during distance learning.
Spanish is now the second most spoken language on the Kahoot! platform, and with the release of the app in Spanish, users will be able to access the full Kahoot! experience in their native language.
To download the Kahoot! app for your phone, tablet or other mobile device, visit the App Store for iOS or the Play Store for Android. Learn more about the Kahoot! family of learning apps on our website.