Google I/O, Google's annual developer conference, gathered tech professionals and enthusiasts from around the world this month for a day of keynotes, technical sessions, and the launch of on-demand learning sessions. At this year's event, Kahoot! was highlighted in the session "Extend Google Workspace using apps, APIs, and workflows," featuring Kahoot! as an Early Access Program partner for the Google Meet Live Sharing SDK.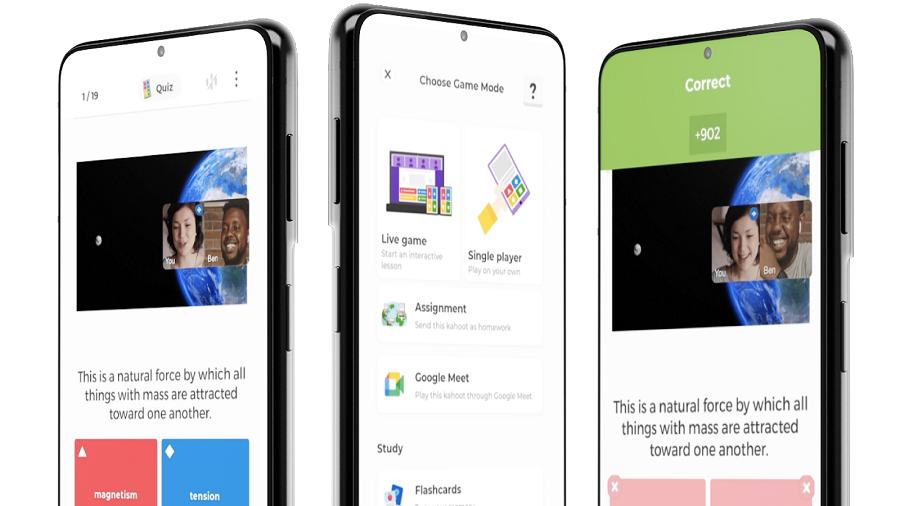 This session—hosted by Matthew Izatt, Product Lead, Platform, Google Workspace—showcased how Google Meet's new live sharing feature can enable shared experiences across platforms. 
The Google Meet Live Sharing SDK was announced at last year's conference, Google I/O 2022, with Kahoot! among the first early access partners. Kahoot! launched the integration in October 2022, becoming the first learning and engagement app to integrate the feature.
Now, users can host or join a kahoot session in seconds directly within Google Meet, without having to leave the video call. This makes it easier than ever to add engagement and interactive fun to video calls with family and friends. It also launched the much-requested option for kahoot session hosts to join as participants too!
Kahoot!'s integration with the Google Meet Live Sharing SDK was the latest collaboration between Kahoot! and Google, beginning in 2019 when Kahoot! became a Premier partner in the Google for Education Integrated Solutions initiative. Since then, Kahoot! and Google have collaborated on Google Search Practice Problems and launched the Kahoot! add-on for Google Classroom, which recently won the Integration Excellence Award at this year's Google for Education Global Partner Forum.
Learn more about Kahoot!'s integration with the Google Meet Live Sharing SDK, and find out how to host a kahoot session with Google Meet live sharing today!