We are pleased to announce that Kahoot! has won the 2023 Google for Education Integration Excellence Award for our innovative work on the Kahoot! add-on for Google Classroom. The award was presented at this year's Google for Education Global Partner Forum, hosted at Bett UK, the world's largest Education Technology exhibition.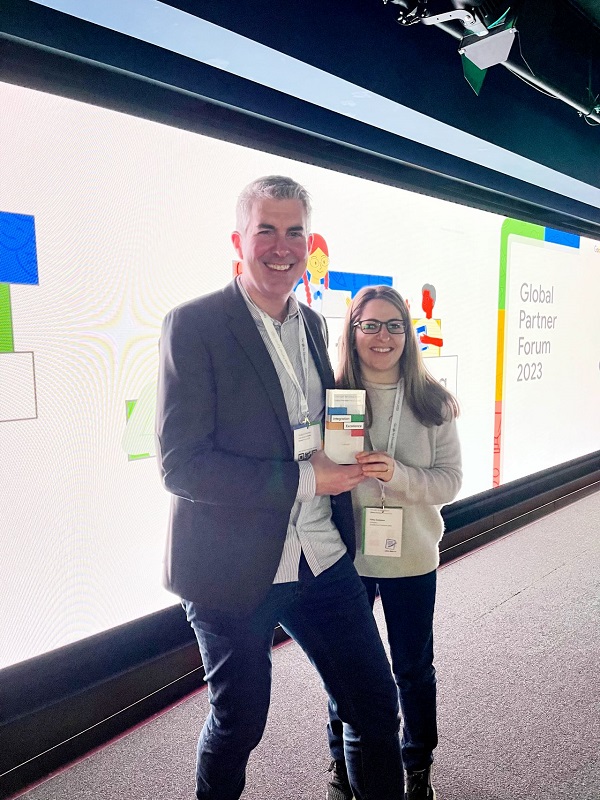 The Kahoot! add-on for Google Classroom was launched for the back-to-school season of 2022 and is now a top rated and installed add-on in the Google Workspace Marketplace. With the Kahoot! add-on, educators can supercharge student engagement in the classroom or at home by adding kahoots to their Google Classroom assignments. Teachers can also discover, create, assign, and host kahoots from within Google Classroom, making it easier than ever for both educators and students to access engaging learning with Kahoot!. Google Classroom is used by more than 150 million educators and students worldwide.
In a statement, the Google for Education team shared:
"We are so excited to recognize Kahoot! with this award. Kahoot! was one of the first partners to build a new, "first-of-its-kind" integration with Google that launched last year called the Google Classroom add-on. We collaborated deeply across all areas of our business, including product and engineering, and marketing and go-to-market.

Classroom add-ons provide a better end-to-end experience to not only save time for educators, but also simplify the digital classroom experience for students. Educators around the world have long used Kahoot! with Google Classroom to power up learning and engagement, connect with students and streamline workflows. Kahoot!'s Google Classroom add-on enables educators to search, create and share interactive learning experiences with their students directly from Google Classroom. 

Thank you, Kahoot! team, for being incredible partners to work with!"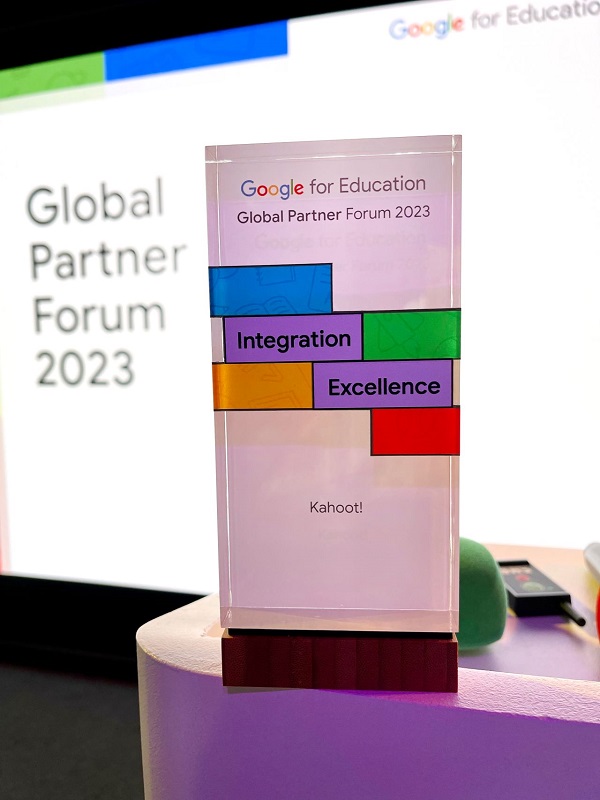 Kahoot! was first selected to become a Google for Education Partner in 2019, which began Kahoot!'s ongoing collaboration with Google. In 2021, Kahoot! and Google teamed up to launch Google Search Practice Problems, and in October, 2022, Kahoot! was the first learning and engagement platform to integrate with Google Meet's new live sharing feature. 
More than 8 million educators around the world use Kahoot! to make learning awesome in the classroom and beyond, and Kahoot! has hosted hundreds of millions of student participants (non-unique) as they test their knowledge, connect with their classmates, and spark a lifelong love of learning.